Hi, Friends.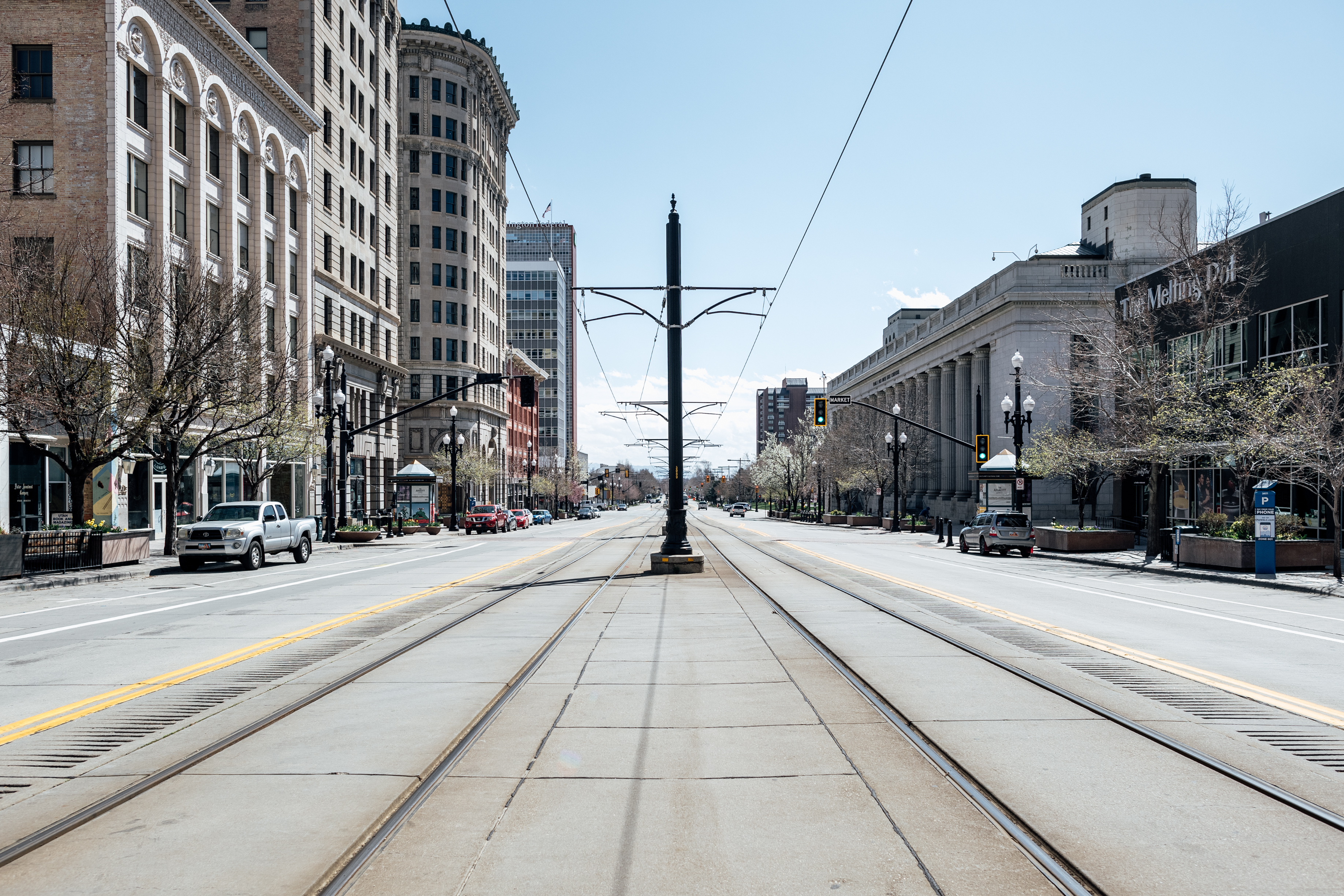 To say that much has changed in the last few weeks would be the granddaddy of all understatements, and if you're still struggling to pick up the pieces and recalibrate, we're with you.
As we all work to determine how we can best navigate the pandemic itself, our lives indoors, and the online-only dynamic with our friends and loved ones, a couple things have become pretty clear: 1) Things are changing hourly, and while staying informed is crucial, so is tuning out from time to time. 2) We're insanely grateful for the connections we have to friends and strangers the world over. We've no clue how to do this...but it won't stop us trying.
Yes, we're still open for business, though "open" means something a little different these days. While our in-office crew are working remotely and our agents are meeting with clients either virtually or from a very safe distance, this little business of ours is still humming along. We're still selling homes and they're still being bought up, our designers are still weaving dreams in tiles and textiles, and our writers are feverishly working to bring you all kinds of new content. Things don't look the same as they did a few weeks ago, but we're still very much here for you, pals. And we'll continue to be until we see these scary times through.
There's a special kind of content being cooked up for you to specifically peruse while self-quarantining these coming weeks. We're working to compile local resources, e-reading lists, free online classes, and other fun and helpful stuff to help you navigate these strange days and nights. (And, if you're not already, we highly recommend giving our Instagram a follow—we've got loads of good stuff!)
For now, you'll find our care package of new content right here. Keep tabs, as we'll be updating the links often. Stay safe in there, friends.
quaran-tunes: Music has an immense impact on THE HUMAN PSYCHE (SPECIFICALLY, OUR MEMORIES). accordingly, we've started COMPILING A FEW playlists intended to get our hearts, BODIES, and dancin' feet moving...AND TO AID IN OUR HAPPY MEMORY-MAKING DURING THESE STRANGE TIMES.

COCKTAILS 101: TEMPS ARE RISING AND WE'RE MISSING THE PATIOS OF OUR FAVORITE WATERING HOLES. LUCKILY FOR US ALL, OUR RESIDENT COCKTAIL connoisseur IS BREAKING DOWN SOME OF THE CLASSICS.
Real estate zoom conference: Times are certainly uncertain and, as such, we recently hosted a zoom conference in which our experts offered their take on the current market and where it might be heading. outlook: not so grim...

Takeout recommendations: For those experiencing recipe fatigue, we've chronicled a list of the specific takeout dishes we're ordering from local restaurants around the city. take a break from nyt cooking or big chains and support our local chefs.
Local gift guides: In the spirit of patronizing our fav local spots, we put together an array of curated homeware assortments: inspired by DIFFERENT AESTHETICS and sourced from businesses around the city. Whether you need a last-minute mother's day present, want to get your space feeling extra inviting, or are simply in need of some retail therapy, these local items are sure to do the trick.
Why Supporting local matters: Our state's economic future is greatly dependent on the presence of healthy local businesses, and we took the time to spell out why the "support local" movement is especially crucial for slc and its surrounding areas.
COMMUNITY RESOURCES: From the latest info on covid-19 regulations to volunteering info and digital library links, WE'VE PUT TOGETHER A GROWING list of LOCAL resources to help keep you informed, updated, and active in our community.
Recommended Quarantine Reads: Here's our ever-growing list of content from around the web that we think you just might like. Some of it will be helpful, some will be informative, and some will simply be aimed at making your days just a little better while we all do our part and STAY INSIDE.
ONLINE CLASSES FOR QUARANTINE TIME: THIS IS ANOTHER LIST THAT WE'LL CONTINUE TO ADD TO AS WE FIND USEFUL LINKS! WE KNOW YOU'RE ALL HITTING THE HOME OFFICE PRETTY HARD, BUT IN THOSE HOURS BETWEEN WORK, SLEEP, AND BROWSING YOUR 'FRIDGE CONTENTS, WHY NOT TAKE A CLASS THAT WILL KEEP YOUR MIND/BODY STRONG?
QT During Quarantine: Here you'll find a few of our suggestions for how to keep busy and do good by your home and by yourself (in both senses of the word) during your extended stay at Hotel Su Casa.
"HOME MOVIES" WATCH LIST: Sometimes comfort (or distraction, or inspiration) is found in homes other than those in which we currently reside, and we're always game for some movie-based #housegoals conversation. HERE'S A LIST OF OUR FAV FLICKS STARRING THE MOST STELLAR OF SPACES.

Home With Kids? A Few Ideas: Caregivers and kiddos are particularly prone to the stir-crazies as of late. We polled our COLLECTIVE crew of employees and friends for their favorite ways to get small brains and bodies moving while their usual social radius is contained.
JUST CHECKING IN: we sincerely hope that you and yours are safe, healthy, and are getting the support you need to get through this undeniably challenging time. Here at cityhome HQ our usually wide-open doors have intentionally not seen as much action as usual, but our hearts, minds, and virtual hugs are wide open for business.