The call to "support local" is not an unfamiliar one. It was present before the pandemic and has only grown in stature and importance since the world-wide shuttering of non-essential spots. It makes sense. No matter the city, state, or country, local businesses are both less likely to be financially equipped to weather calamity and infinitely more likely to contribute to the cultural standing and distinct flavor of a given area. Yet, for Salt Lake, the wellbeing of our local businesses feels especially vital at this stage of our city's development. Partially thanks to rapid economic growth, 2019 felt like a turning point for our city. Finally, it seemed we had reached the critical mass of culturally inclined residents required to support a healthy ecosystem of ambitious restaurants, well-culled boutiques, renowned traveling exhibits, and un-gimmicky bars. Accordingly, it appeared as though Salt Lake was only a few years away from offering a truly viable alternative to the cultural hegemony exhibited by our country's coastal cities.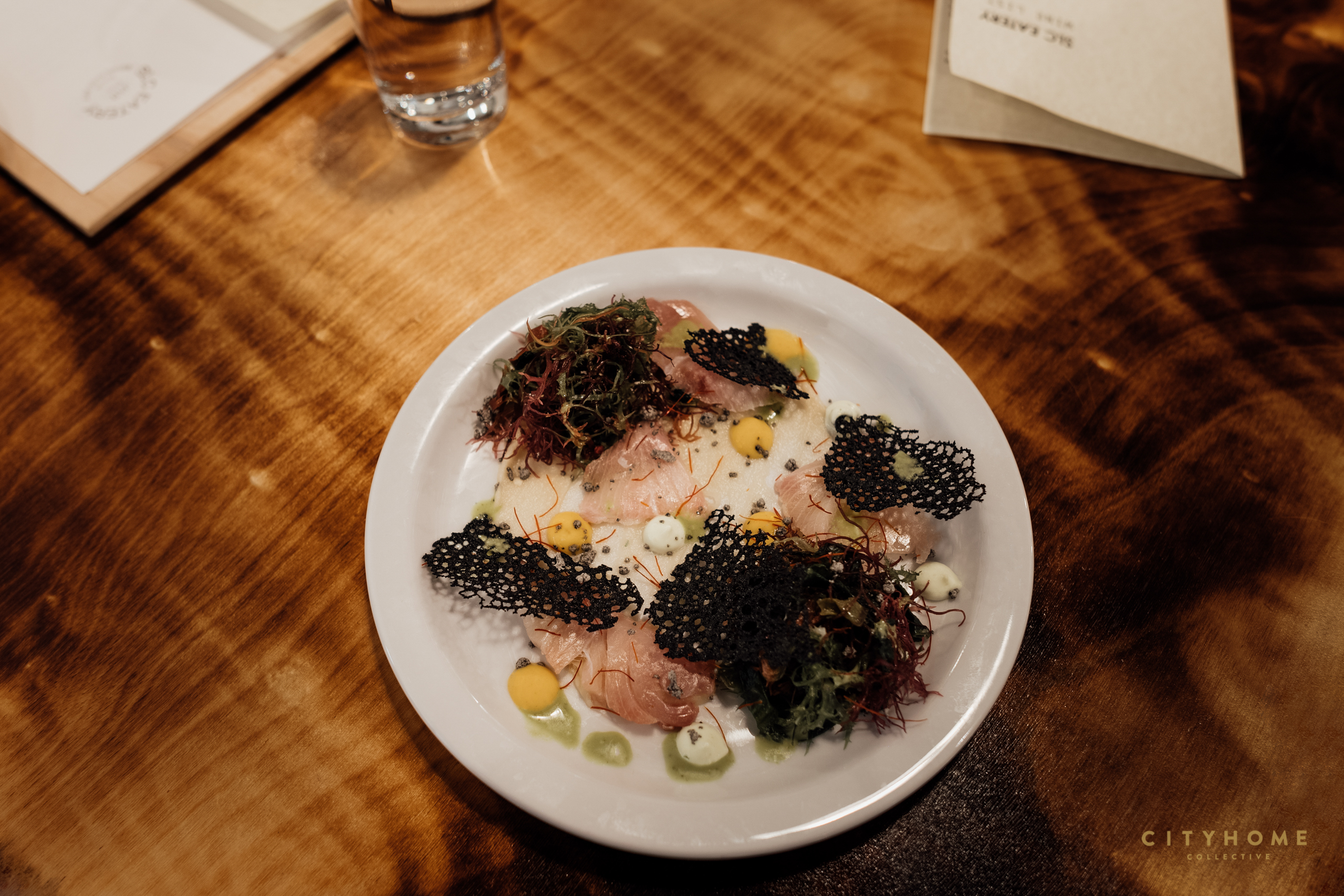 SLC's upward trajectory is perhaps best illustrated by its now-vibrant restaurant offering. The respective successes of longer-stranding institutions (like HSL, Pallet, Copper Onion, and Log Haven) combined with that of newcomers to the scene (Table X, Oquirrh, and SLC Eatery among them) suggests that Salt Lake now boasts enough culinary enthusiasts to support a healthy stable of aspirational spots. Whereas 10 years ago a 40 dollar plate that didn't contain a fillet or lobster tail was often ridiculed by the average SLC diner, it is now just as likely to spark intrigue. Nohm, a Korean and Japanese Izakaya that opened at the start of the year, hinted at another crucial evolution in SLC dining. As is to be expected with any fledgling restaurant population, many of our city's eateries feel somewhat related. A robust culinary lineage is certainly important, but Nohm seemed to signal an exciting next phase of lateral diversification. The food was (and will hopefully continue to be, once this pandemic has partially abated) inventive and the brand felt entirely unique in the context of our city's landscape. And, all of this is to say nothing of the many wonderful restaurants that have brought cuisines from around the world to our locality. The popularity of Mahider and Afghan Kitchen (to name just a few) and the rapid expansion of Saffron Valley indicate a degree of both enthusiasm and open-mindedness that bodes well for our city's future.
While our food scene has flourished, so too have our boutiques, bars, museums, and galleries. Old favorites like The Stockist and Fice continue to hold it down, and more recent additions like Animalia and Harvey Skill Shop are equally delightful in their offerings. Alibi and Quarters have only further buttressed the city's great bar scene, and SLC's impressive cultural gains seemed to peak in February with the opening of UMOCA's newest "Utah Collects" exhibit. For a brief couple of weeks, residents had the opportunity to plan a night that would have formerly required a boarding pass: Keith Haring, Roy Liechtenstein, Guerrilla Girls, and others followed by a cuisine-forward meal and a DJ set at a bar cool enough to rival any Williamsburg watering hole. For every Salt Laker who had ever contemplated fleeing West or East in search of something more, there was finally just as much of a reason to stay.
Then, COVID-19 brought everything to a screeching halt and our much-beloved little city (at risk of dipping into clichés) now feels like it sits at a crossroad. Restaurants and shops in New York and LA are suffering too, but, much like airlines and banks, the cultural scenes of such cities are too big to fail. Our budding metropolis is far more fragile, and a handful of shutterings might prove impactful enough to undo years of progress. We will bounce back from this, but it is paramount, for the sake of Salt Lake's cultural and economic future, that we fight for our local spots harder than ever before.
Subsidies are responsible for bringing big companies to our state, but SLC's unrivaled access to the outdoors and ever-growing cultural offering have played fundamental roles in convincing those same companies to expand their local footprint. And, while Utah's combination of livability, cultural liveliness, and tax credits have thus far proven to be quite effective in convincing tech and finance firms to double down here, that magic recipe becomes far less alluring if we allow this pandemic to trigger a cultural recession in our city. Local businesses are responsible for a significant portion of our state's economic activity, yes, but they are also vital in our effort to attract multinationals whose presence has the capacity to increase our economic growth by leaps and bounds. No amount of fast-casual food can compel an in-the-know executive to relocate to our state, but a meal at one of the aforementioned restaurants just might. Our future as a significant city will be built upon a base of boutiques, eateries, architecture, bars, and public art, and it's critical that we do all we can keep that foundation intact.
Looking beyond large scale projections, we also have an individual responsibility to lend a hand to our friendly neighborhood chefs and shopkeepers. When this is all over, it will be local eateries and shops that comfort us and coax us back out into our city. Collectively, we're not dreaming of the day where we can once again stand in line at Chipotle, but rather about bellying up for brunch at Manoli's or wandering through Orchid Dynasty's greenhouse.
In short, Local institutions will care for us when this is all over. It's only right that we return the favor in advance.