As we're continually reevaluating life, especially given the last couple years, we're finding ourselves rooted in what we stand for and have become more aware of our desires and needs. We've found ourselves seeking community, connection and spaces that foster both. People are more conscientious of the places in which they're spending their time, the environments they are cultivating, and the food and drink they are ingesting.
Life with intention matters...
and businesses are reflecting the community's thirst for different and new ways of being. Things are evolving in our growing Salt Lake City and we welcome it. That said, one particular business has quenched the community's cravings, the recently opened zero-proof bar, Curiosity. This corner bar, bottle and coffee shop, sits on the popular and growing 900 South, Maven District.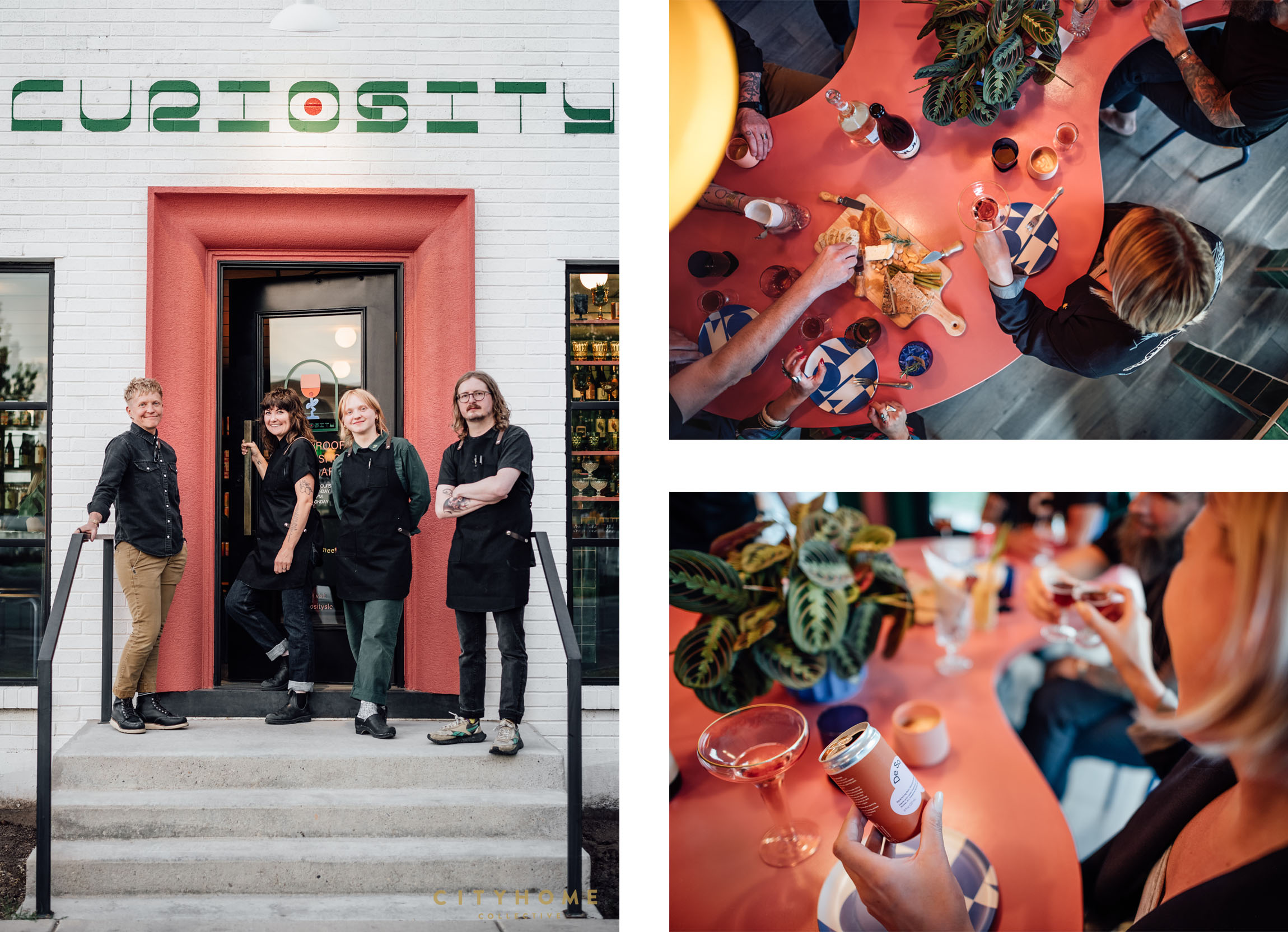 The owners, who are mother (also partial owner of The Hive Market and Yellow Yarrow Apothecary) and daughter have chosen a colorful and playful aesthetic, whilst being minimal. They wanted to create an environment that was stimulating and fun to the non-drinking community; a place for people to come and have a good time sans alcohol. They offer a variety of zero-proof cocktails and drinks; from a Smoky Paloma to a Nuova Negroni, Rosé or Chardonnay. They've curated an expansive selection, including local favorites, such as Drupefruit.
Curiosity's drinks are dressed up and created beautifully, with unique glassware and in-house made syrups.
They also serve coffee from Copenhagen all day and you can pick up zero-proof bottles like Gin and Whiskey anytime to make cocktails from home or snag a bottle for your next dinner party.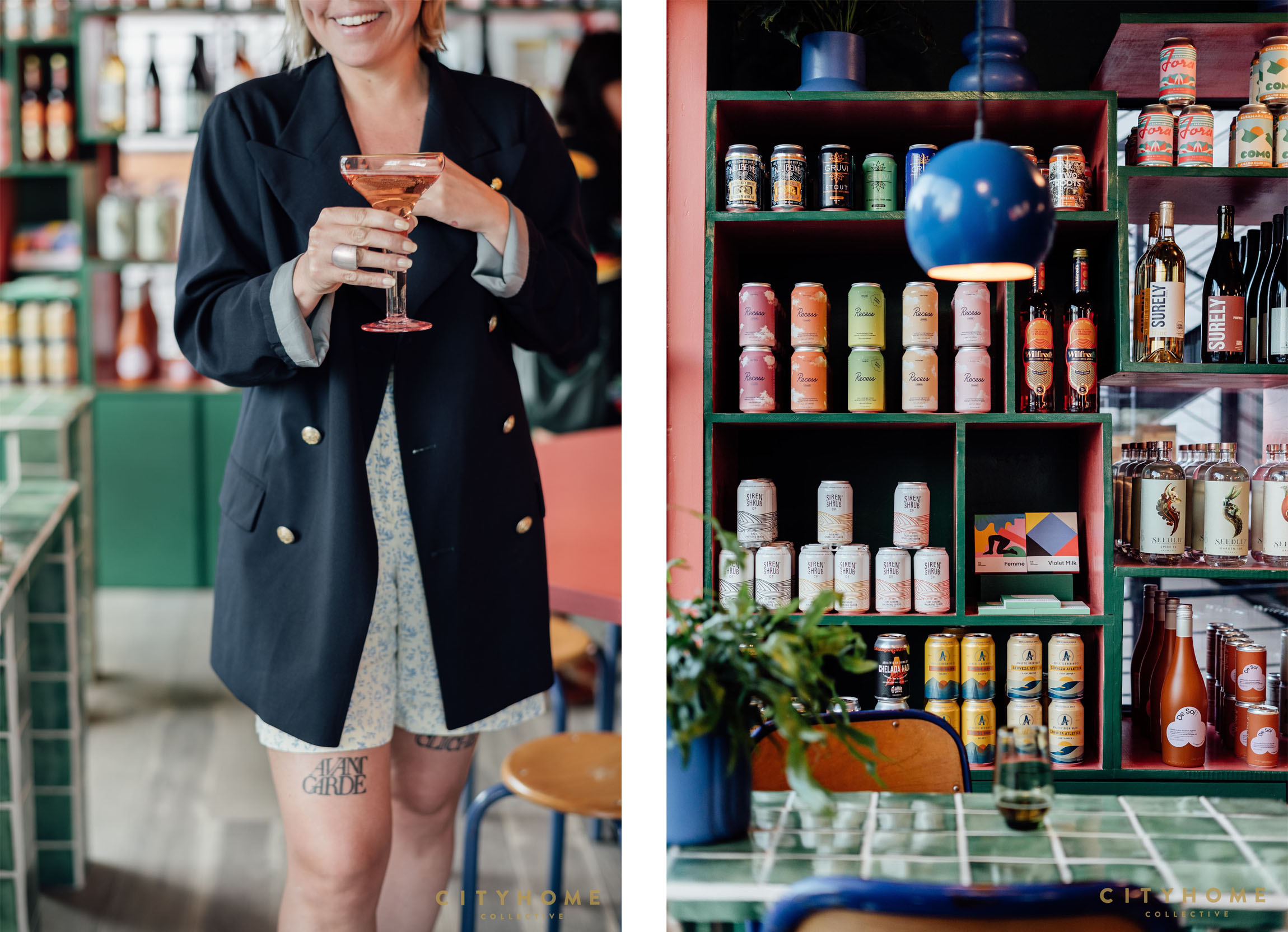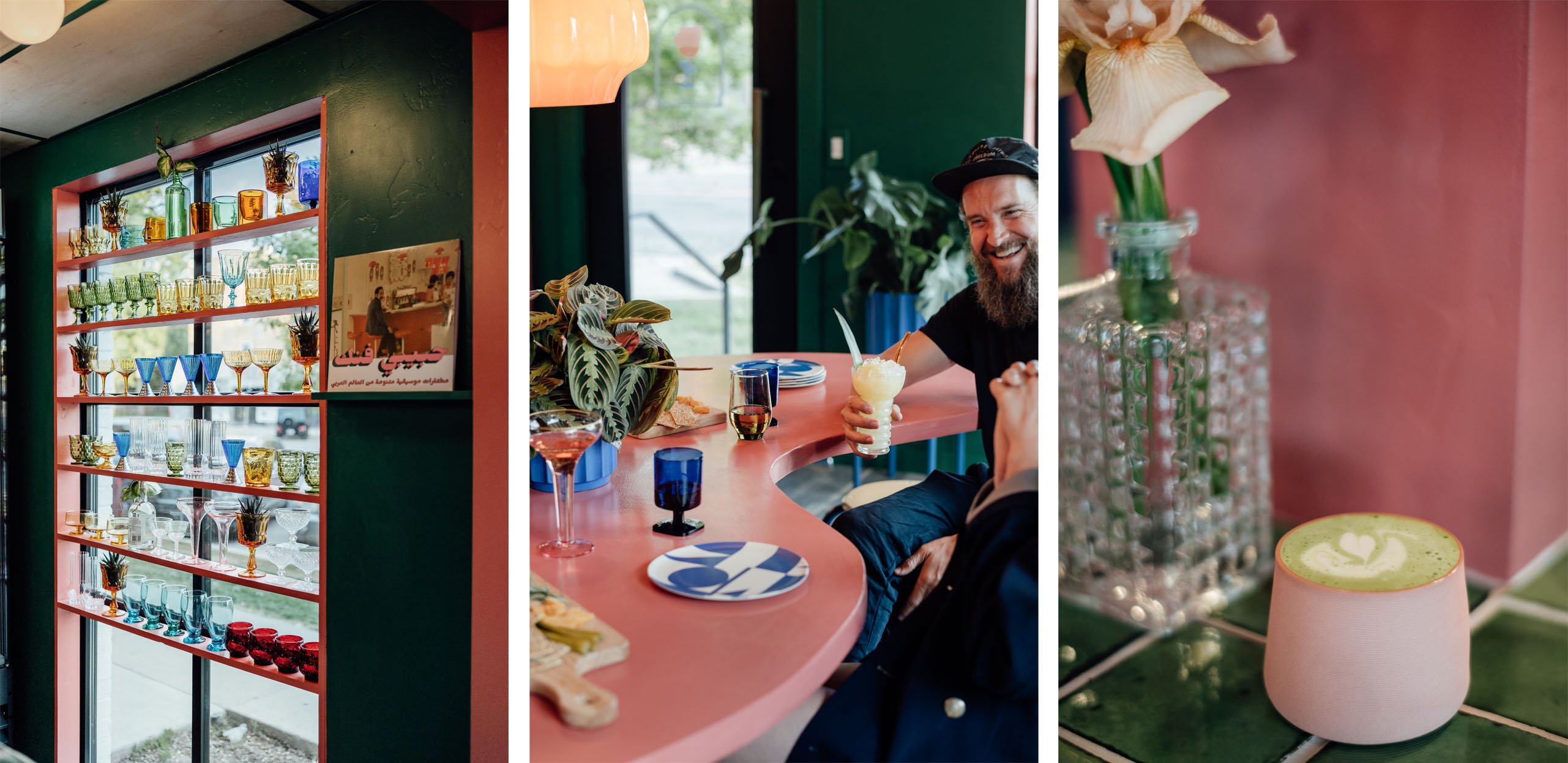 Curiosity | 145 East 900 South