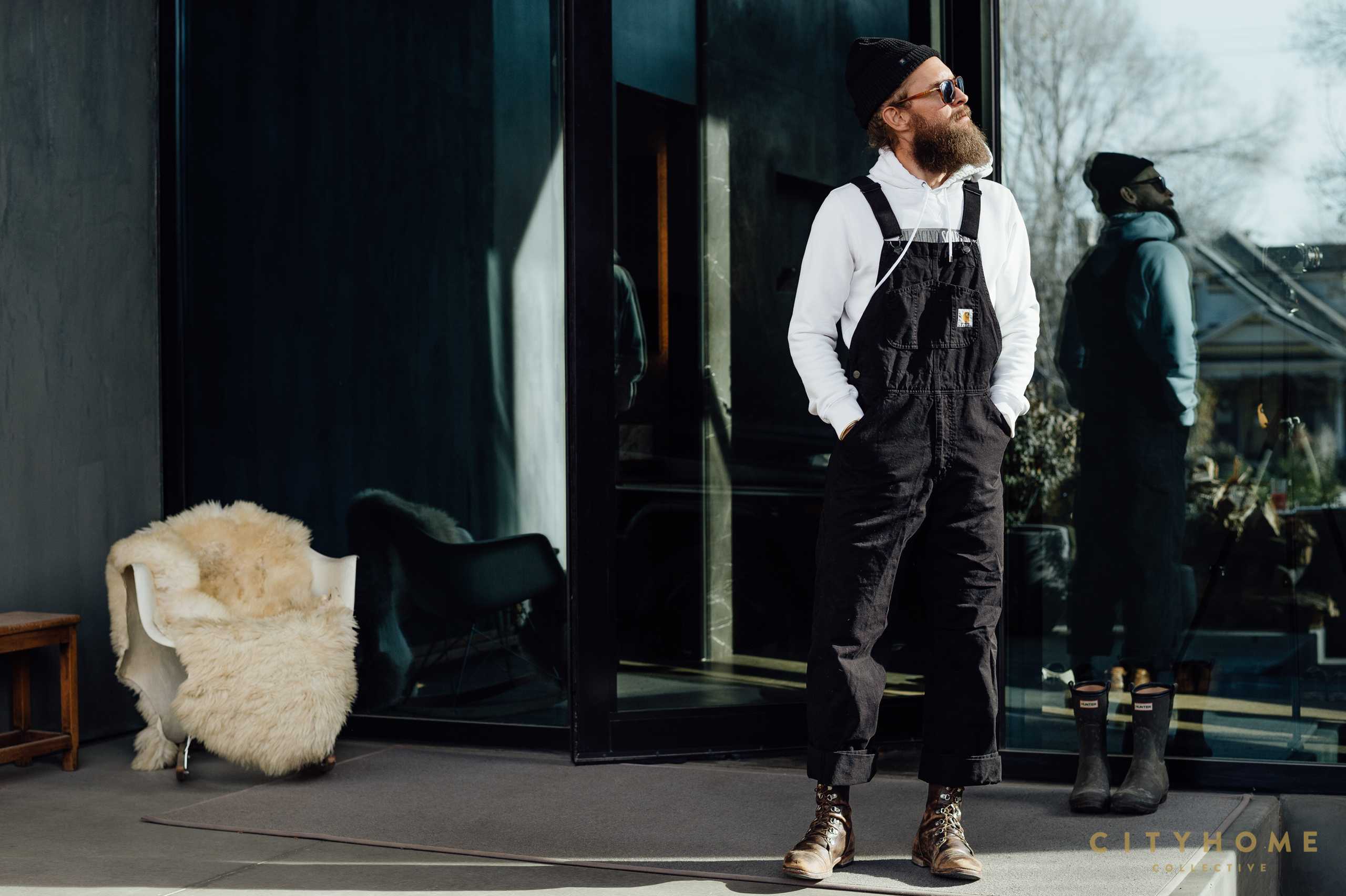 Lately we've all likely found ourselves noticing the nuances of home a bit more than in the past. We've spent a lot of extra time in these spaces of ours since the start of 2020, and for me it's translated to a state of reflection. What better time to contemplate the meaning of "home" for us as individuals? Why it communicates to you what it does. What that means for the day to day. How you might better serve yourself by paying attention to the nuances of your daily life and integrating them into your safe space.
One of the things I love best about our COLLECTIVE is its approach to life and living....we genuinely celebrate the unique character of spaces and the people who inhabit them. Our COLLECTIVE Casas series has made me fall in love with my coworkers, this time from the perspective of their own doorsteps.
I decided—in the early months of the pandemic, and again more recently—to have a one-on-one conversation with our owner/founder Cody Derrick about his somewhat-recently-built home in Salt Lake City. I know the structure was deliberately dreamed and meticulously designed (I expected little else from the person that hatched cityhome—I was thrilled to come work here, thanks to the genuine heart that he's put into its growth), and I love Cody's distinctive and always-welcoming design aesthetic. But I wanted to talk to him a bit more about his process, the result. And about how it is he's finally landed on and settled into this unique and intentional place.
"This place has offered so much room for all the stuff that matters to me—some of which I didn't even know mattered."
Candace Mau: Tell me about your favorite part of your home.

Cody Vaughn Derrick: It's not necessarily a location but more of a sentiment. I feel pretty supported in this space and given the times, that is a big deal. I really think that any good house gets out of its own way, it allows us to grow inside it. To me, homes give us what we give them—maybe it's because I'm more appreciative of shelter in general as of late, but this has allowed me to see how fortunate I am to be sheltered at all, let alone here. This place really is beautiful...there have been a lot of talented folks in our community whose crafts have gone into creating this environment.
CM: From the perspective of space, what has surprised you here?

CVD: This home serves as a nice container—but it's supportive for more than just me. I hoped it would be good for the people doing profound work for our planet, not just myself. And I do believe it's been transformational for those who have spent time here too. What it's done for me, it's capable of doing for others at the same time. There's no judgement, and the vibe is open. It enables everyone who enters to be themselves. The layers of encouragement that the house has offered folks here continues to be a happy surprise.
CM: What about the layout and functionality? This is a really unique design, and certainly not the norm. How'd you land on the simple kitchen/living space > pool > bedroom /flex space plan? And has it served you well?

CVD: I really wanted to get back to living on the ground after being in The Maryland Building for 8 years. I've lived in a lot of different layouts in past homes, but it was an open loft that made the most sense to me (and I worked with my incredible architects to bring it to life). This was a chance for me to have an open room (with high ceilings) for my main living space and a single-bedroom "apartment" attached at the back and away from the street for privacy. For the majority of the year I can treat the two spaces as separate…walk outside between the home and the sleeping space (it's connected via a bridge for the colder months). The space below the bedroom makes for a good "everything else" room—couch for a friend/sleepover, space for yoga, mellow vibes for a movie. At just 2,200 square feet, it's nice to have areas that serve multiple functions. Same goes for the carport: I didn't feel like I needed to take up living space on the lot by building a garage, so a carport off the front made the most sense, and its function is two-fold with the front porch.
CM: Is there anything at this point that you wish were different?

CVD: I was pretty committed early on for this place to be low tech. I did not want a smart house...at all. I think we did a pretty good job keeping it simple. I leave my cell phone downstairs away from the bed when I sleep and there is no fancy AV. I am continuing to look for ways to make it easier to unplug here. Turning off the wifi at night and having an old battery-operated alarm clock has been nice, but I think I could have done more (and still can) to really land in a space that encourages even more engagement with the real world rather than the digital one. I'm installing a landline and I found a dope vintage green phone to use when I feel like catching up with my people.
"Essentially, I just wanted to feel like I'm in a fort in a forest...but with art and books and friends and family and Pearl."
CM: Are you capable of explaining what you think your design style is? How would you describe it? And do you have any favorite pieces (or pieces) in the house that you think speak perfectly to that style?

CVD: It's definitely earthy. And modern. Like, if you found a secret garden where you wanted to keep all of your books and art…but you wanted to make it weather-safe, so you put walls around it and brought in a bed and a dining room table. I guess that's kind of how I like all my designs to feel in some way or another. My favorite pieces change all the time. I'm more and more grateful for the things in my house that my friends made…their paintings and photographs. I love the plants people have given me, and the sculptures and books. I have a chair that I found in the gutter years ago and refinished in my early 20s…I still love having that one around. I appreciate the art by Randall Lake. It's queer. He's queer. And so talented. I just love art and stone and furniture that looks and feels like it came from nature. I love greens, and dark lake hues, and wood and concrete and glass and fresh flowers and incense. Essentially, I just want to feel like I'm in a fort in a forest, but with art and books and friends and family and Pearl. :)
CM: If your home could serve you a meal, what would it be?

CVD: My momma's spaghetti.
CM: Tell me about an ideal day in the life of Cody Derrick in this house.

CVD: My favorite days are the ones where I get to spend time in every piece of my home. Ideally, I can do some yoga in that back room, and spend time making dinner with a friend or two. Maybe I get to take time to read by the fire, and meet up with someone who wants to dream about the future of our communities and plan how to get there. Then a little time to read the paper on the porch. Fuck, I really do like this place! The list of things I wanna do on the perfect day in this house is long…but I feel more myself now then I have ever felt in my life. What came first, the chicken or the house? Who cares, we're happy here.
CM: I remember you saying something in an earlier story (before the home was completed -- read it here) about incorporating your favorite elements from past homes here. Can you talk a little about that (and how it's worked for you in the context of living here).

CVD: Yeah! My bedroom has the same layout from a mid-century place I owned in Olympus Cove, and the flex space below took cues from my sunroom at the Maryland (where I housed my plants and a projector for movies…and it became the tiniest guest room when friends stayed over). I included the open concept from my Westgate loft, and the color in my dining room from The Maryland. It's always interesting what we take and what we leave, be it furniture or art or concepts. But what matters more and more these days isn't the elements of my previous houses that I brought to this place…it's the ways in which previous experiences in those homes encouraged me to bring the best parts of myself to this particular time in my life.
CM: Do you think your space will have a legacy of some kind? If so, what?

CVD: Legacy is a big word. I think the legacy of any space is its potential for supporting or facilitating change. If Salt lake City continues to become what I believe it is capable of becoming, and if the brilliant folks that spend time enacting change continue to do the work here that we are all doing, then the greatest legacy of this house will be that it quietly and confidently stood as a stable shelter for a bunch of badasses to do their thing. I believe Nina: "There's a new world coming, and it's just around the bend." The legacy of this house is up to the folks who spend time here. Same with the stewards of any space.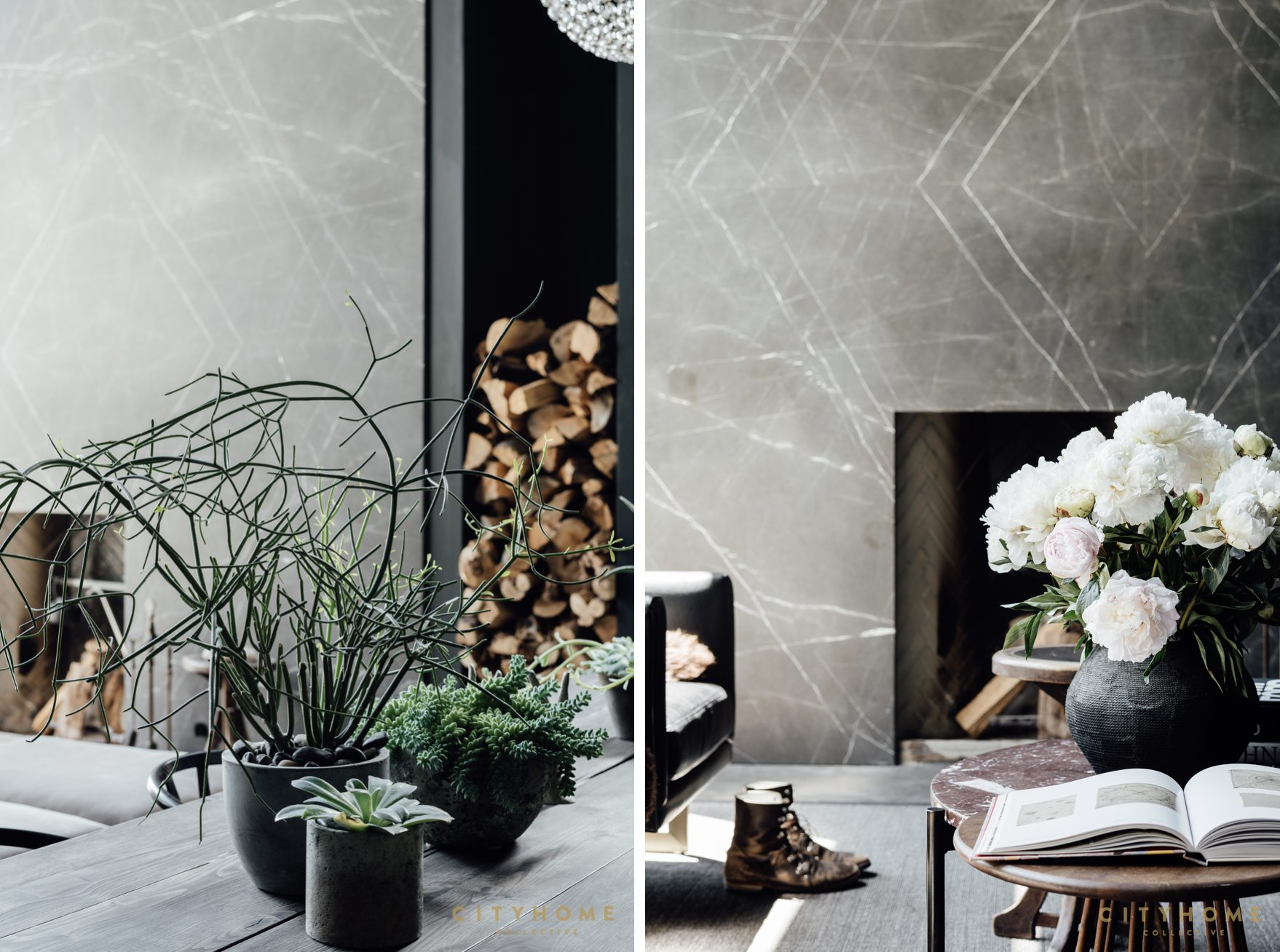 CM: Is there anything you'd say your home has given to you?

CVD: Space. Space for my thoughts to settle, space for my friends to create, space for cityhomeCOLLECTIVE problems to be solved, space for me to grow or emote or just be myself. This place has offered so much room for all the stuff that matters to me—some of which I didn't even know mattered. Space really does shape life.
CM: What would you say you have gifted (or would like to) to your home?

CVD: We all know that our internal dialogue is important—that we believe what we tell ourselves all day, so we should speak deliberately to ourselves. I think we'd do well to apply that same thinking where our houses are concerned...as if what we say and do is heard. I believe that it all is. I'd like to give this home the gift of people (myself included, obviously) living well within its walls. Sleeping soundly, eating well, playing music, laughing, crying, dreaming, etc. Good sex and hot coffee and all the best stuff. This house is gifting me space—I suppose I want to gift back something that's really worth holding that space for. We should all make our walls blush more.
CM: What are you capable of bringing to the world now? Having honed and lived in a space like this one?

CVD: I believe creativity is the most amazing gift we all have as participants in life. To look to nature and see how it evolves constantly—how over millions of years, patterns express themselves in the most wild ways. It's been really fun to see how affected we all are by our environments over the course of my career (and even more so over the last few years). I feel happy to know that what we make up in our minds and then bring into reality is really possible...but that's also a sobering reality to keep in mind. We create what we crave. I hope that my next creation satisfies a worthy craving. I think this one did, but as a person who is evolving along with nature, I hope to hone it in even more. If this place came from a desire for rest and connectivity and creation, then I would hope that the next place adds even more harmony, happiness, and fucking joy to that list! Let's crave more joy...and create accordingly.