Walking into Blue Gene's feels like you've taken a step into the past; like you might spy your 25-year-old grandpa canoodling your blushing grandma in the corner booth. This is the perfect way to momentarily leave the world behind.
Blue Gene's is conveniently situated next-door to one of our favorite downtown venues, Urban Lounge.
We stopped in for a pre-show drink and bite - hello mini vegan corn dogs. I'll take six and some hand-cut fries! We were well taken care of as bartender extraordinaire, Ryan Manning, and his team served us up seasonal classic-inspired cocktails including the Manhattan Float and Gene's Negroni. Thirsty yet?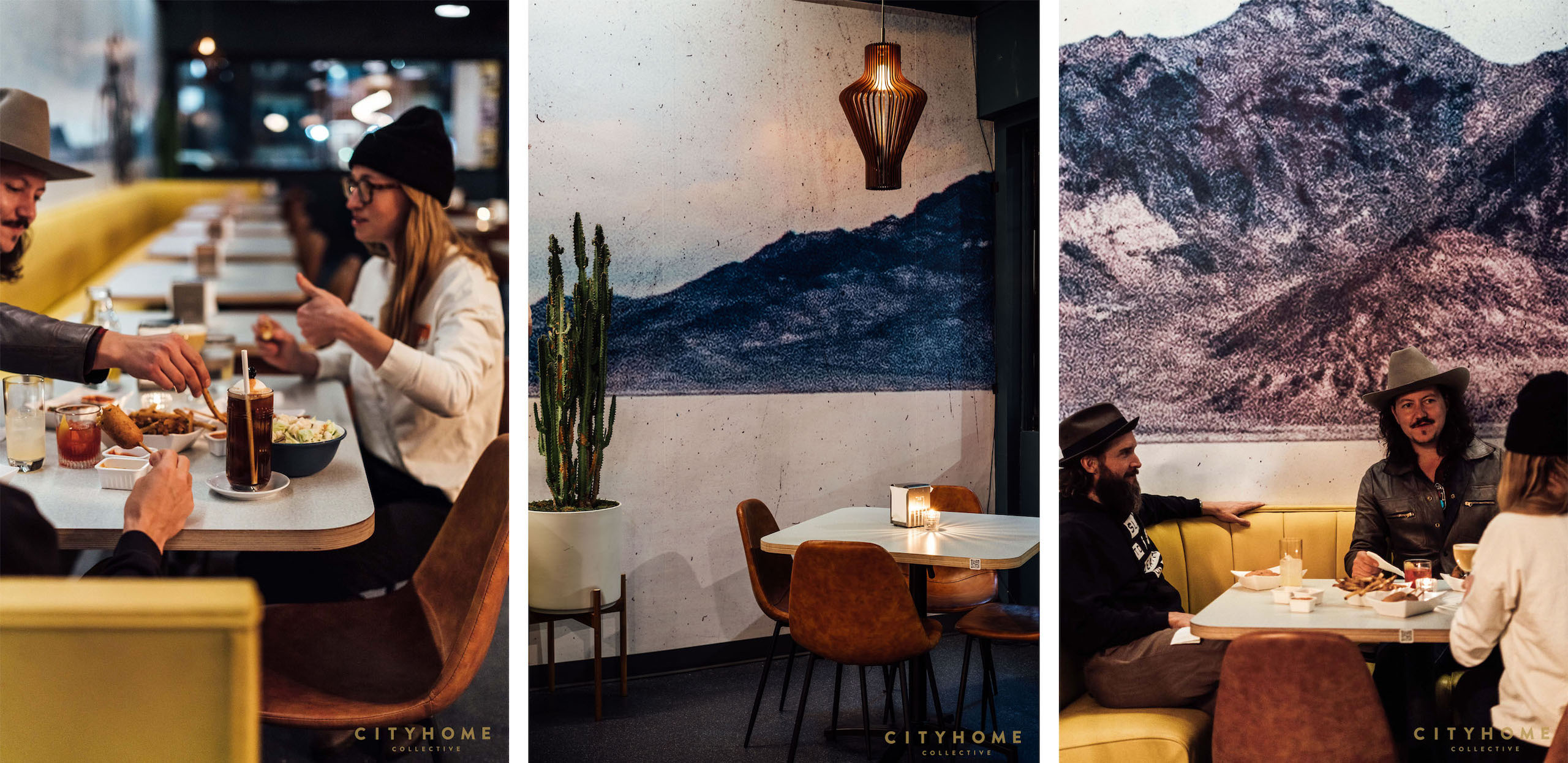 Eventually, we had to peel ourselves away for the comedy show next door, but we're already planning our schedule around getting back to Blue Gene's for weekend brunch. We'll see you there!
Blue Gene's | 239 S 500 E, Salt Lake City, UT 84102