Oh how we love our local shops, and especially those that are of the family variety. This particular one has quite the story. When things came to a grinding halt at the beginning of the pandemic, Tyler Anderson did some introspective thinking and realized that although he had achieved corporate stability, he really hadn't lived out his dream…yet.
Tyler couldn't help but think about spending more time with his four boys - Levi, Archer, Canon, and Burton - and how cool it would be to create something together with them. Tyler and his son Archer (a barista and bartender) were especially passionate about many things, but when push came to shove, the two standouts were classic motorcycles and really good coffee.
And queue the brilliant light bulb moment; Urban Sailor was born!
They worked tirelessly with local vendors to build their sip-serving sidecar.
The end result being a rolling work of art, brought to life by mobilizing the ultra-lux Mavam espresso machine, and grinding the livin' beans out of Seattle roaster - Anchorhead Coffee Co.
This allowed Tyler and his crew to brew a true specialty coffee.
(Btw, fun fact here, the term "specialty coffee" might be overused, but it's truly meant for the purists of sorts, as it must be scored by the Specialty Coffee Association of America [SCAA] with a grade of 80 or higher.) Well these americanos certainly meet that standard of excellence, and it's a major reason why Urban Sailor was a hit from the very start - booking events all over Salt Lake, Park City, and beyond.
Fast forward not even a full year, and the Urban Sailor team knew that they had to give their tried and true locals a place to legally loiter. They snapped up an amazing location just across from Sugarhouse Park, and (go figure) created a swanky-cool coffee lounge. They've parked the bike inside, but this time they'll be serving you from the counter.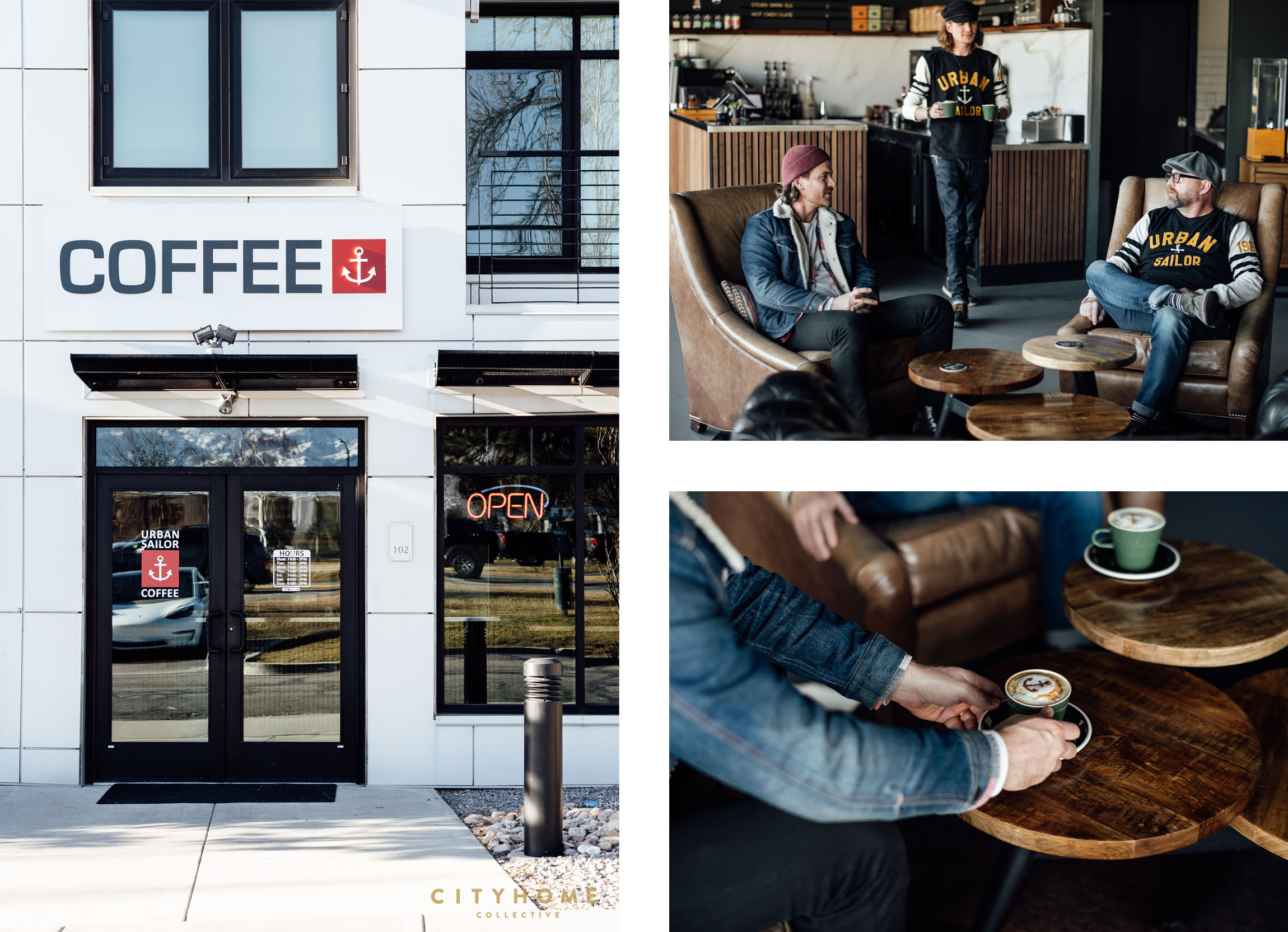 So please, do go check these guys out! You're quite literally supporting a dream come true.
Urban Sailor | 1327 E 2100 S Suite 102, Salt Lake City, UT 84105