Dax and Zak's historic home on Madison Avenue is an authentic expression of their personal style, which feels like a curated mix of Italian Renaissance decadence and Victorian Gothic vibes. The home itself, which was built in 1911 and has no shortage of original charm and craftsmanship, was also a big influence on their design aesthetic. Leaning into its architectural era, they restored historic details like the original fireplace in the living room, and sourced vintage pieces for light fixtures and furnishings.
When it comes to art, Dax and Zak are obsessive collectors but intentional curators
-each piece within their maximalist gallery walls is purposefully placed, contributing to the overall story of their home and personal life experiences. As an artist himself, Zak has several of his own works intermixed throughout the space. The majority of their collection, however, is made up of original paintings found in thrift stores or sourced from online classifieds like KSL or Facebook marketplace. The couple's creative (and dedicated) approach to collecting allows them to buy art more often and also to acquire larger pieces on a budget. "A lot of people think you have to have a lot of money to buy art, but I disagree," says Dax. "It's a lot more effort to go searching for good things, but you can find them if you look hard enough."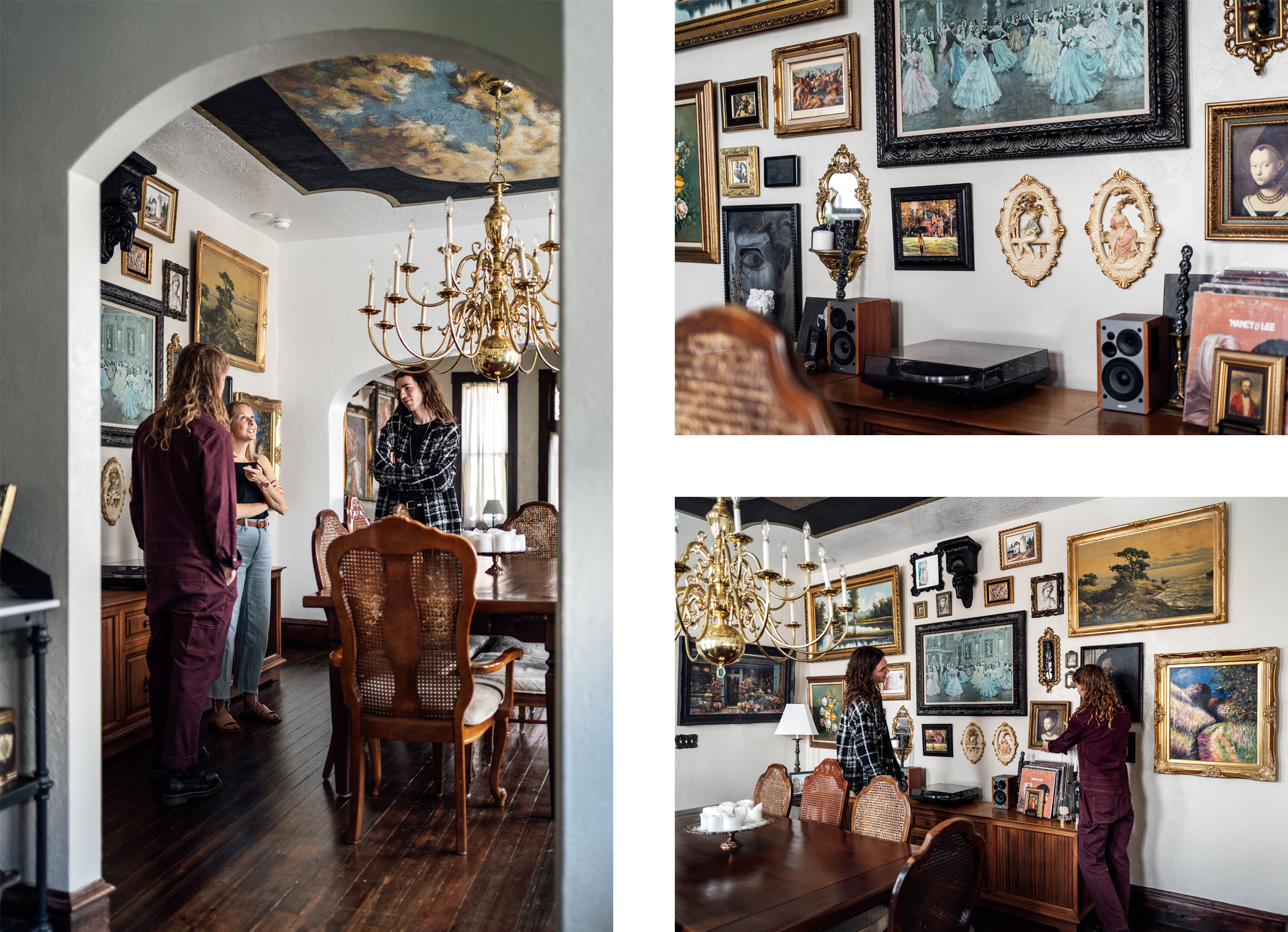 This isn't to say they don't support living artists when they can:
the ceiling mural in their dining room was a commissioned project by professional painter Isabel Isaac, who was given substantial creative freedom in its design. They simply shared ideas around the concept of "Renaissance clouds," which the artist articulated with beautiful billowy texture and golden light. The mural's shape flows with the space while its black and gold border echoes the ornate frames and feel of the room's curated gallery wall.
The art curation is typically led by Zak's eye: for the all-over walls, he starts by mapping out the larger pieces to create balance then fills in the space with pieces that fit, while paying attention to thematic details and complimenting color palettes. His knack for visualizing pieces together means he's constantly on the lookout for more. "My favorite thing is to see a piece in a thrift store that I like, and buy it even though I have no idea where it will go," he says. "Then when I come home and place it in a room, the colors or style of the piece end up fitting perfectly with the space and the other things we have."
Some might call this artistic intuition luck, but I think it's more about knowing and trusting your own style without attempting to follow trends or do what's "sellable" for your space.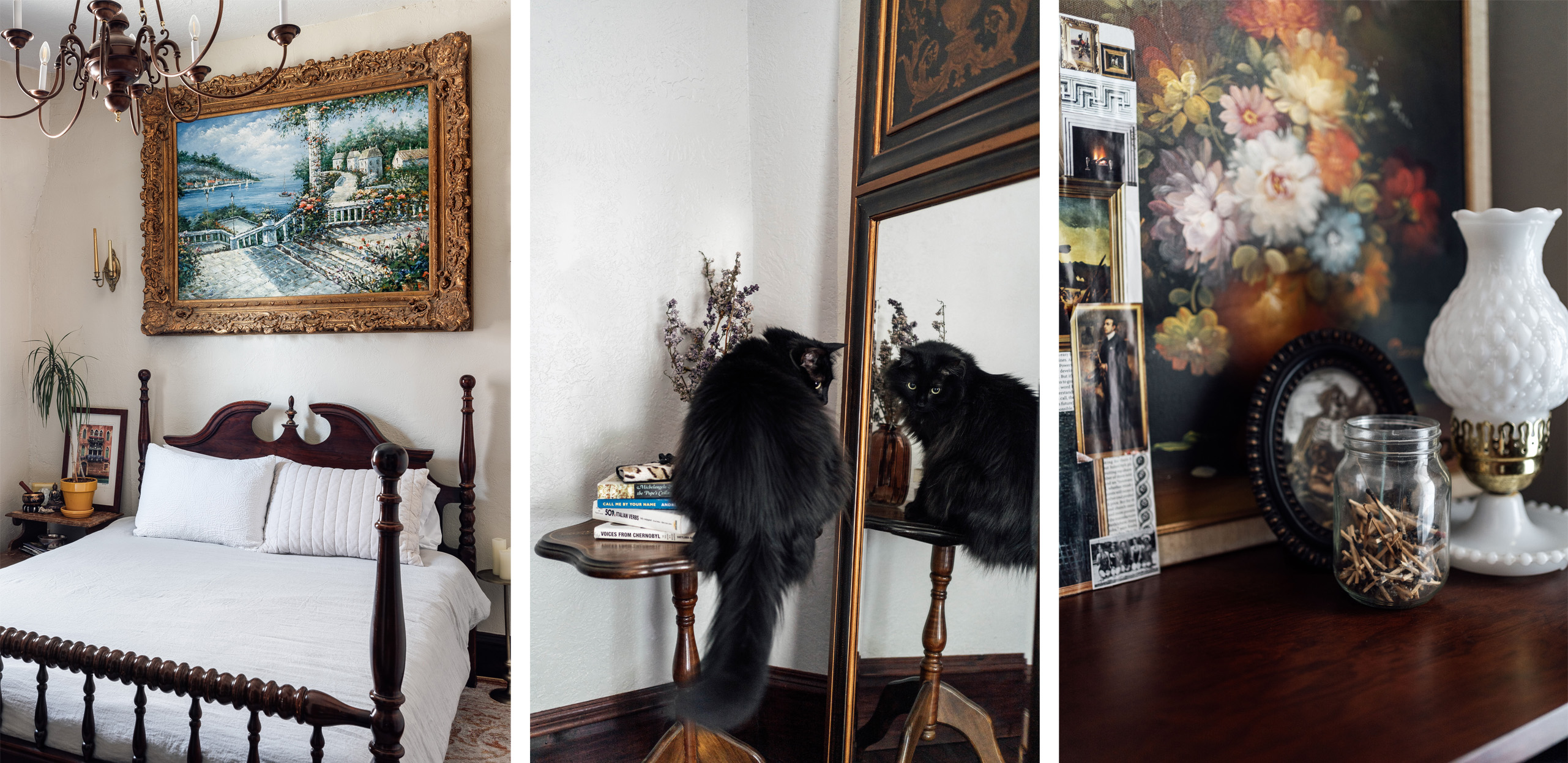 I was honored to be the listing agent for Dax and Zak's home, which was met with overwhelming interest and excitement from buyers as soon as it hit the market. We went under contract after multiple offers, proving that authentic expression within your home resonates with other homeowners who, more often than not, value creativity and character in their future spaces.
CLICK HERE TO VIEW FULL LISTING