My name is Lala, and I am a wellbeing practitioner here at cityhomeCOLLECTIVE. After two decades of working with people in pain, I've come to understand that healing begins only after we listen to that inner call for rest. It begins when we allow ourselves permission to say no more, to play more, to be one with nature more, and I've discovered the healing process is actually quite simple once we tune into that.
So when friends of ours, Alexandra and Ansen, invited us to listen to the needs of our own bodies by taking solace in their beautiful space in Boulder, Utah, we couldn't say yes fast enough.
There are few things more grounding than planting one's feet on cool desert sand and staring up at the night sky.
Says Anson, "We always talk about how good we feel after spending a few days here. This home has offered healing and solace to a good number of our friends, and we're so grateful to continue to be able to offer that to others."
There is a growing body of research confirming the importance of living intentionally, of embracing the ancient wisdom that simple rituals better attune us to the rhythms of nature-- watching the sun rise or taking a dip in cold water, for instance. These uncomplicated acts help us access a renewed vitality.
"This is an especially good home in which to reconnect to yourself, but you can build those rituals anywhere you live," Alexandra reminds us. "You don't have to sell everything and move to the desert to practice mindfulness."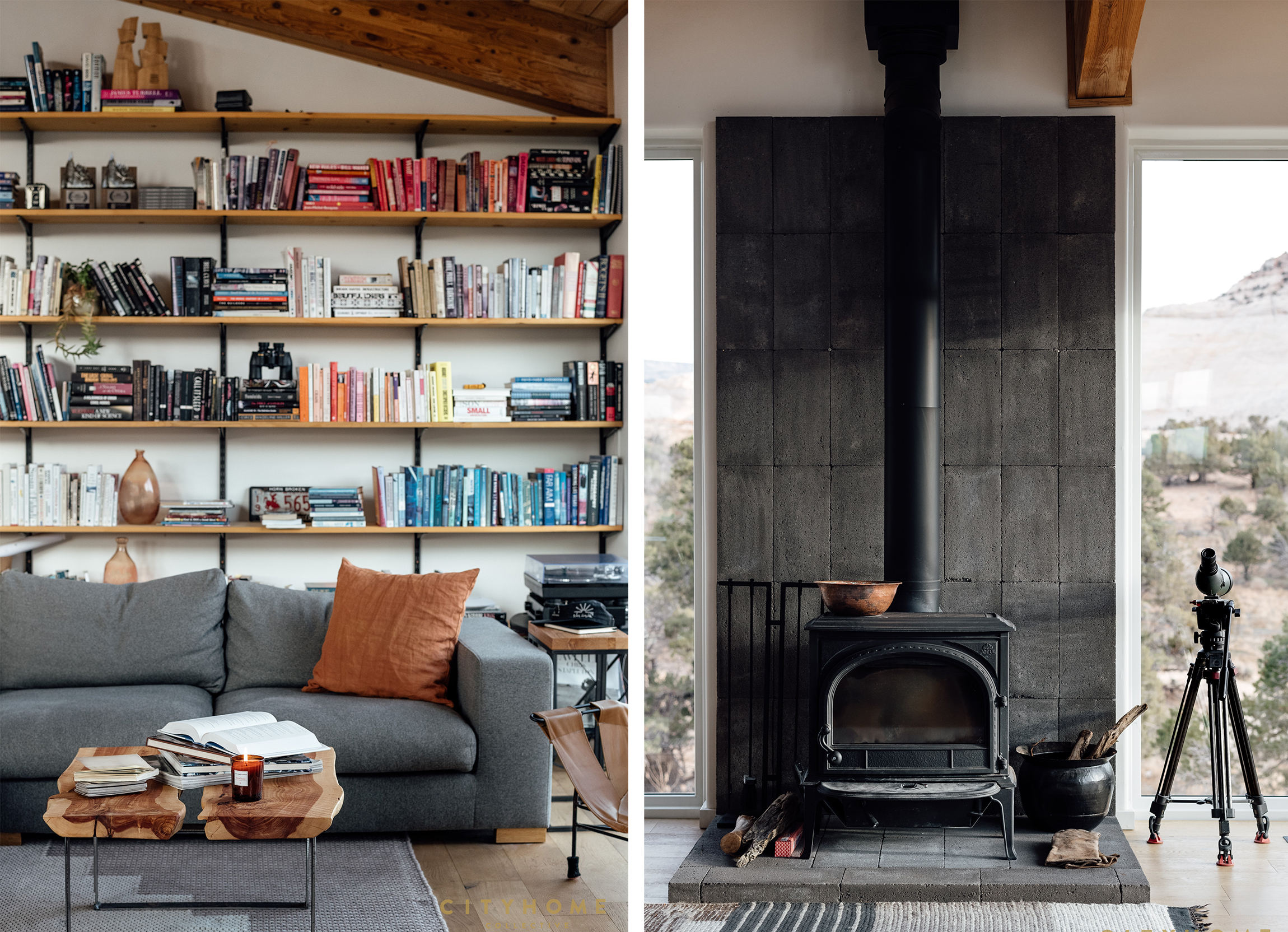 "It's never really about the space itself as much as it is the way those spaces connect us to the people we love," adds Cody.
The world needs healing. Agreed, but it starts with each of us and begins in those subtle moments of self care. It is our hope that we continue reminding one another that when we take care of ourselves, we can then pour from a fuller cup. It is only then can we begin to present ourselves as our best selves-- better parents and partners, better creators and performers, better humans.