Home makes way for living and life gives options. It's not always the same life I live in a home. Somedays, I am available for the neighbors, the land outside, a walk around Liberty Park, or a chance to share with friends. Other days, I wander alone, setting tone for a time of rest. What keeps my days consistent as they wax and wane are the ways I touch through a space.
A home like Kensington Ave offers room to explore the layers of hosting and resting, living and daydreaming, styling and finding much needed solitude. Enjoying a floor plan made for lives to be shared, Samuel and I revelled in the peacefulness, spending an afternoon lounging and arranging florals for balanced living.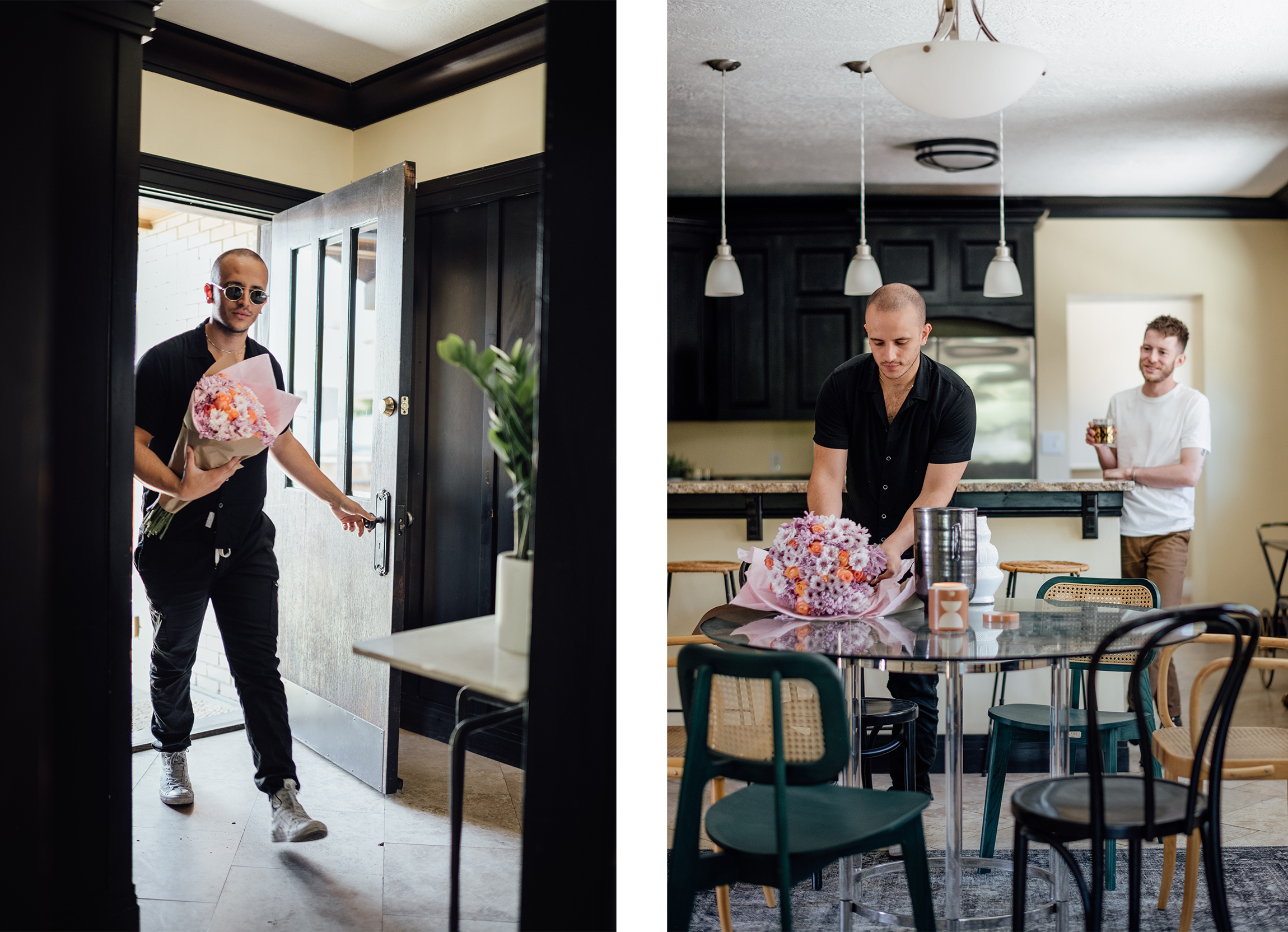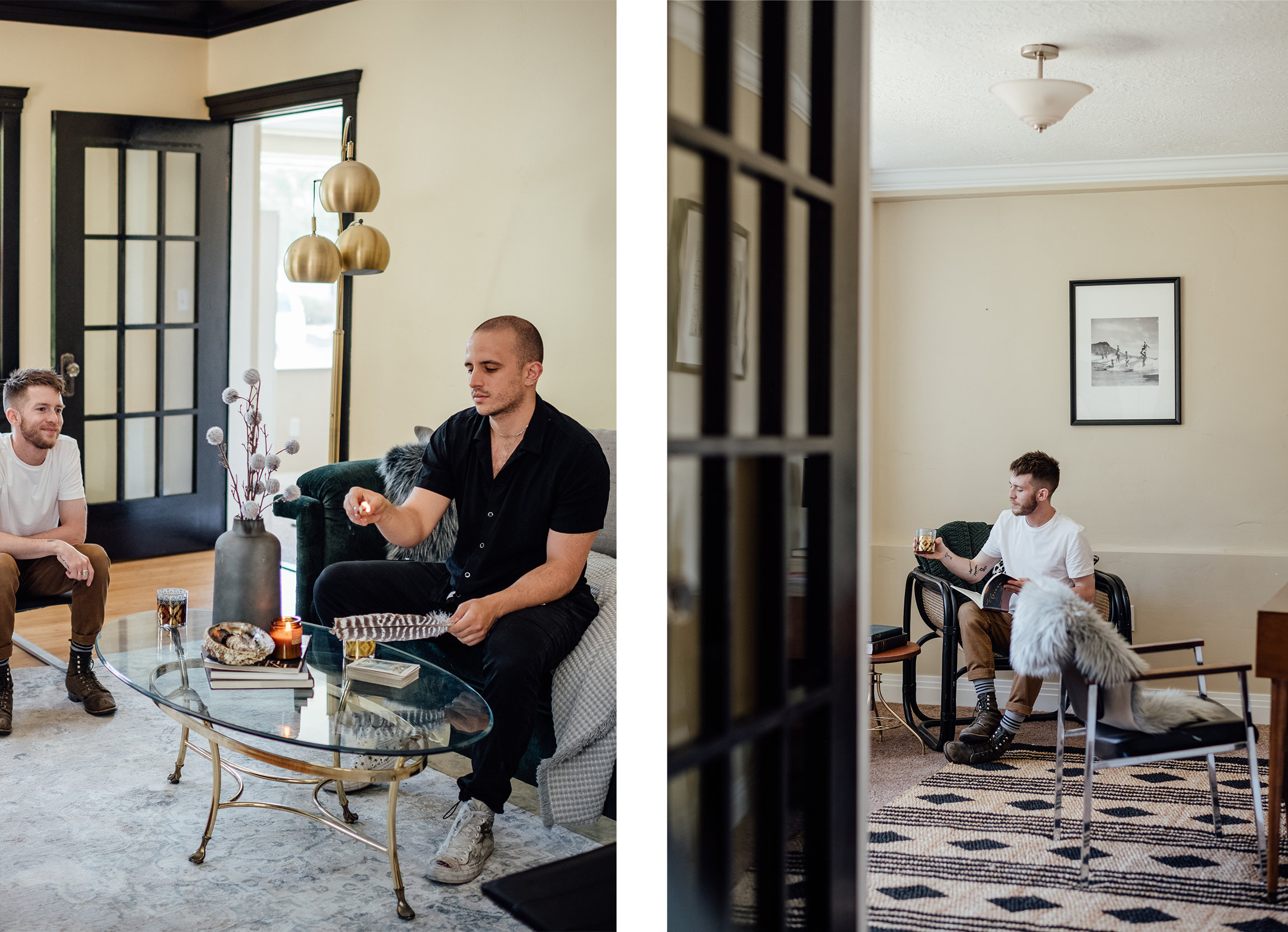 It's nice to sit under a walnut tree chatting about life, swinging around like children, then spending time reading or doing nothing.
Life isn't always about the actions.
Oftentimes, I bring the actions of sage smoke and setting flowers and candles, all to facilitate a container in home for a day of zero movement. Once the space is set, laying back feels that much easier. The nature of Kensington is set and setting for the tone of your living style to make itself known. For now, we will enjoy the scene…