In the heart of Salt Lake City, something truly magical happens every week – a gathering that transcends the mundane and elevates the spirit of the community. The Salt Lake City Farmers Market, a vibrant and bustling event, isn't just about fresh produce and artisanal crafts;
it's about nurturing the very essence of our city's sense of community.
Picture this: the morning sun gently kissing the streets, a lively buzz of conversations, laughter harmonizing with the soothing tunes of local musicians. That's the scene that unfolds each weekend as Salt Lake comes alive with the weekly Farmers Market. And it's not just the vibrant atmosphere that makes this gathering so special; it's the connections, the stories, and the shared experiences that weave the intricate tapestry of our community.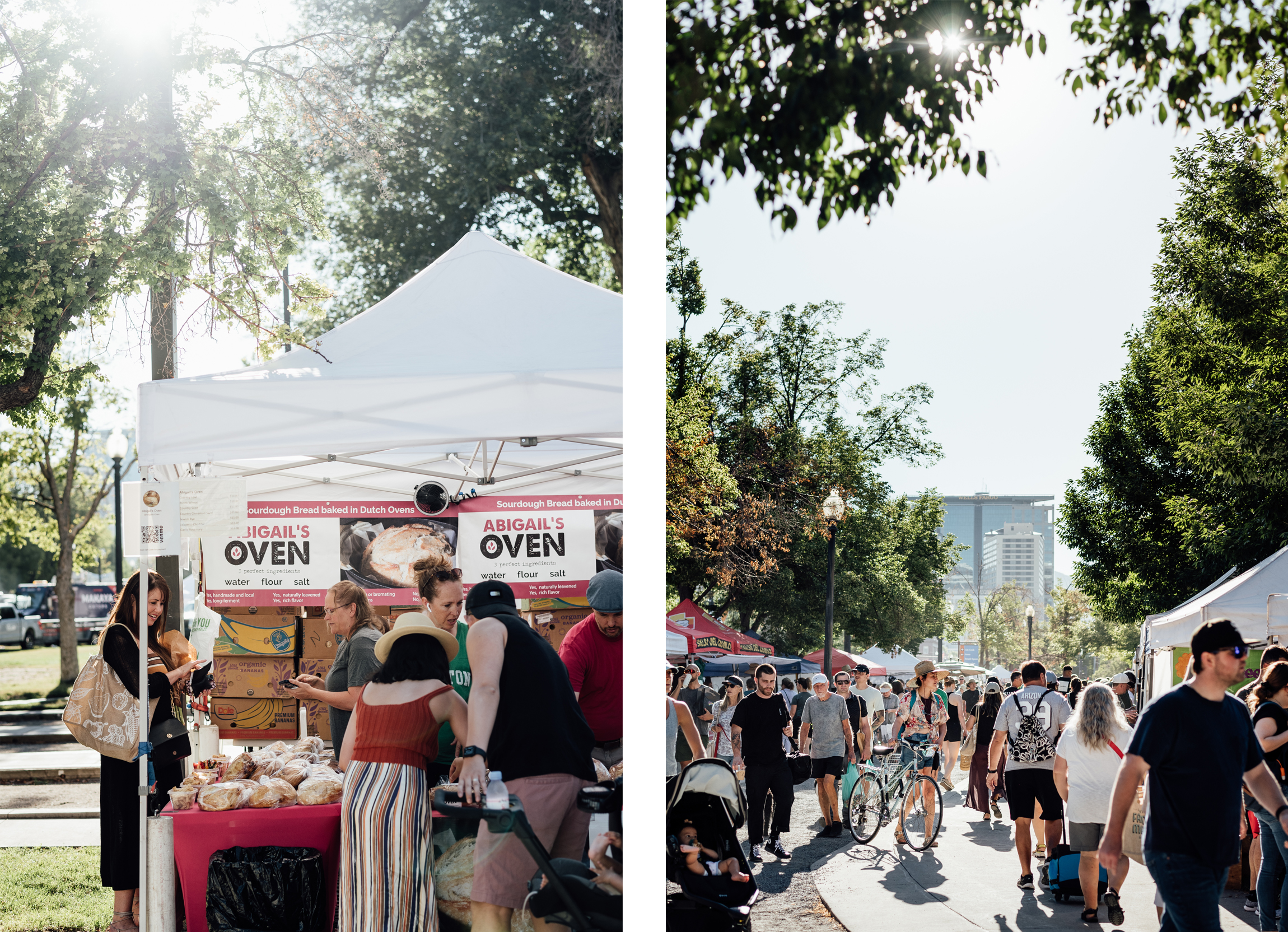 One of the most enchanting aspects of the Farmers Market is the direct connection it forges between producers and consumers. As we walk through the rows of colorful stalls, our eyes meet the passionate faces behind the locally grown produce, the mouth-watering baked goods, and the carefully crafted artworks. Conversations spark effortlessly as we ask about farming practices, cooking tips, colorful pottery and the stories behind each creation. In this exchange, something profound happens: a bond is formed, a face becomes a friend, and the market becomes a space where everyone knows they belong.
For Salt Lake, where the pace of life can sometimes feel overwhelming, the Farmers Market offers a sanctuary of serenity. It's a place where time slows down, where families can stroll hand in hand, where friends can catch up over fresh lemonade, and where newcomers can easily find a welcoming smile. In a world increasingly dominated by digital interactions, this physical gathering grounds us in the beauty of human connection, reminding us that real conversations, shared laughter, and genuine camaraderie are irreplaceable treasures.
Moreover, the Farmers Market acts as a hub of sustainability and support for local businesses. By choosing to buy from local farmers and artisans, we foster a thriving local economy and reduce our carbon footprint. We're not just consumers; we're active participants in nurturing a sustainable future for our city and our planet.
As the sun sets on another glorious Farmers Market day, the community takes with it more than just bags of fresh produce and handmade goods. It carries the warmth of conversations, the inspiration of local talent, and the knowledge that we are part of something bigger than ourselves. Salt Lake City's weekly Farmers Market isn't merely a marketplace; it's a living embodiment of our shared values, our connections, and our commitment to fostering a vibrant and tightly-knit community.
So, let's continue to embrace this beautiful tradition, to explore its stalls with curiosity, to connect with our fellow community members, and to revel in the simple joy of being a part of Salt Lake's ever-growing family. After all, it's in the heart of our Farmers Market that the heart of our community truly shines.
downtown slc farmers market | pioneer park
saturdays, june 3 - october 21, 8:00am - 2:00pm