Sold
Buccaneer Dr | Yo Ho Home!
1058 N Buccaneer Dr, Salt Lake City, 84116 / Rose Park
View All Photos of This Listing
Sold
Buccaneer Dr | Yo Ho Home!
1058 N Buccaneer Dr, Salt Lake City, 84116 / Rose Park
View All Photos of This Listing
Planted squarely in the heart of Rose Park, this smartly renovated number sits on a picturesque, tree-lined street…
This open, airy space is filled with natural light…
And the space has been redone top to bottom, from replacing the roof and furnace/AC to moving walls to create a connected cooking/dining area that's to die for.
Sleek finishes and smart design choices abound, here (we suggest cozying up with a book to the pristine fireplace in the chillier AM/PM hours).
The large, secondary living space/den walks out to a secluded, fenced yard, complete with a shade, pergola, and brightly-colored chicken coop (for farm-fresh eggs whatever the weather).
1
spacious dining room
the ideal spot for hosting friends and fam for game night.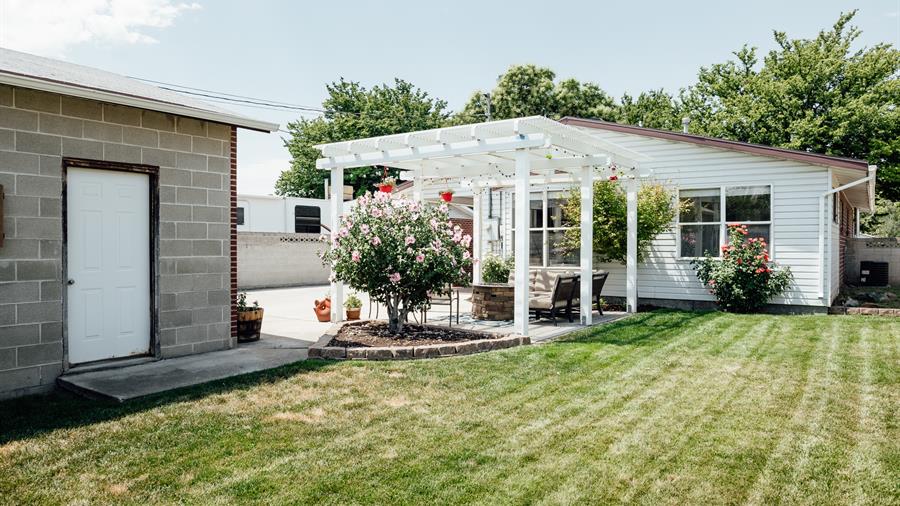 Better still, this neighborhood is a homey one, and with the Buzzed Coffee truck parked down the street several times a week, the Jordan River Parkway just a bike ride away, and quick access to downtown, we think there are oh so many reasons to fall in love.
Our advice? Move quickly.
Rose Park
Her winding fingers have been arranged to resemble a bundle of roses, with the longest—the aptly-named American Beauty Drive—acting as a single stem. Rose Park is soccer fields, barbecues, friendly folks, and fenced front yards. Keep an eye on this neighborhood—she's easily underestimated.
Rose Park
Shannon Miller
Shannon Miller was born and raised in this fair state of segos and seagulls, and has spent the last decade or so calling just about everywhere from Ogden to West Jordan "home." The creative sort by nature, she delights in writing, poetry, and a well-designed interior (just a few of the many reasons she fits in so fabulously at our humble COLLECTIVE). A former career as OR coordinator for a handful of Utah hospitals lent her the patience and tenacity to be gobsmackingly detail-oriented in all matters of great importance. In other terms, whether you're looking to buy or sell, this steady hand will lead yours with ease, from consult to closing.
Meet Shannon
Similar Listings

Sold

Sold

Sold
We need to talk.
It'll be fun. You've got questions, and we can't wait to answer them. Don't hold back--getting down to brass tacks is kind of our thing...
---
Done. That was probably an excellent question, and we're ready to help. Hang tight...someone at cityhomeCOLLECTIVE will get back to you in a flash.