Our Wake Up Call For Freedoms is in its final weeks at UMOCA and we highly suggest you carve out time for a visit.
This powerful exhibition is a collaborative effort between the Museum and the artist-led organization, For Freedoms, who "produces artist activations, community programming, exhibitions, and nation-wide campaigns to encourage social engagement and spark civic joy." The exhibition takes its title from the Wide Awakes movement of the 19th century, an organized youth movement that rallied against slavery through creative efforts including art and song. Drawing upon the spirit and symbols of the Wide Awakes, the exhibiting artists use contemporary art practices to initiate open conversations around the dividing issues of today, "inviting the community to gather under a new model of creative action."
As you well know, we believe that artists and makers are pivotal voices when it comes to building and sustaining communities. So our friends at UMOCA speak right to our collective hearts with this statement about the show:
Driven by some of the most urgent social issues of our time, For Freedoms believes that if creativity is a core societal value, if artists are at every table, new ideas are more likely to take hold. Working as a collective to center the voices of artists in public discourse, For Freedoms seeks to expand what participation in a democracy looks like, to get out the vote, and to initiate a deeper conversation about the role of art in local, national, and global politics.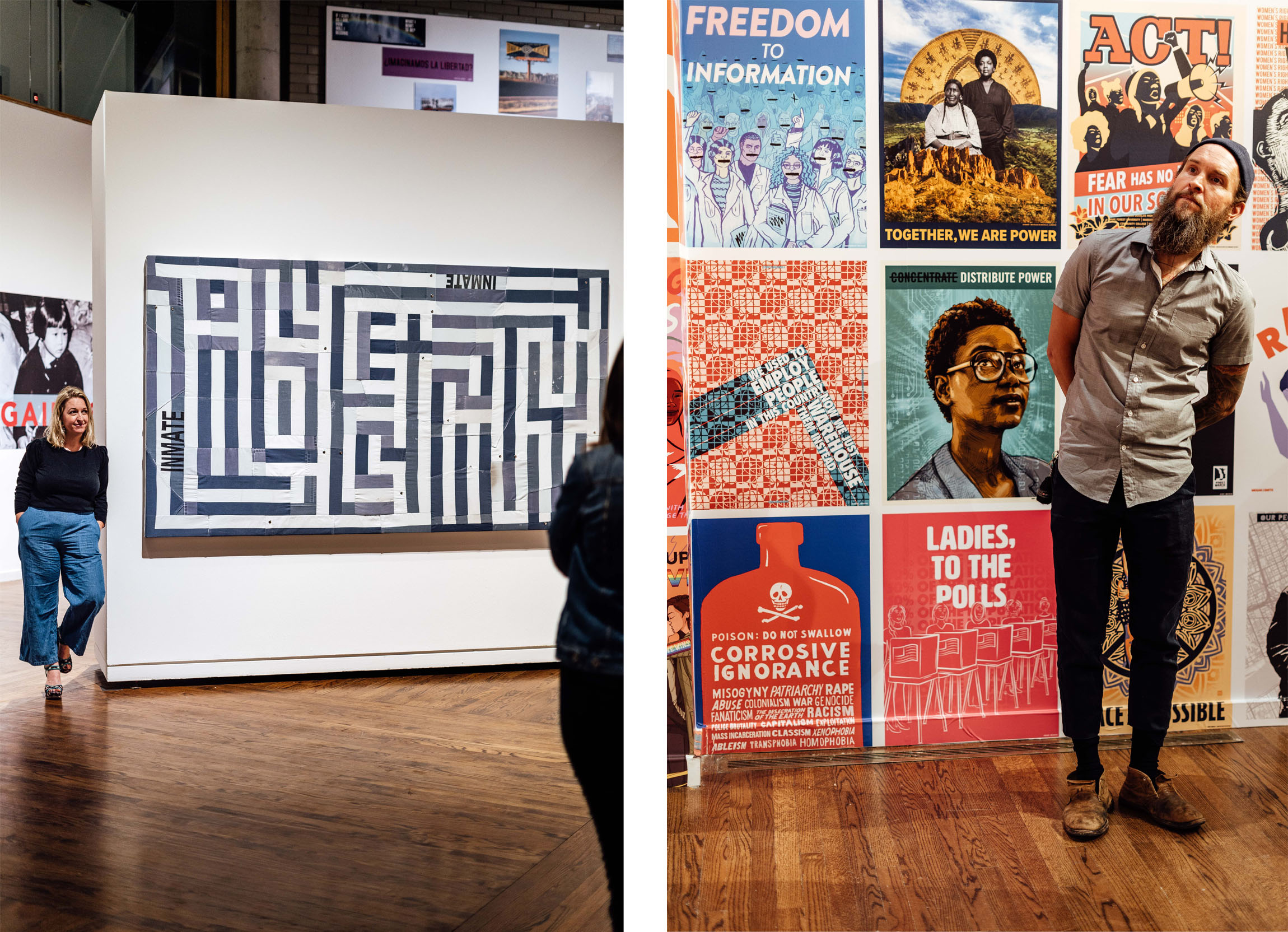 Take it from us, this is one you don't want to miss.
Our Wake Up Call For Freedoms | Jan 21, 2022 – Jun 4, 2022
Utah Museum of Contemporary Art | 20 S. West Temple