Pretty much all of our conversations these days quickly turn to the stuff that matters - our peace, our health, our survival, and what and who we love. Leave it to Benny Wiemeyer and Jayda Jackson to give it to us straight. The patio of Bar X always holds space for real talk. Much love to these two COLLECTIVE friends for keeping it honest and for continuing to show up in this town. We love the both of you and thank you for sharing your thoughts. As we continue growing up together here in Utah, we will continue to be in conversation about the stuff that matters and welcome you to participate. We see you and we hear you. And if you see us out and about, come say hi!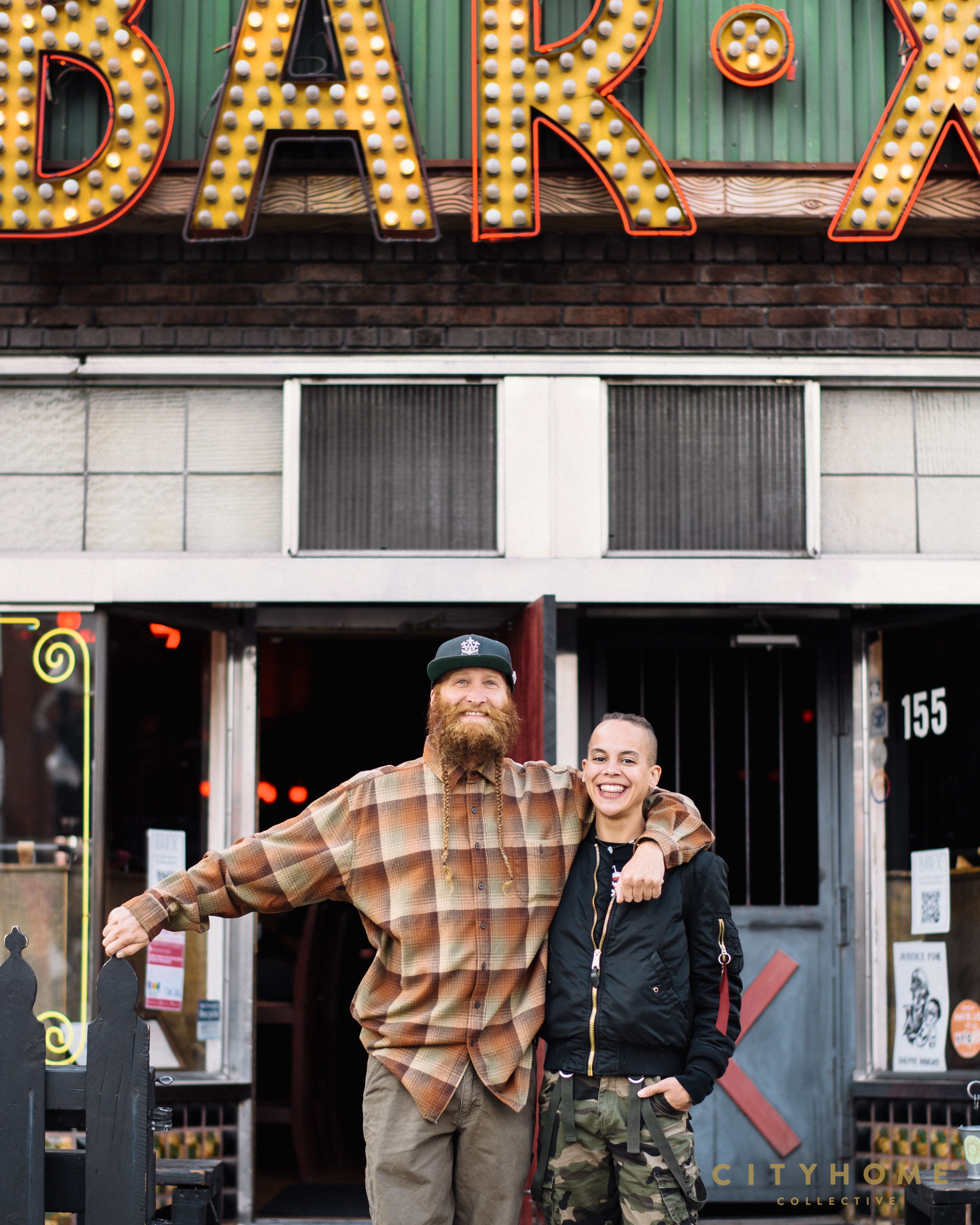 cityhomeCOLLECTIVE: What matters most to you in this town?
Benny: My community of close friends and creatives living in close proximity.
CHC: Hopes for our future?
Benny: That planners, developers, architects get some culture or at least pay respect to it; so they can quit fucking up all the cool neighborhoods with their lack of effort, heart and thoughtful buildings.
CHC: Wisdom to share?
Benny: Practice not being scared. Reflect often. Have compassion without making excuses for other people's behavior. Learn to take great care of yourself and most important - have fucking fun! Why not?!
CHC: What matters most to you in SLC?
Jayda: All the surprisingly rich counter culture.
CHC: Lessons from the Past?
Jayda: Invest young, invest in yourself and don't mess up your credit.
CHC: Wisdom to share?
Jayda: Be gentle with yourself. Travel as often as you can. Tell your friends you love them.
Much love to all our people, everywhere!