What happens when your clients are your muse? Well, you work with more heart, I know that. You wonder more often how to really see them, their talents, their hearts and their good taste. We get more curious about what our people have to teach us. For me, the love started early with these folks and their house, just over a decade ago. It's easy to love the house they chose, that's the thing about great clients, they have great taste. Andrea and Dave purchased a place eleven years ago that synced well with their own needs, interests and values. Andrea and Dave and their insight are a gift to us at cityhome and I hope that their insight can be a gift to you fine folks that read our words and view our images. I sat down with them to chat about their thoughts on what it means to be a good global neighbor, a good friend, and a good person. During times of struggle and strife, we can use all the insight we can get. Especially when it comes to people who live globally, but who love locally. Here are a few gems from these friends who I just cannot get enough of.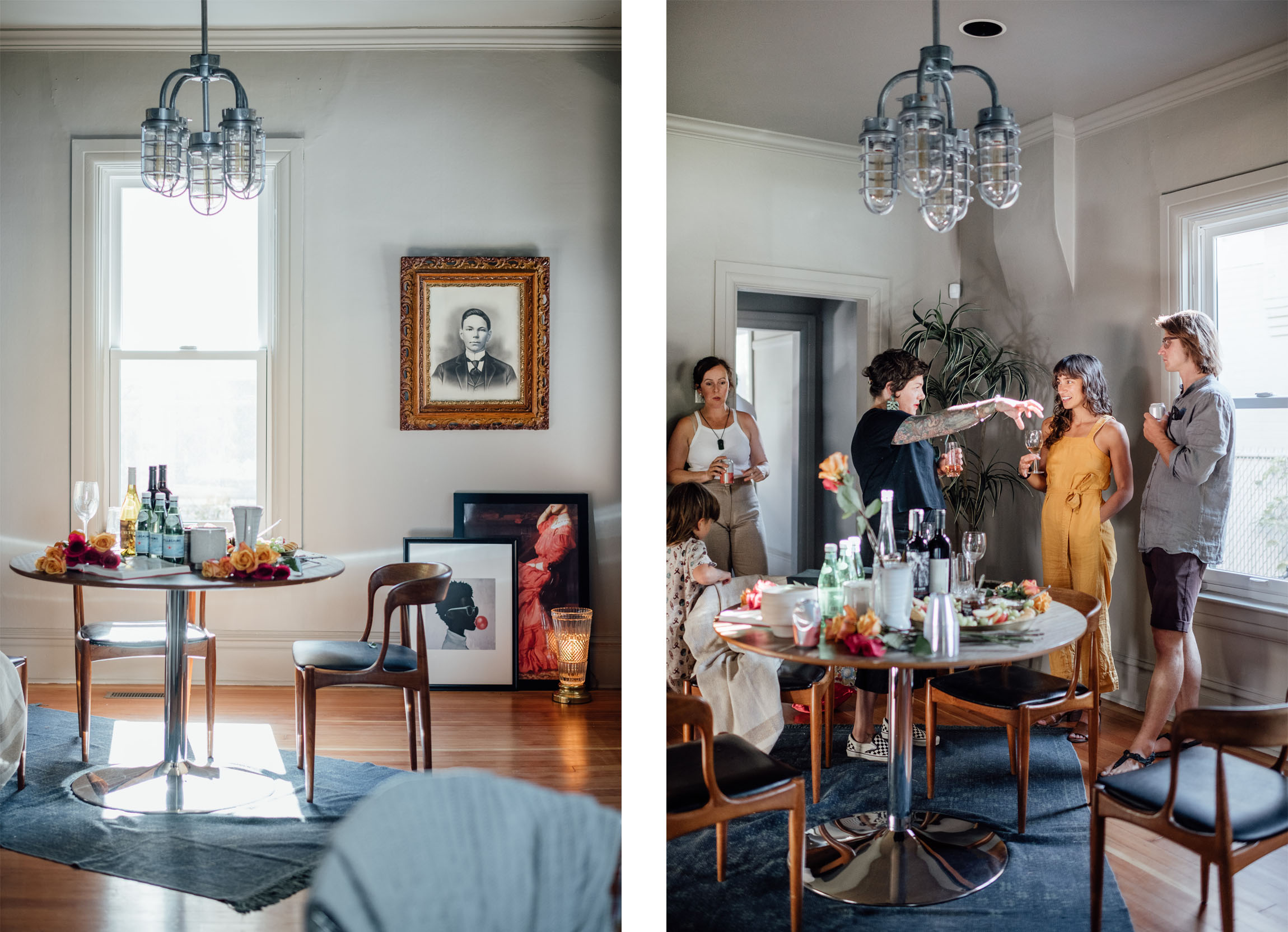 Cody - Let's chat about the causes that y'all care about and what it means to be a good neighbor.
Andrea - What we do professionally is possible because Salt Lake City is such a good hub. We have traveled to twenty three different countries, but traveling less now we still find such meaningful engagement. The idea of being a good global citizen means being involved. We don't necessarily need a house in a place to be a part of its community. Maintaining community can mean so many things. Investing in ways that enrich friendships to enrich the world and hopefully, our planet. For us, the financial stability [with] selling our home and having a place in New Zealand, means more time with family and friends, more time for passion projects.
Dave - When the pandemic started, we wanted to still help out as much as possible. Doing epidemic intelligence remotely, allowed [us] to put our shoulder to the wheel, helping the community even when you can't physically interact.
Cody - What makes it worth continuing to invest in a community if you're not there?
Andrea - There is nothing that replaces people who hold you accountable for the person you once were. Not only accountable, but celebrates it. Pissed off punk rock kids, Andrea and Dave! Do not forget this rage and indignation. For any amount of oppression, there is an equal amount of rebellion. That rebellion and indignation is LOVE. It is a part of everything we do in our work, as systems collapse and climates change, we rage on.
Dave - There is love in letting the natural world soothe you.
Cody - We want to help folks and encourage them to take care of their body so they won't burn themselves out. So they can fight the fight. What does allowing nature to soothe you, mean to you? What does it feel like? How do you rest to remain present in this world?
Dave - I am big on forest bathing, going for runs up City Creek Canyon and home.
Andrea - Communion with your ancestors. Less ownership of things. Not being so tethered to things allows us to invest ourselves in families and friends.
Cody - How do we find ways to connect with people?
Andrea - Relational esteem is something that you can scale into a community. One part of relational esteem is being able to stay within your isolation. To be able to stay still in moments that are filled with grief. "Don't just do something, stand there." (shared laughter all around)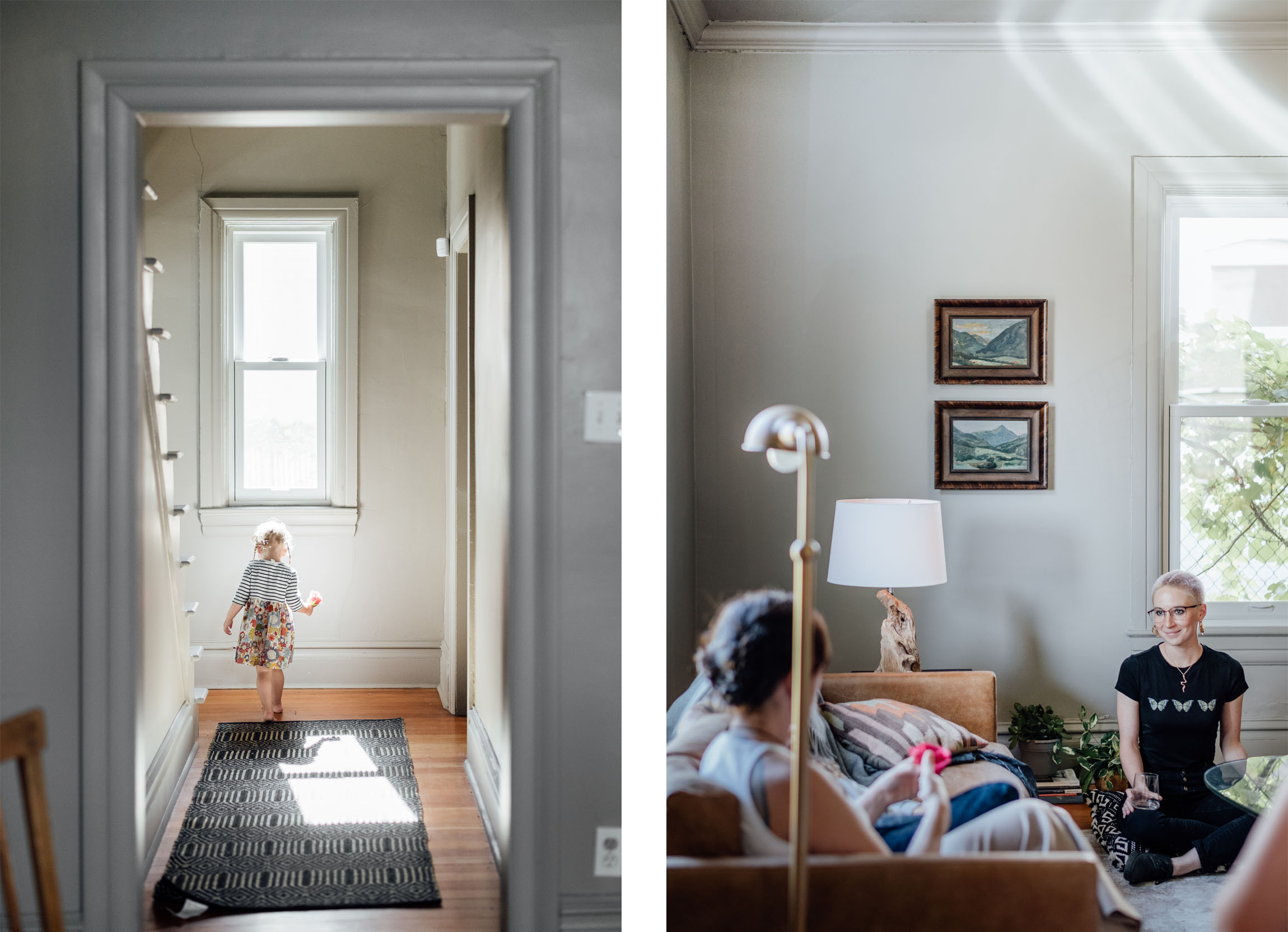 Cody - Do you notice many differences in the way people cope, within communities? In how they feel isolated?
Andrea - We have been places where crafting identity isn't necessary. You can't make friends, because everybody is fine! There's something about having a social safety net within a community, feels slightly less relevant when things are more politically stable. It doesn't feel like it does here, where we fight the fight.
Cody - What do you think the people that know and love you would say about what you're doing in your life?
Dave - Happiness is only real when it's shared. It reminds me of a song, You're My Only Home. It's your people that comprise you of your opinion. There's a Maori expression that goes, "he aha te mea nui o te ao? Māku e kī atu, he tangata, he tangata, he tangata" and translated means, "what is the most important thing in this world? It is people, it is people, it is people."
Andrea - Action is the antidote to despair. Figure out what causes you the most despair and turn that into action.
Cody - What is your despair?
Andrea - That the United States is not the right place for us to raise our children.
Cody - What actions can be taken?
Andrea - Real, transparent voting process!
Cody - What have you seen work, in different countries, that the States might implement? What would inspire a desire for you to move back?
Andrea - Guns ("WTF?") Abortion. Healthcare. If we had the healthcare, if we had the social safety net that other countries have gotten right, yes. Fighting the good fight in our domain, my work and mostly Dave's line of work, gives people more precise access to be considered for climate refugees. This work supersedes any other considerations, for now.
Whether it's finding ways to help the community even when you cannot physically interact, to remembering that nurturing relationships can actually change the world, to "forest bathing", to communion with our ancestors, my real hope is that no matter where we find ourselves on our paths, we remember how we are and with whom we are, matters. At a time when it may seem that the actions, values and commitments of the few may not impact the many, it's conversations with friends like this one that not only give me hope for the big picture, but for the small, intimate, local one too.