State Street Boxing Gym is a special spot, tucked away just off State Street. It's apparent here right away that there's something a little different–you'll notice in short order, for example, that the clientele is young..most of them children and teens, in fact. Some come from the Juvenile Justice System, some from the Division of Child and Family Services. You might also find a few traumatic brain injury patients here from the U of U Medical Center (as it turns out, boxing does wonders for neuroplasticity). And you'll find the odd punter here, too, in search of the elusive six pack. State Street Boxing is a non-profit, and at its helm is David Mario Ramos, a second generation pro-boxer.
It's no ordinary gym. And David is no ordinary man.
Early on, David came to realize the invaluable skills that result from boxing–things like discipline, focus, control of the body and mind, and a self trust that can be difficult to gain. He has used these skills to become something of a coach/dad/mentor/therapist/chef (he feeds at-risk and underprivileged youth in need of a meal), and he's been involved with various youth programs, in some form or another, for over 40 years. Eight years ago, David started the gym with one bag, one kid, and one set of boxing gloves, and since that time, he has held two jobs to keep the doors open and the kids swinging. According to David, he can see change in kids within just a couple weeks of starting the program–he sees it as a therapeutic outlet for everything from bipolarity to anger and self-esteem issues. Kids in the ring find a way to express emotions that they don't otherwise have the tools to deal with just yet. As the guard goes up when the gloves are on, it comes down emotionally.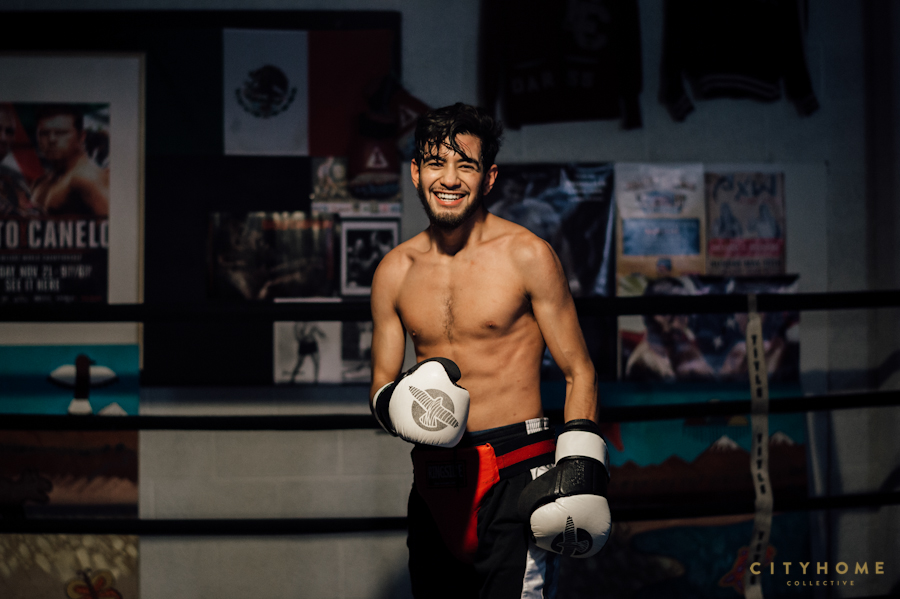 Says David, there are no external issues or grievances allowed inside the gym.
The energy at the gym is supportive and warm, in part because it's a safe zone. You leave your differences outside, and in turn, you're given a secure environment for emotional release. It's a positive solution for the rampant increase of troubled youth who have slim chances of joining an organized sports team due to lack of funds or poor grades. The only cost for these kids are the gloves. If parents can't afford them, the coaches–all of whom are there on a voluntary basis–donate their time and sponsor the kids to purchase gloves. The training offers them the tools they need to help themselves.
David's effort have helped thousands of kids, whether it's too stay off the streets, get a job, or go to college. "It doesn't feel like work," he says. "It feels like an opportunity." He's got a million ideas for job training, improvements to the gym, outside classes, after school programs, lessons in life skills, and so much more. Unfortunately, as of Jan. 1st, the State Street Boxing Gym no longer has a home. There are plenty of ways to help the gym (donating gloves, volunteering to help, coming to a class yourself), but those inclined to make sure they can successfully relocate can help by contributing at the GoFundMe below within the next few days. This year has thrown plenty of punches…before 2017 starts, let's throw a few back.
HELP STATE STREET BOXING GYM RELOCATE BY JAN. 1st
State Street Boxing Gym | 1420 Edison Street | 801.671.2214 | Email