It's one of those homes that makes you want to slow the car and wonder what living in such a place could be like.
Of the canyons shouldering our valley, Emigration Canyon holds special significance for many of Salt Lake's inhabitants. It was, after all, that cut of earth our city's founders came through when they discovered hallowed ground. Now, this canyon serves as a veritable playground for all manner of outdoor enthusiasts -- cyclists, hikers, Sunday drivers among them. It's 8 miles from toe to tip and along the way, you'll pass such staples as Hogle Zoo, Ruth's Diner and Emigration Brewery. And just beyond, around the next bend, you'll come across this beautiful spot -- a thoughtfully constructed Arts & Crafts bungalow as warm and welcoming as the humans who occupy it.
Newly minted friends of ours, Jon and Annette, recently embraced one of life's biggest challenges, namely a cross-country move to begin a new life in a new city. And so, to send them off properly, we decided to throw a small farewell party (it ended up being not so small). To see the listing photos, click here.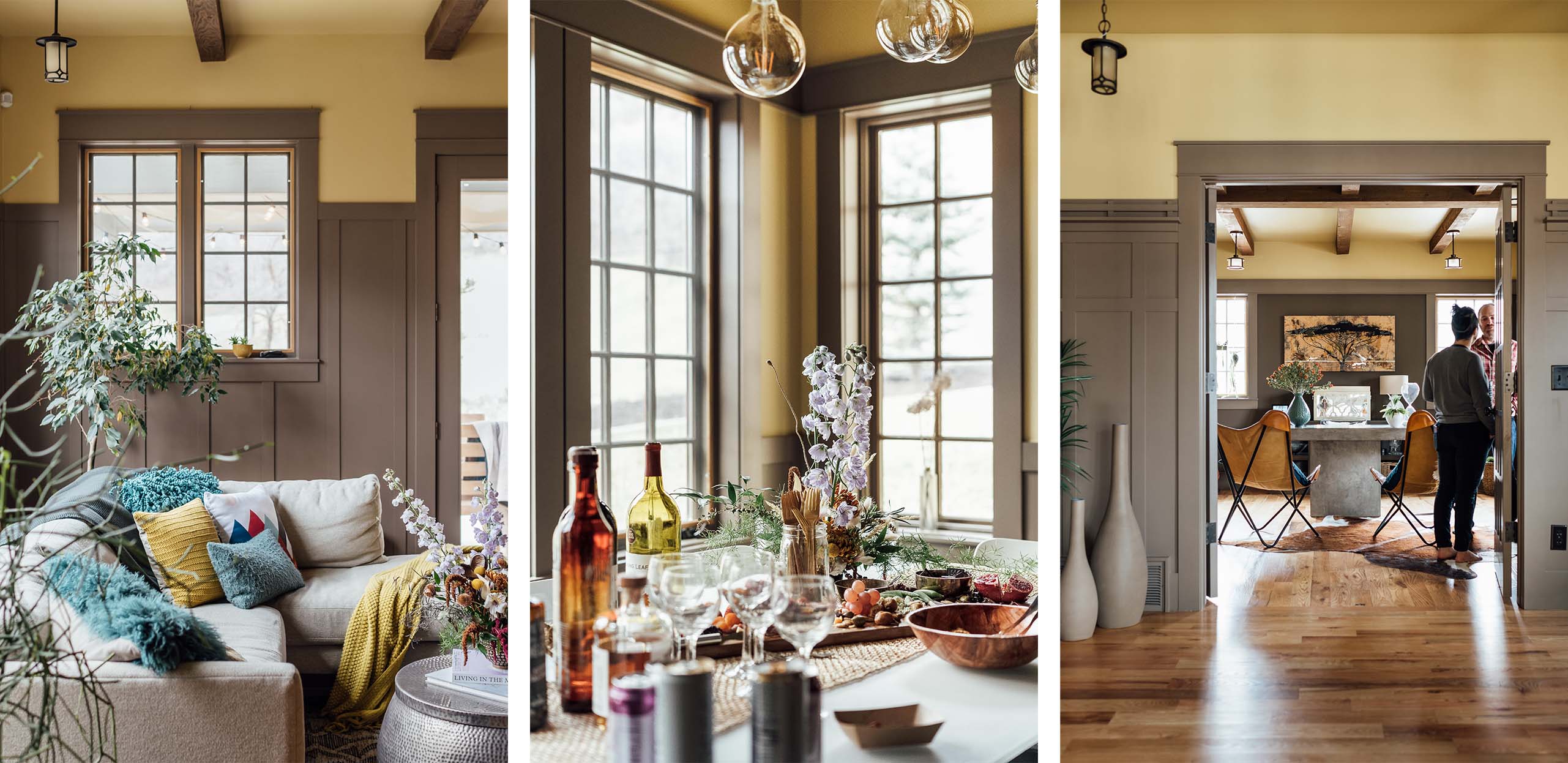 As experts in matching house to human, we've been through no small number of this city's bungalows. Many are charming but few without quirks. This bungalow, however, took our collective breath away. With its use of natural materials, custom millwork and those wide open porches connecting the indoors to the out, we felt as though we'd stumbled into the quintessential Arts and Crafts home. The belief in the value of a material's inherent beauty, the simplicity and utility of its application and the importance of nature as its inspiration are hallmarks of Arts and Crafts architecture. The idea being if quality can replace quantity then good design will prevail.
this home has good design in spades
Custom built in 2013, Jon and Annette have been this residence's only inhabitants, and they've loved every minute of their stewardship. From watching the elk migrate right to their door after first snow to summer BBQs on the patio surrounded by wildflowers, they've never felt more connected to the land than here. The little time we got to spend here, it was clear this is a home where memories are made, where love thrives and laughter comes in belly aching batches.
We will miss Jon and Annette, but the bungalow remains. And just like the first time we slowed driving past it to imagine what it might be like to live here, we wonder who next might call this house home.