Proudly perched on its corner, the Encircle St. George home welcomes everyone into its thoughtfully restored quarters. Julie Benson (she/her), the Director of Encircle St. George is an extension of that warm welcome. I was truly inspired by her. Here's a person who has lived a life full of experiences, providing her with the necessary means to hold space for the youth and community of Encircle.

Julie came out in the 80s, a very different world than the one we are familiar with in terms of the LGBTQ+ community. "There was no reference for who women would be in this thing called being a gay woman, a lesbian, a queer woman, it was all focused around being a man, being a gay man. The only information you have is that it's a horrible thing, it's the worst thing you could be, you will die of aids." At the edge of discovering her true self in the middle of an AIDS epidemic, she did what many others did and turned to other forms of coping such as prescription drugs and alcohol. It wasn't until Julie started participating in a women's study program, that she realized there are people similar to her.
"Once I got more comfortable with that realization, that was when my journey to recovery started."
Julie was ecstatic to share that she was celebrating 32 years of sobriety. She became part of Encircle after a diverse career path, including a B.S. in Broadcast Journalism with a minor in not-for-profit organizational management, a Master of Public Administration degree, over 25 years of corporate communications and business process development experience, working with Arizona city and state agencies, being a chaplain, a National Parks Service Interpretive Ranger, and even a Sanctuary Ambassador at Best Friends Animal Society. She was hired in 2019 to help open Encircle St. George. It was quite a challenge with the chaos created by the pandemic, but in the end, Julie thinks it was "a perfect intersection of circumstances and people" that made it happen and all said, has inspired her passion to make a difference.
Encircle St. George | 190 South 100 East, St. George, UT 84770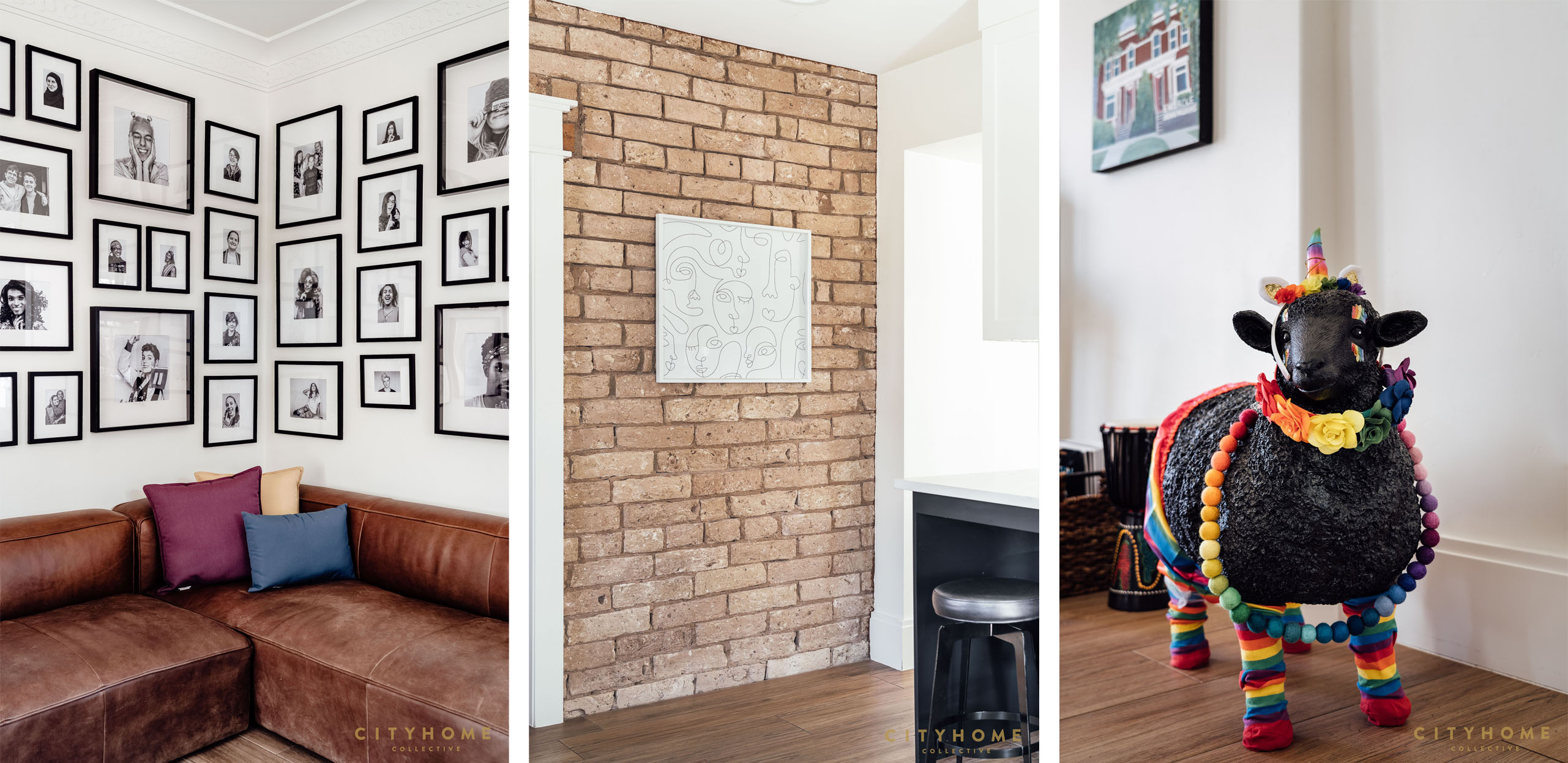 What does home mean to you?
Wow! Well, coming from my dysfunctional background and life, I think that is something that I'm continually learning. For me, being at Encircle has given me a whole different sense of the definition of home. Home, now, is a space where you can authentically walk in and be sad, you can be upset, you can be goofy, you can be quiet, but over all, you're accepted and loved. So home isn't necessarily attached to a building, city, or community. If you let go of that idea, which was inculcated in me as a youth, I say home is wherever we can take that love and compassion and be present.
What impact has Encircle's home made on you personally throughout your life?
Tremendous! Again, I've been with Encircle for a little over two years now. I've been learning, growing, respecting, and loving all the people at the executive level who are creating change in this world through the core value of "no sides only love". I'm probably one of the oldest employees at Encircle. Seeing the intergenerational connection of some of us older members of the LGBTQ+ community bringing our "road rash of life experiences" to this moment, makes me think, oh my gosh, there was a reason I made it through so many difficult things. Now I can offer hope to those coming to understand more about who they are and help them see they can make it through.There are moments of witnessing people in all stages of life choosing to spread this idea of love and building a new future. All of that to me, has meant that I can continually grow. I continually reanimate who I am inside…not as a gay person, not as a lesbian, but really who I am now, inside the possibilities of compassion and love.
How do you see the Encircle home impacting the people who share the space?
Those that come here for a tour think, what in the heck is this place? Those who stop by think, wow they renovated that old house and now it's looking pretty darn cool. The moment a parent walks through the doors with a kid who has just come out, expressing they don't know how to navigate their daughter who is now telling them he is their son, think of the space like beading, stringing together pearls, into a necklace that keeps growing and changing. It's not one little straight line, no pun intended, it's just magical. It shifts, grows, and forms; like the way ice forms, it grows into these beautiful microscopic patterns. There's no one answer to that question. So how has it impacted the community here? We have conservative neighbors, we have moderate neighbors, we have liberal neighbors, and together they all watch over this spot, because they get it. This place is helping youth and young adults out of the sense of desperation where they might even consider taking their own life. It's a space where parents create a new sense of home with their kids. It's a space where I have grandparents forming new relationships with themselves and the youth. We've had a local school reach out, asking if we can talk to their counselors or kids about how to navigate away from bullying. So slowly but surely, and I'd say it is more surely, I think we are gaining acceptance in this community of St. George…Southern Utah…Utah…The United States. Every community should have the feeling of acceptance and this is our way of helping open up that vortex where it can happen.