Upon walking into Encircle's Provo home, I was welcomed by the sensation of love. This historic victorian is made with attention to care - softening the outside world in warmth, curated to house safe space for its members. Encircle House Provo is touched with a sense of detail; carved wooden staircases frame the home with a hand-touched quality, helping the mind relax into the space. Soft colors decorating stained windows include the orange hues of Encircles' logo. In fullness, the design was intended to encourage relaxation and refuge, curating a space to lay down your worries and connect with friends. High ceilings & intentional details hold the air for laughter, intimate moments, and joy.
As its own embrace, Encircle house has become home for many.
Greeted by Anne (She/Her), I received a tour of the home and a look into what brought her to Encircle. After spending the first 12 years of her life in Ecuador, Anne and her family moved to New York City. From NYC Anne was called to attend BYU and study Recreational Therapy. Once acquiring her degree, she ventured out and began work at a local residential treatment facility offering experimental therapy for youth. This work sparked the inspiration to broaden her horizons and discover new experiences working with her community. As a minority in the United States, Anne was inspired to become a pillar of support for young minorities within her circles. This inspiration called Anne to support the LGBTQ+ community. Shortly after, she arrived at the doors of Encircle, Provo.
Encircle house became, "An extremely affirming and beautiful space that allowed me to come out to myself and have the strength to come out to my community." Anne was instantly immersed in love and accepted as a part of the family. Encircle has a way of showing you, you are home.
For this reason, "Welcome Home," has become Anne's favored closing statement at every house tour…
Encircle Provo | 91 W 200 S, Provo, Ut 84601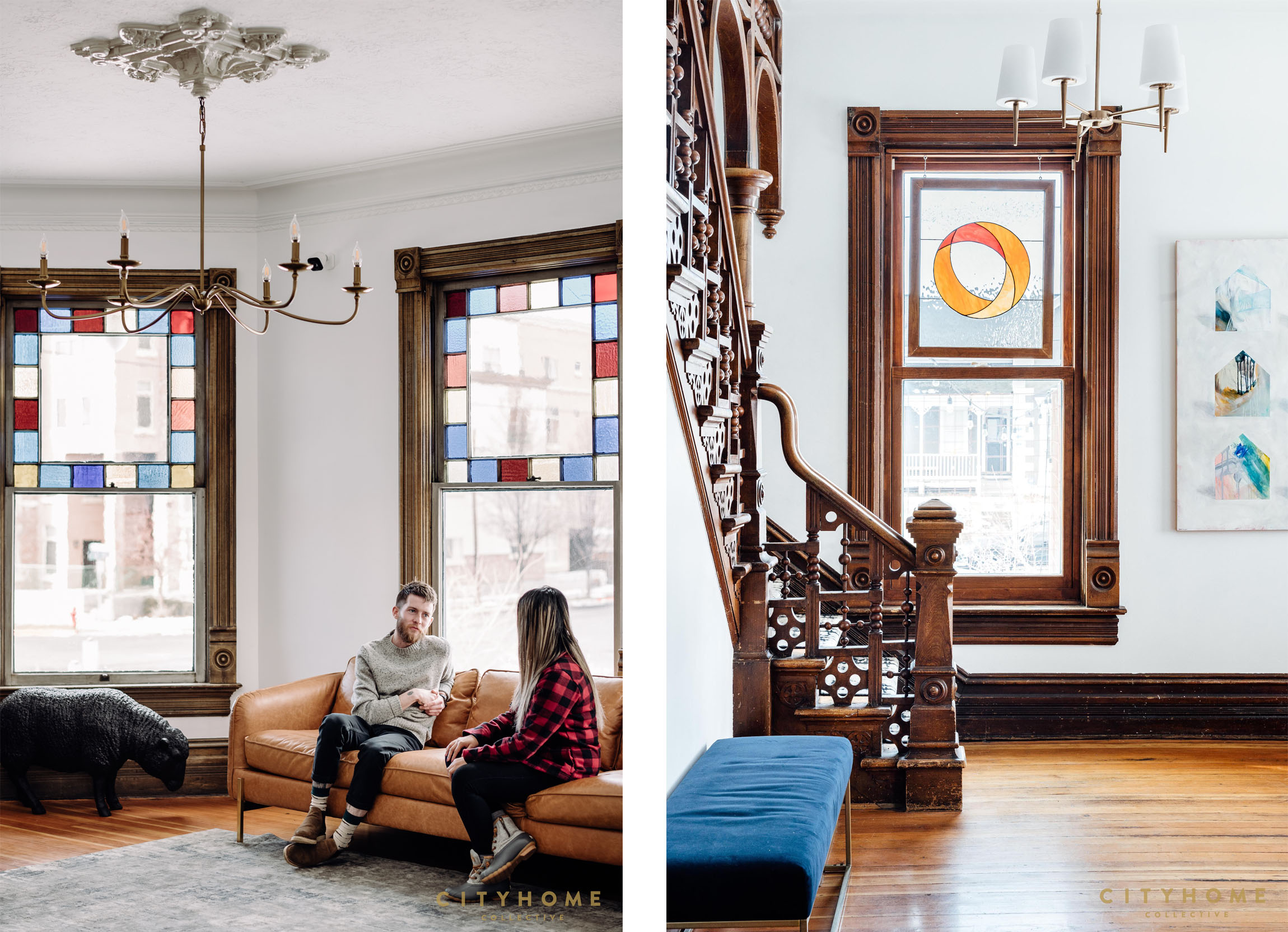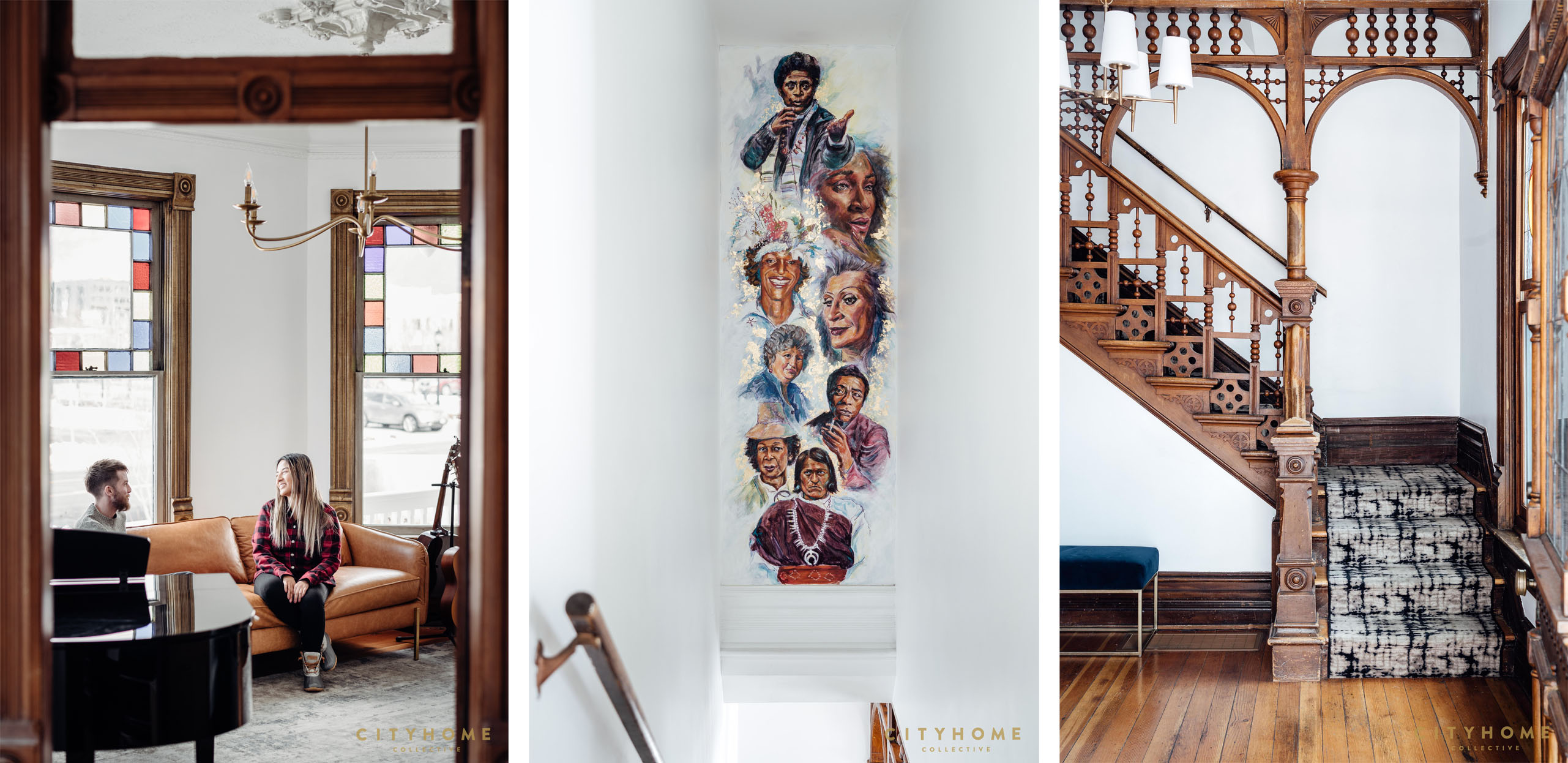 What does home mean to you?
To me, home is a haven, the place that you walk into because you want to rest and feel safe. You want to feel like you belong in that space. That's what Encircle does for me, I walk in and immediately feel safe and affirmed. I can sit here and relax. I feel that I belong here. On a hard or even a good day, there is space here for me to feel [belonging], as well as [receive] the love and connections I need to make it through that day.
What impact has Encircle's home had on you?
From day one, when I started working here, I was immediately exposed to a love I had never felt before. I know when people talk about [love], it's usually in a romantic way, but, I think the love that Encircle has given me is [the] unconditional love I have needed. Not only to thrive in my position here but to come out to myself and… my community. I honestly don't think that I would have ever come out, or even acknowledged that part of me if it wasn't for Encircle. The impact that Encircle has had on me, on a personal note, has allowed me to live my authentic life and celebrate that life. [I] feel 100% supported by this community and my coworkers. I think most of the time when people come out, most of the fear and anxiety come from family, but, a lot of [the fear] comes from work. What am I going to tell my coworkers? Are they going to see me differently? Am I going to lose my job? I feel so fortunate that the place I work is so affirming and loving of me. It's a beautiful feeling of love and acceptance.
How do you integrate your sensation of home into what you have created here at Encircle?
I would say a huge emphasis I have on my team is that we want this place to feel like home. We are sure to have enough snacks in the kitchen for everyone, [and] that the home is clean and organized. Most of all, we have conversations to develop relationships with everyone here. Here, we have a lot of people talking about their chosen family. I hear that many guests say their chosen family is here. I don't think it's only about the space but also about the people we have here who make that sensation of home.
What is your favorite room and why?
That is a hard question… I would say the friendship circle room. That room is magical and powerful. It's magical because that is a space where countless friendships have started. When community members show up to the friendship circle and that door closes, that allows everyone in there to open that vulnerability doorway…and share it with everyone. They feel the ability to be open and transparent in what they are going through. You also get to see and feel how the community can show up for each other. The times I sat in a friendship circle or the reports I get from our facilitators, they always entail, someone had a hard time or day and immediately everyone jumped in to support or offer support to them, to love them. You can see that throughout all of the other rooms, but that friendship circle room is [a] dedicated space for building connections and support. I love it all, the colors, the pictures on the walls, the ambiance, and the light from the windows. The setup in that room is perfect for allowing those friendships to be made.
We will continue to admire Encircle as it grows and continues to welcome home Provo's LGBTQ+ community. Thank you for allowing us a look into your haven.