"The firm's philosophy is respect. We respect the wisdom of the people that sit at the table with us. We respect the environment. If we design a house, we first go to the land to observe the direction of the wind, the heat of the sun, the soil, the angle of the plane. We pay our respects by anticipating what can be built on the land. Whether natural or manmade, it all has value. There is no bad material: only bad application of material." - Kin Ng, Principal Architect
You're probably reading this blog to stay updated on design advancements within the realms of both the Wasatch Front and the Mekong River. Here, you'll find insights filtered through our unwavering commitment to intentional architecture. Today, I want to give a heartfelt shout-out to my friends at MJSA, who I believe have upheld this philosophy while helping shape the essence of our beloved city. MJSA, much like our city, may be small, but it's teeming with intertwined histories and boundless potential. For decades, Principal Architects Kin Ng and Ralph Nagasawa have played a pivotal role in guiding the growth of architectural artistry in Utah. Their mentorship has nurtured the architects of tomorrow, including my brother, who currently serves as an Architectural Associate at the firm.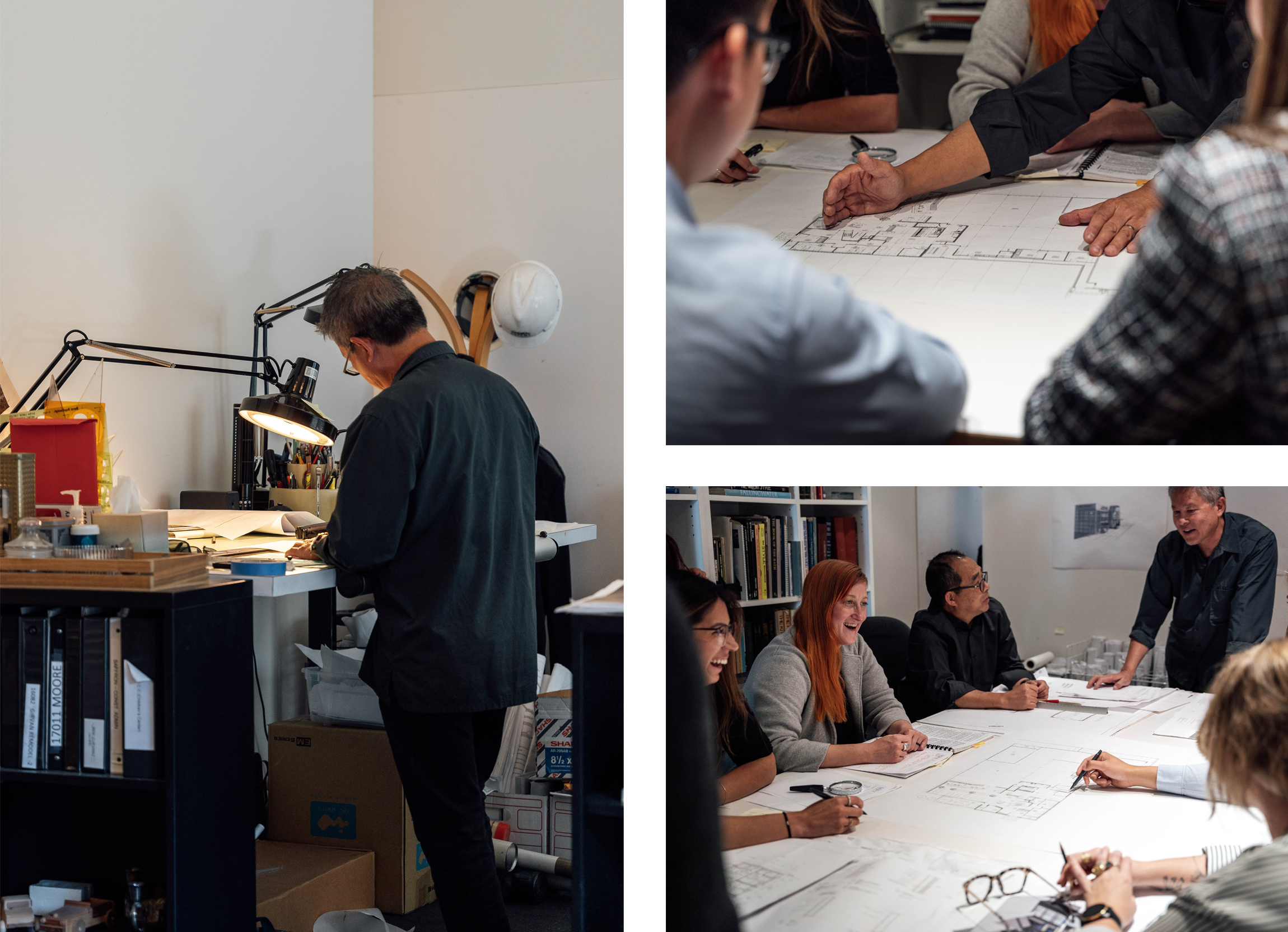 From crafting boutique private residences to transforming hundreds of inspiring community spaces, from revitalizing historic structures to reimagining adaptive reuse projects, MJSA has built a reputation for channeling the substance and soul of a Salt Lake City that deserves greater recognition. This is the Salt Lake City that houses over 60,000 refugees and countless others, like myself, who have journeyed from distant places to proudly call it home.
Here's what I've witnessed firsthand: places unwavering faith in its team members, granting young talents the autonomy to make critical design decisions early in their careers in order to grow into future architects. They are taught to navigate the intricacies of the field while also staying true to their own identities. These team members are often actively engaged in discussing project particulars, integrating clients' aspirations into the project's foundation. By maintaining a focused portfolio, the team optimizes time for crafting prototypes and collaborating closely with stakeholders to solve challenges that can come about.
This approach aligns with MJSA's dedication to fostering a culture where quality work and lasting community impact are the ultimate rewards.
As we continue to witness their commitment to intentional architecture, we're reminded that in the heart of our vibrant city, small as it may be, lies a world of innovation, diversity, and boundless potential. With MJSA leading the way, we can eagerly anticipate a future where architectural excellence and community enhancement go hand in hand, making our city an even more remarkable place to call home.
Man, do I love our city and its people.