Sold
Small Loft | Big Style
346 Pierpont Ave, W209, Salt Lake City, 84101 / Warehouse District
View All Photos of This Listing

Sold
Small Loft | Big Style
346 Pierpont Ave, W209, Salt Lake City, 84101 / Warehouse District
View All Photos of This Listing
Small in stature, but large in attitude--it's kind of the perfect condo combo. Pierpont Lofts are some of our favorites in the city, given the convenient, downtown/warehouse district location and all...
Property Features
Style: Condo: Top Level
Year Built: 2001
Outdoor Lighting
Dishwasher: Built-In
Disposal
Range: Gas
Vaulted Ceilings
Construction: Brick
Cooling: Central Air: Electric
Flooring: Hardwood
Tile
Heating: Forced Air
Gas: Central
Landscaping: Full
Roof: Rubber (EPDM)
HOA: $83.00
For the buyer who's seeking an urban, compact, efficient place to call 'home'.
The exposed brick and super cute kitchen will make you want to stay home, but the surrounding city will be begging you to come out. From a cup of coffee at The Rose Establishment, to a bite at Pallet, or some Saturday veggie shopping at the Farmers Market, you'll love this combination of home and 'hood.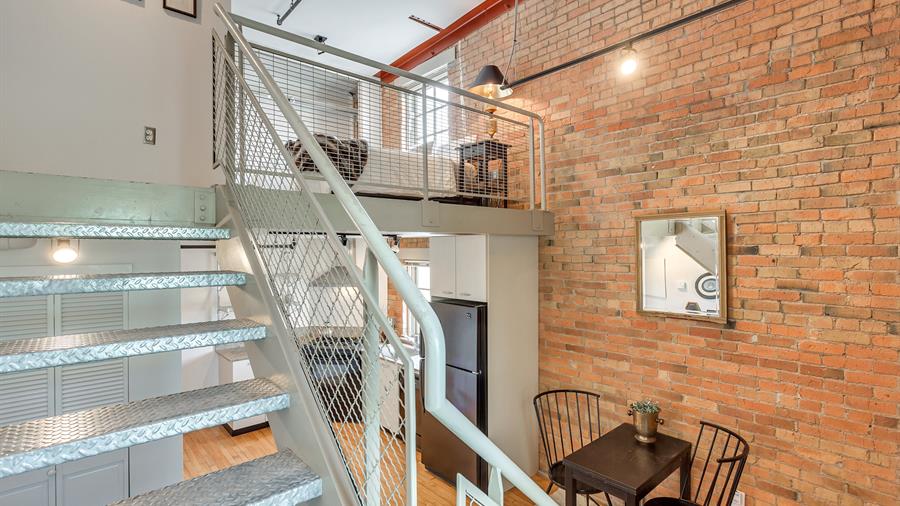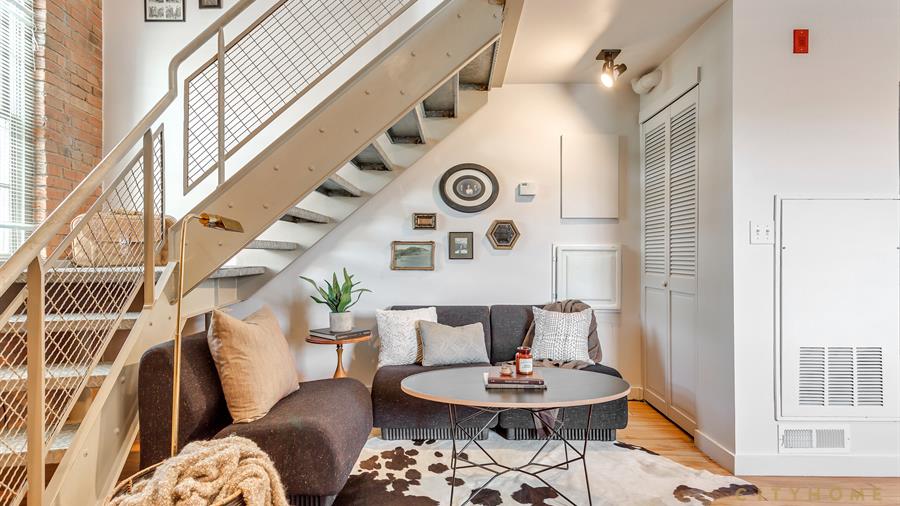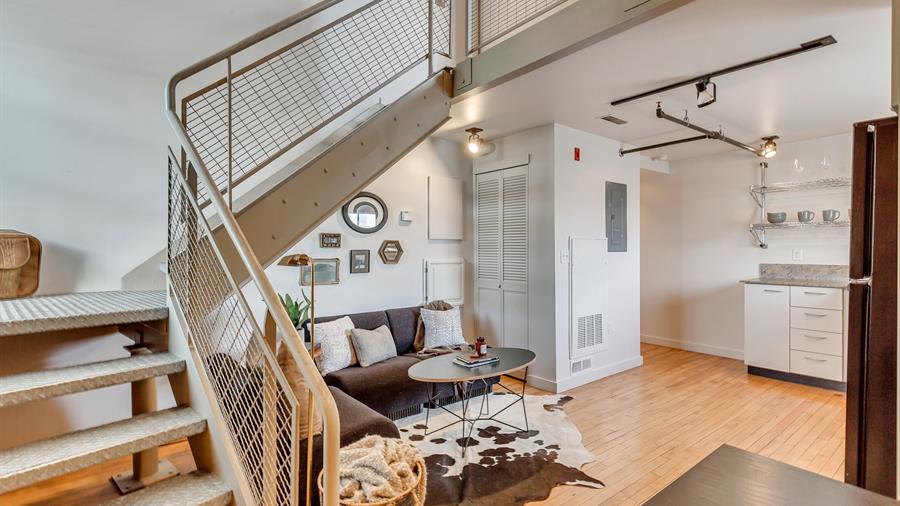 30
Seconds
That's how long it will take you to walk to Pallet, The Rose Est., Finca, or Pioneer Park. So. There's that.
Did we mention that this unit has laundry hook-ups? Because you'll happily be washing those filthy clothes aaalllll the live-long day. This place pretty much exemplifies city life, and you'd be well advised to jump on the opportunity.
Warehouse District
This neighborhood's Pretty Woman-style makeover (minus the pervy George Costanza) is due in large part to SLC's "Shop North Temple" campaign. The project was jump-started by the initial construction of the Airport TRAX line, and--if you ask us--these salty streets to the west have never looked better.
Warehouse District
Leigh Anne Bernal
Leigh Anne Bernal wields a good deal of no-nonsense know-how coupled with a healthy dose of humor and a keen eye for design—it's the perfect blend of business and pleasure, no matter your real estate needs. Leigh Anne has not only has invested in, renovated, and rehabbed countless properties from coast-to-coast, but she brings 20 years experience as a finance whiz-bang and a dozen more as a property consultant/broker to every COLLECTIVE client experience. A highly skilled negotiator who continually lands in a top-producer position, you'll find that she makes quick work of a seamless buying/selling process. Equal parts left- and right-brained, Leigh Anne's got you covered, whether your love language is a spreadsheet or a hug.
Also In the Area…

Sold

Sold

Sold
We need to talk.
It'll be fun. You've got questions, and we can't wait to answer them. Don't hold back--getting down to brass tacks is kind of our thing...
---
Done. That was probably an excellent question, and we're ready to help. Hang tight...someone at cityhomeCOLLECTIVE will get back to you in a flash.