Sold
Kensington Ave | Sweet Spot
770 E Kensington Ave, Salt Lake City, 84105 / Sugar House
View All Photos of This Listing

Sold
Kensington Ave | Sweet Spot
770 E Kensington Ave, Salt Lake City, 84105 / Sugar House
View All Photos of This Listing
If walkability and an open floor plan are high on your list of "must-haves," this Sugar House bungalow might well have you covered…
Inside, the kitchen and living spaces connect seamlessly together. Meanwhile, two window sun boxes offer the perfect spot to place beloved house plants or start an indoor herb garden.
A massive main suite with a walk-in closet and two additional bedrooms ensure that you will have plenty of space for housing guests, working from home, and more.
A custom-welded stair railing is one of the aesthetic stars of the show, while the updated roof, furnace, and AC unit ensure that your bases are covered, practically speaking.

The wonderful yard is perfect for both hosting and solo-lounging. Plus, the detached two-car garage provides plenty of storage for all manner of gear.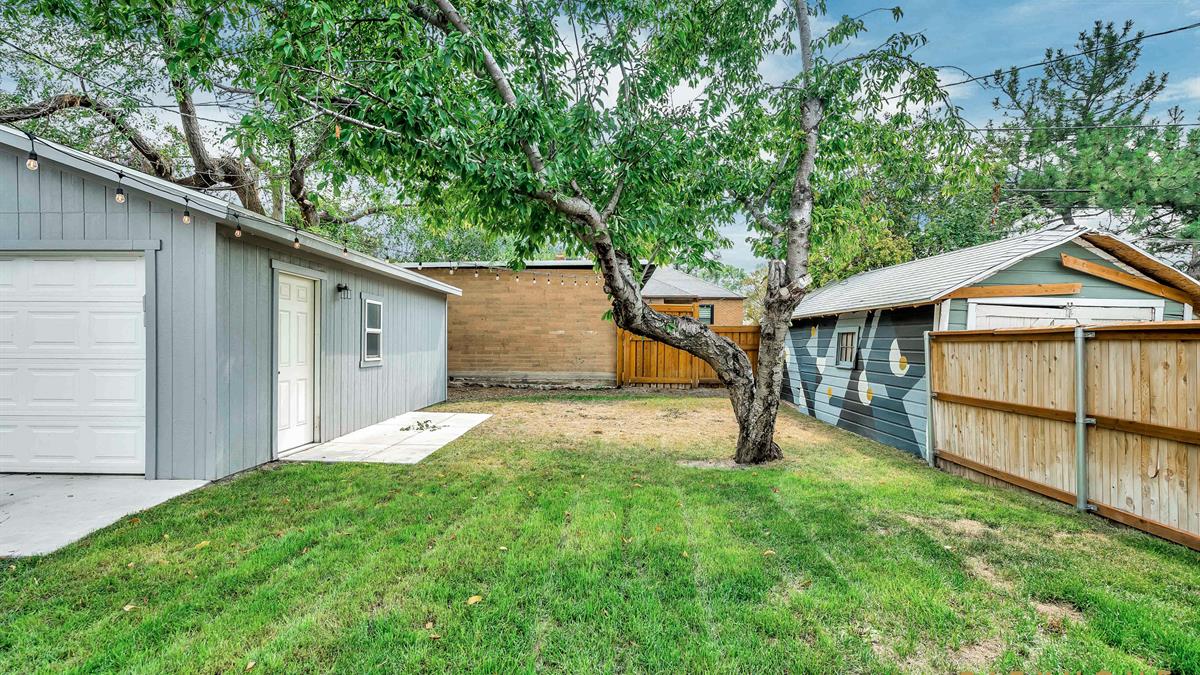 Better yet, breakfast at Finn's Cafe, lunch at Hub & Spoke, coffee at Red Moose, pup playtime at Herman Franks Dog Park, and plenty more are just a quick jaunt away.
Home and neighborhood are rarely so harmonious.
Sugar House
This south side SLC staple is sweet as simple syrup and revving up to make a mean comeback. The older homes and walkable neighborhoods of Sugar House are a veritable melting pot of Utah peeps from every walk of life. Yes, this spot's got more diversity than Lady Liberty could shake a jolly green fist at.
Sugar House
Leigh Anne Bernal
Leigh Anne Bernal wields a good deal of no-nonsense know-how coupled with a healthy dose of humor and a keen eye for design—it's the perfect blend of business and pleasure, no matter your real estate needs. Leigh Anne has not only has invested in, renovated, and rehabbed countless properties from coast-to-coast, but she brings 20 years experience as a finance whiz-bang and a dozen more as a property consultant/broker to every COLLECTIVE client experience. A highly skilled negotiator who continually lands in a top-producer position, you'll find that she makes quick work of a seamless buying/selling process. Equal parts left- and right-brained, Leigh Anne's got you covered, whether your love language is a spreadsheet or a hug.
Also In the Area…

Sold

Sold

Sold
We need to talk.
It'll be fun. You've got questions, and we can't wait to answer them. Don't hold back--getting down to brass tacks is kind of our thing...
---
Done. That was probably an excellent question, and we're ready to help. Hang tight...someone at cityhomeCOLLECTIVE will get back to you in a flash.