Sold
H Street | Avenues American Foursquare
73 H Street, Salt Lake City, 84103 / The Avenues
View All Photos of This Listing

Sold
H Street | Avenues American Foursquare
73 H Street, Salt Lake City, 84103 / The Avenues
View All Photos of This Listing
Perched perfectly in The Avenues, this American Foursquare home is the epitome of indoor-outdoor living done right. With modern updates, an open layout and historic charm, this beautiful home is checking all of our boxes...
Property Features
Exterior: Patio: Covered; Sliding Glass Doors
Floor Coverings: Carpet; Hardwood; Tile
Basement: (75% finished) Partial
Window Coverings: Draperies; Shades
Floor Coverings: Carpet; Hardwood; Tile
Roof: Asphalt Shingles
Smart Thermostat(s)
Trampoline
Utilities: Gas: Connected; Power: Connected; Sewer: Connected; Water: Connected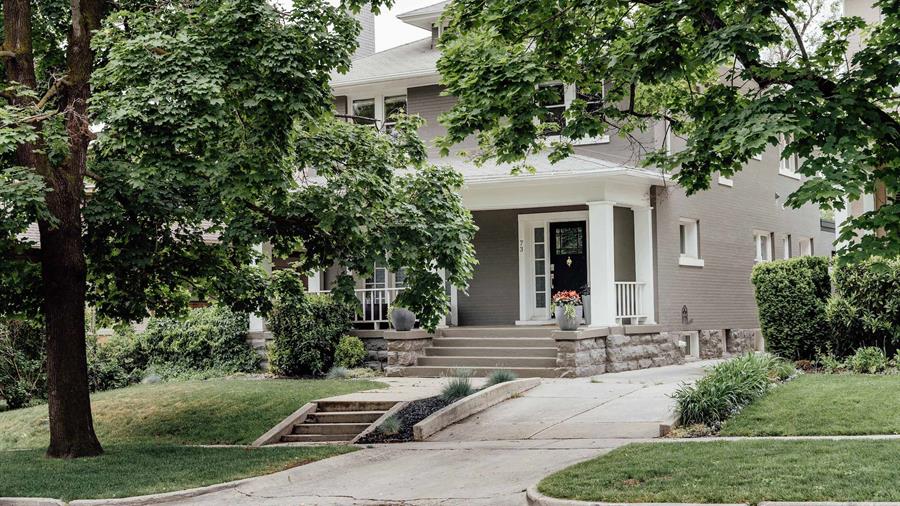 It's not only because we office out of the Avenues that we love this neighborhood.
There is its location to our city's fab eateries (though being walking distance from Gourmandise does nothing for our waistlines), but it also, and perhaps moreso, the variety of homes clustered so closely together up and down these streets. Where else can one find such an eclectic assortment of Queen Annes, Tudors, Spanish Colonial Revivals and Art Modernes? Take for example this proud American Foursquare. Built in 1907, the residence exemplifies the style of architecture: two stories, rectangular footprint and a front porch that runs the full length of the house. The curb appeal of this veranda is about as good as they come.
The interior has been recently renovated while maintaining the charm and character of the original work. The living room, dining and kitchen flow effortlessly from one to the other.
Past the kitchen leads you to an enclosed patio complete with fireplace and a wall of stacked glass panels.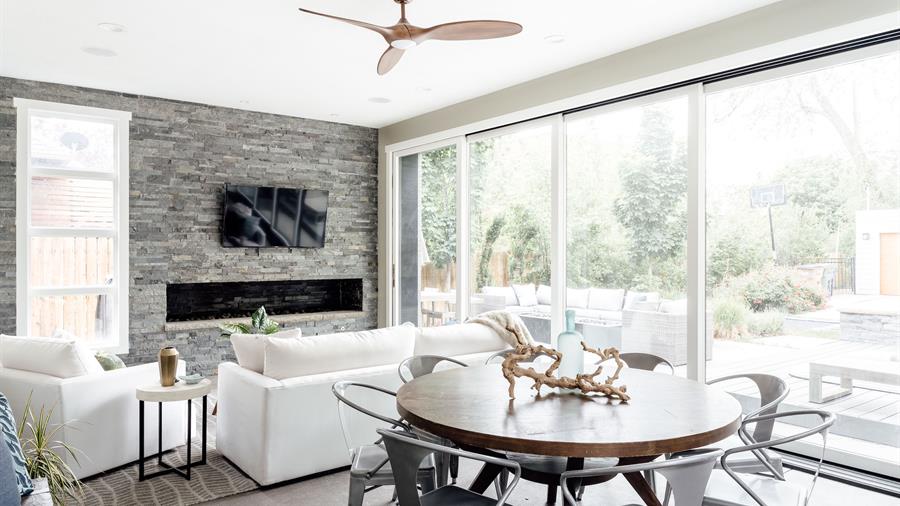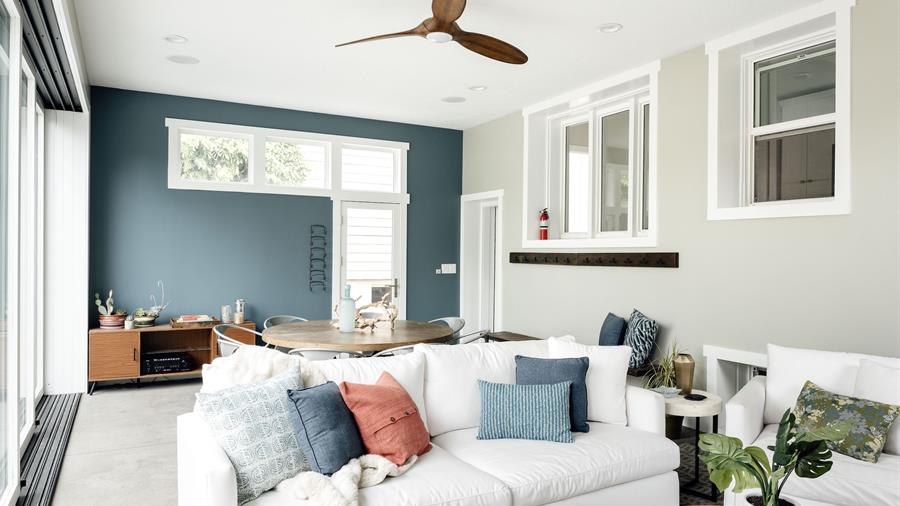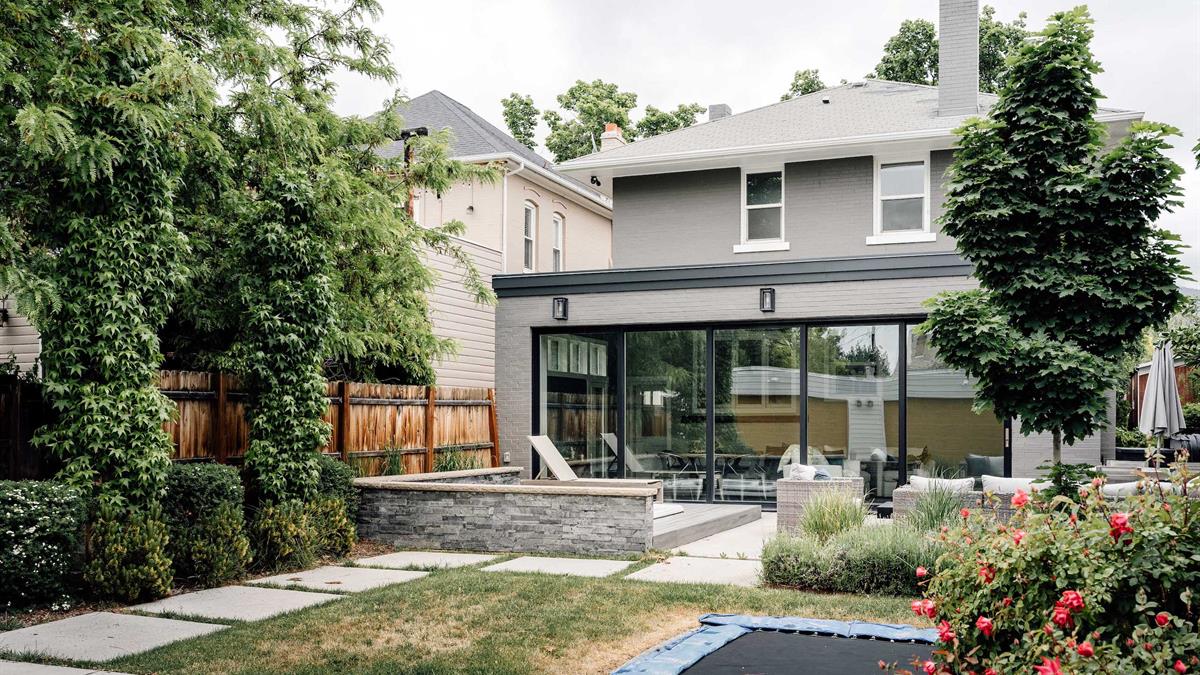 There are four bedrooms and four bathrooms in this home. The owner's suite is located on the second level, and it is spacious. Two other bedrooms, a bath and laundry complete the upstairs. In the lower level, you'll find the fourth bedroom and adjoining bathroom along with a casual, cozy family room. This is the quintessential, turn of the century home, roomy, solidly built and fully modernized.
And it's ready for someone new to call it home.
The Avenues
As Salt Lake's first actual neighborhood, the Aves is packed with as much history as an Antiques Roadshow marathon. Streets A through U feature homes from Victorians to remodels and been-fixed-uppers, and the equal parts spooky and captivating Salt Lake City Cemetery rests eternally on 2nd.
The Avenues
Brian Tripoli
Brian Tripoli is trust and integrity exemplified. With close to twenty years of real estate savoir-faire under his belt, this resolute consultant has got somewhat of a vantage at our COLLECTIVE, and Brian has established himself as an adept and trustworthy agent for high-end property sales all over the valley. A keen believer in the importance of listening, his knack for connecting with folks from all walks of life is uncanny, to be sure. Brian's client-focused approach and old-fashioned real-estate pluck lend themselves quite nicely to a thorough and efficient home buying/selling process. All told, an agent with a meritable chunk of experience and the patient persistence to see your transaction to perfect end.
Meet Brian
Also In the Area…

Sold

Price Reduced

Sold
We need to talk.
It'll be fun. You've got questions, and we can't wait to answer them. Don't hold back--getting down to brass tacks is kind of our thing...
---
Done. That was probably an excellent question, and we're ready to help. Hang tight...someone at cityhomeCOLLECTIVE will get back to you in a flash.