Sold
Modern on Milton | Sweet, Indeed
418 E Milton Ave, Salt Lake City, 84115 / Liberty Wells
View All Photos of This Listing

Sold
Modern on Milton | Sweet, Indeed
418 E Milton Ave, Salt Lake City, 84115 / Liberty Wells
View All Photos of This Listing
Built this year and tucked into an ideal spot just off of 1700 South, we think you'll find that this modern marvel is just the clean-lined, perfectly appointed home you've been waiting to find...
Property Features
Style: Stories: 2
Year Built: 2020
Bath: Master
Closet: Walk-In
Dishwasher Built-In
Great Room
Range/Oven: Built-In
Electric Dryer Hookup
Sewer: Connected
Construction: Cedar
Stucco
Cement Siding
Cooling: Central Air
Flooring: Carpet
Hardwood
Laminate
Tile
Heating: Gas: Central
Sprinkler: Auto-Full
Roof: Pitched
Pvc
Membrane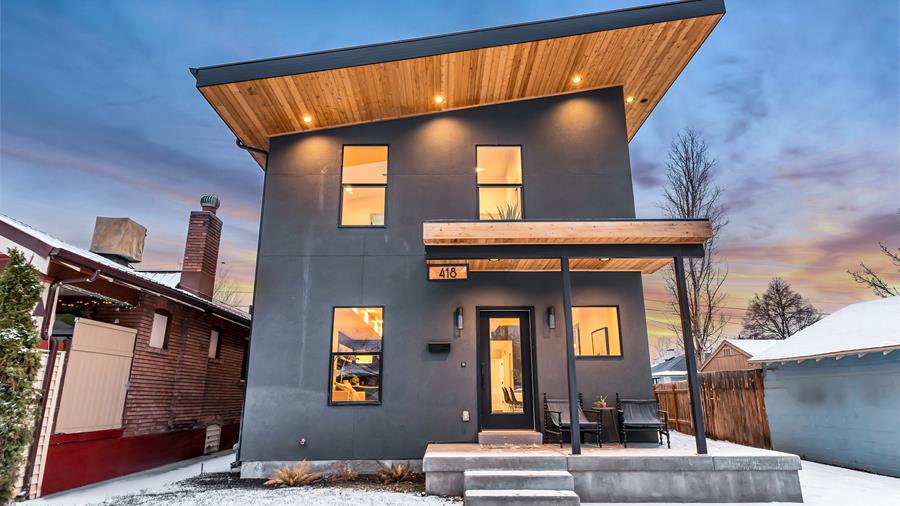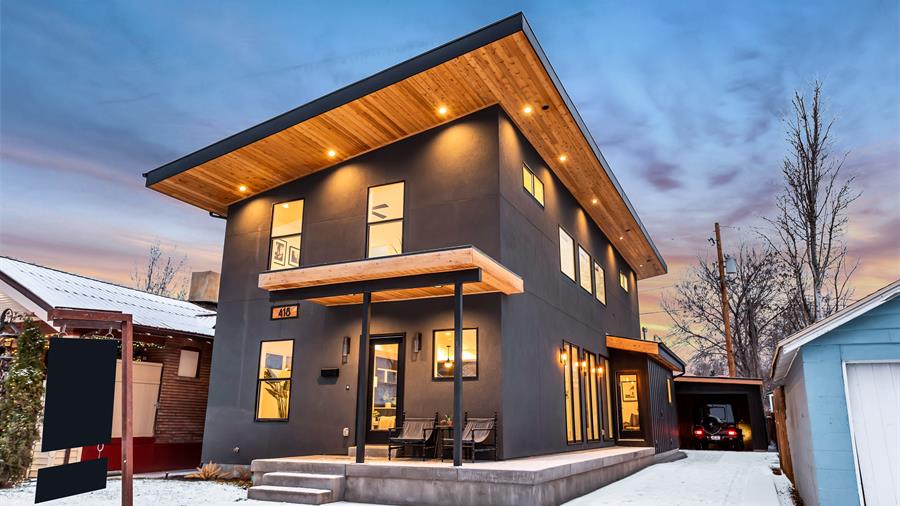 A clean, dark grey exterior with cedar accents and the perfect wrap-around porch are a welcome start (and the ideal spot for a cup of coffee on a fall morning).
Inside, the expansive great room has a comfortable, breezy vibe and a plethora of natural light. An amalgam of white walls and bold design elements, the modern details are punctuated with warm wood tones, thoughtfully chosen lighting, and a few well-placed windows.
The dining space--just adjacent to some massive windows and a black, geometric molded wall that extends to the second floor--is well-lit, to say the least, and all but made for mealtime.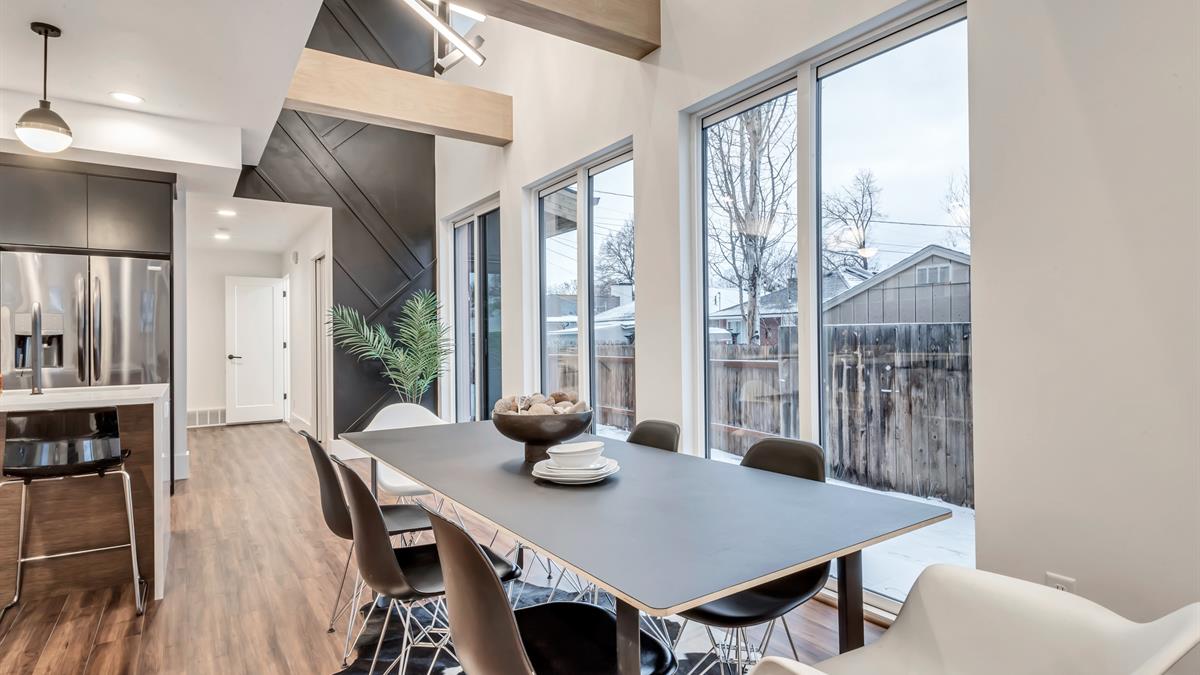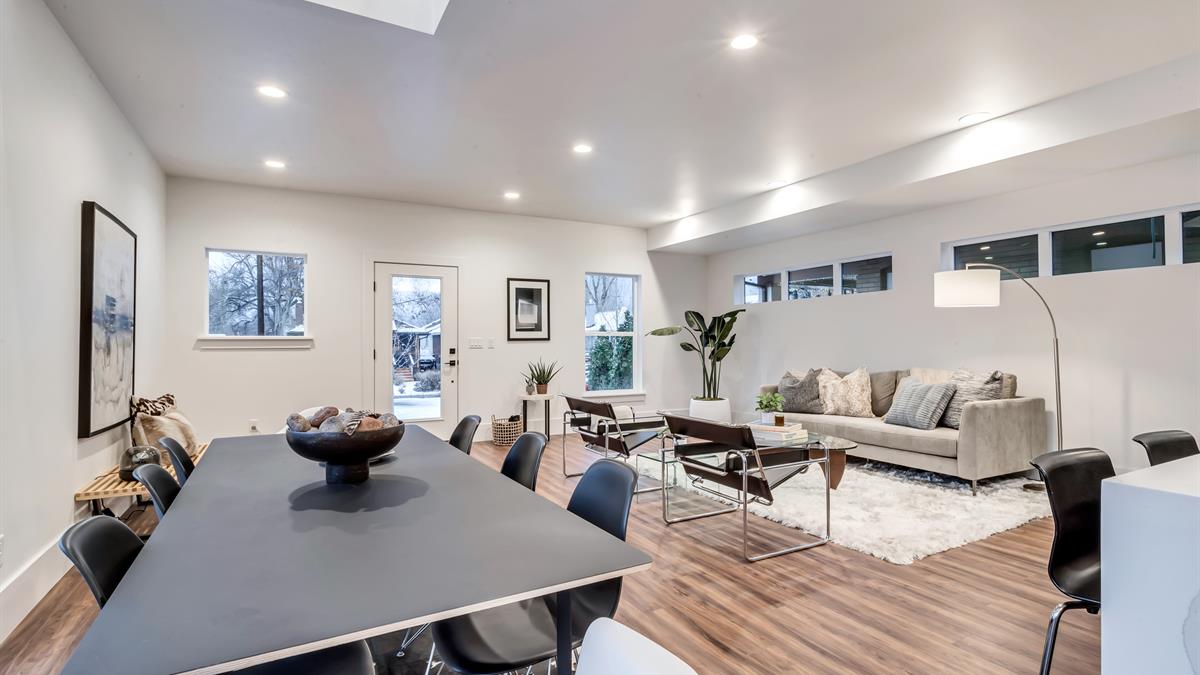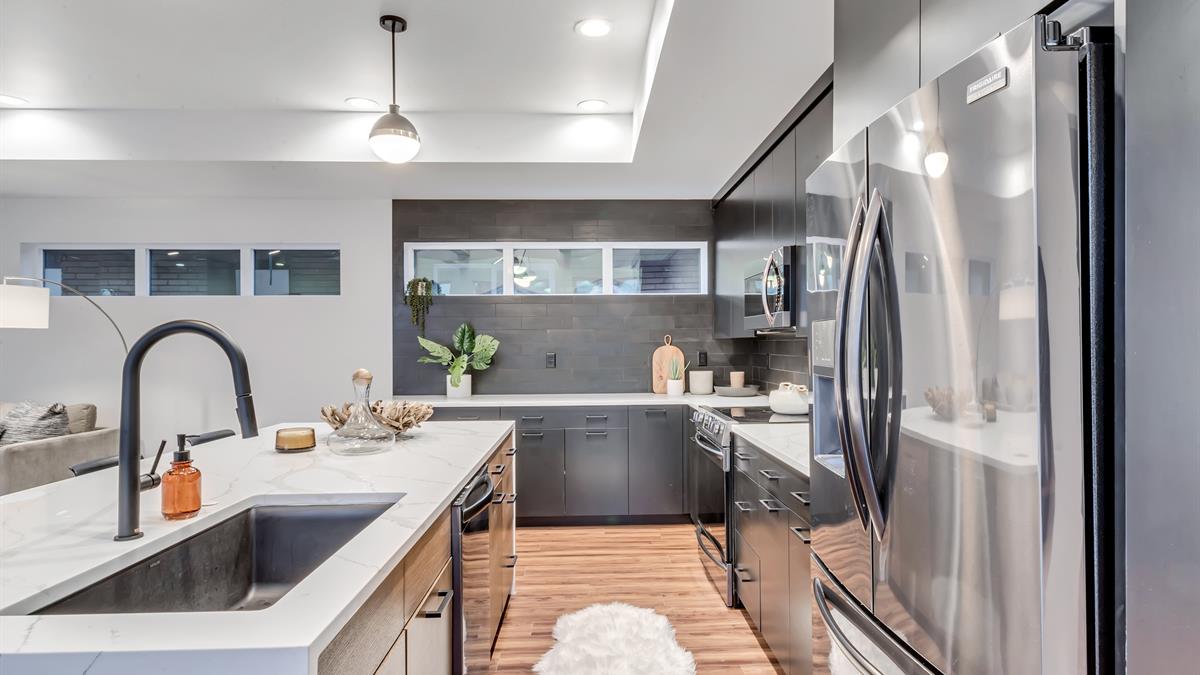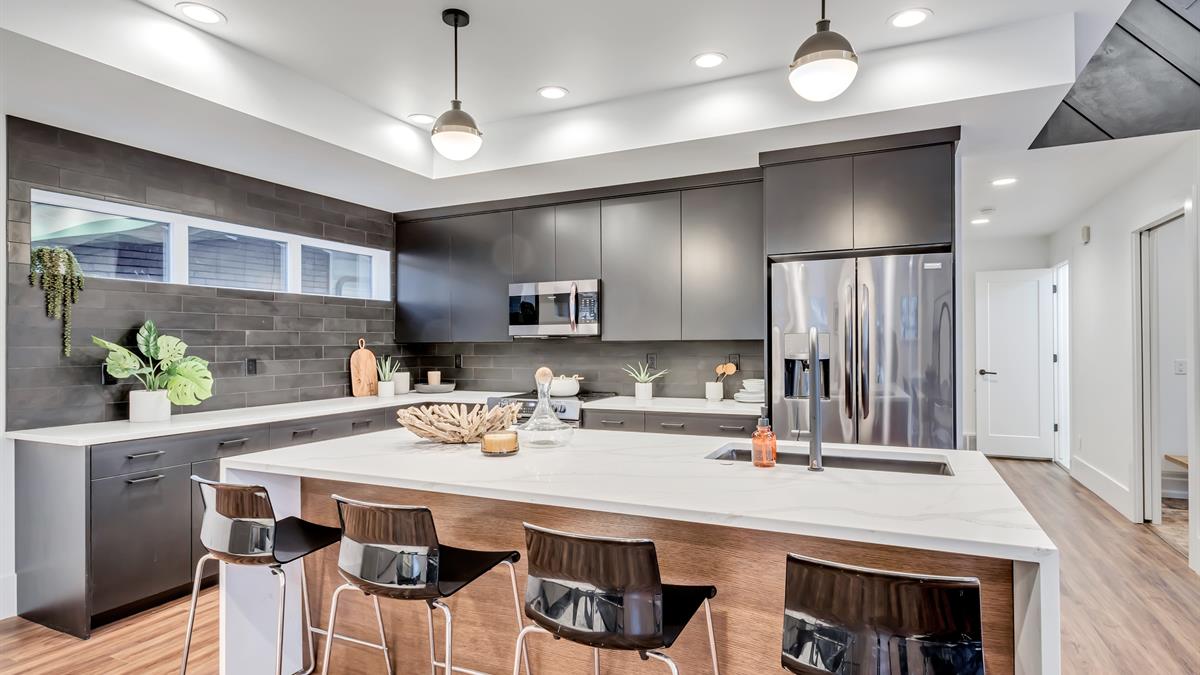 With black cupboards and backsplash, crisp white countertops (with plenty of work space), and gunmetal grey appliances, the fittingly modern kitchen here is as stunning as it is functional. The open-air hallway upstairs boasts a glass railing and some Oquirrh views to the west--and we're suckers for a space built with an intentional connection to the world outside.
Every bathroom in the home boasts fixtures and design choices that manage to land on a look that is equal parts clean, calm, and perfectly modern.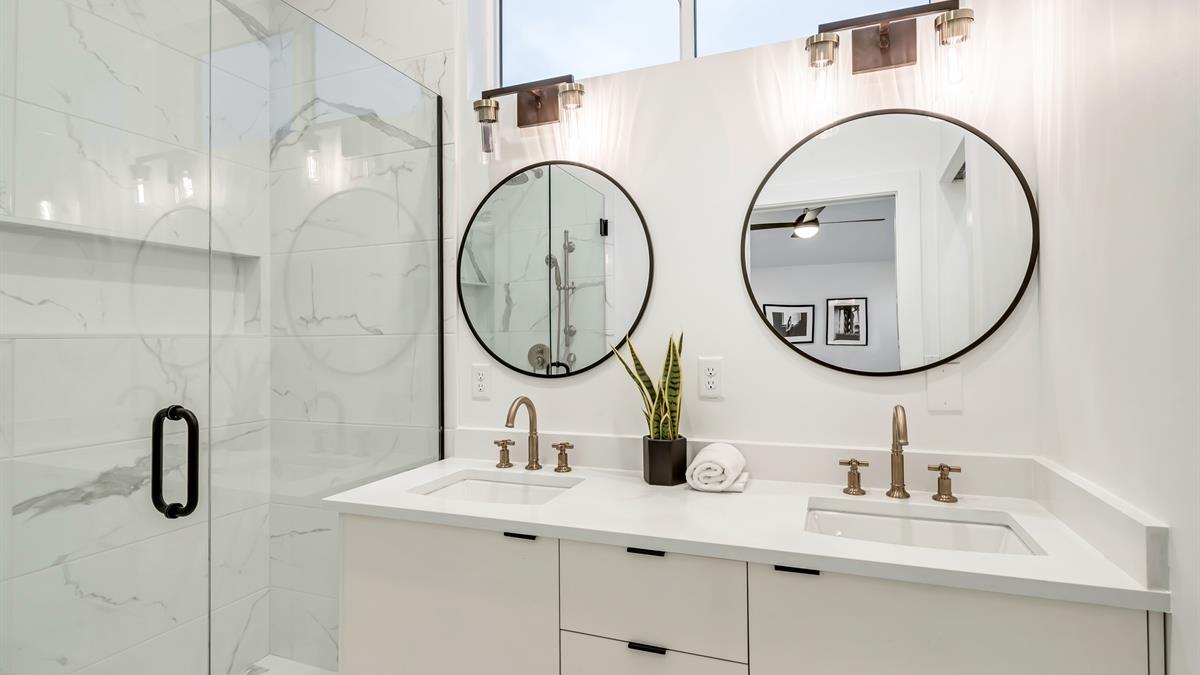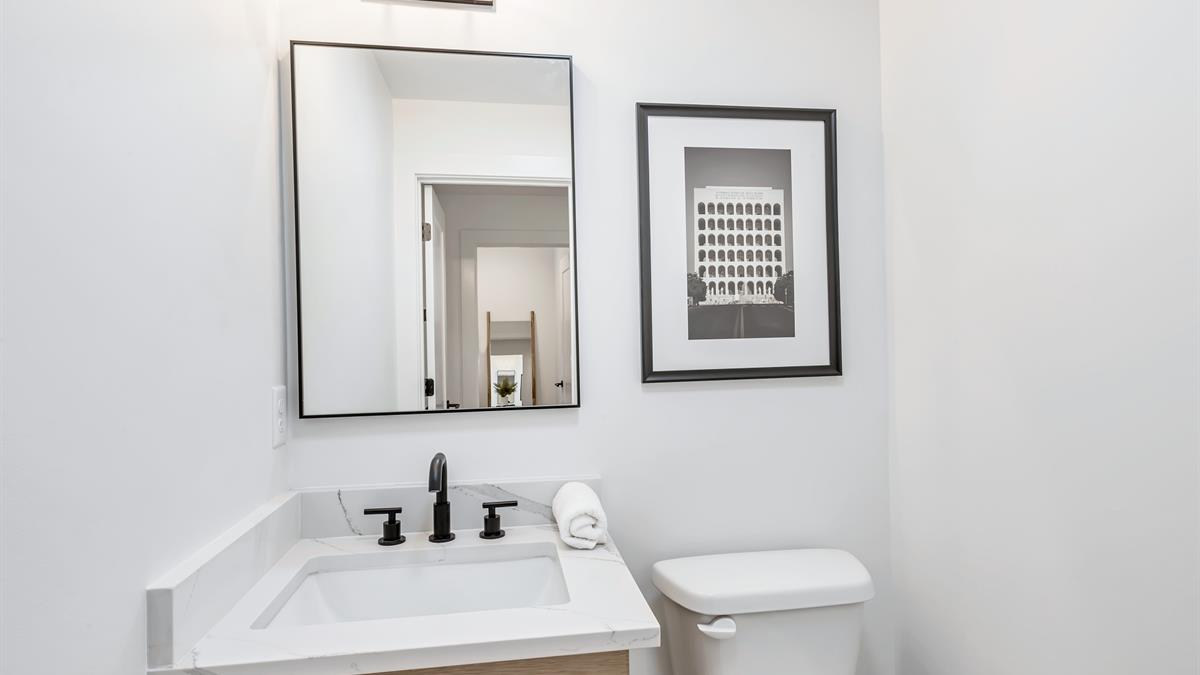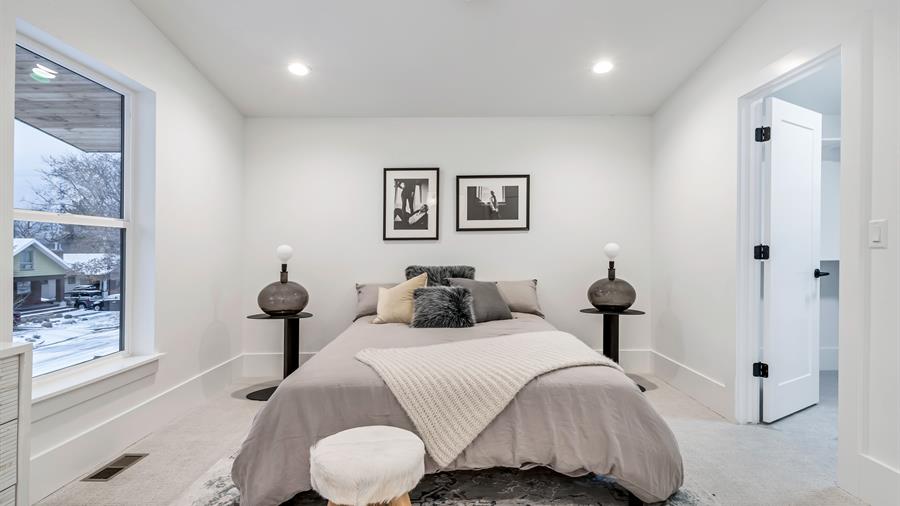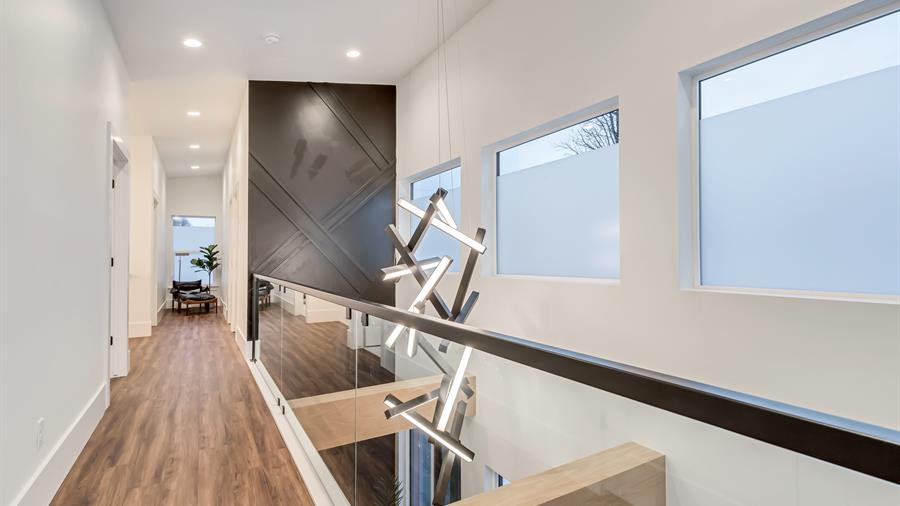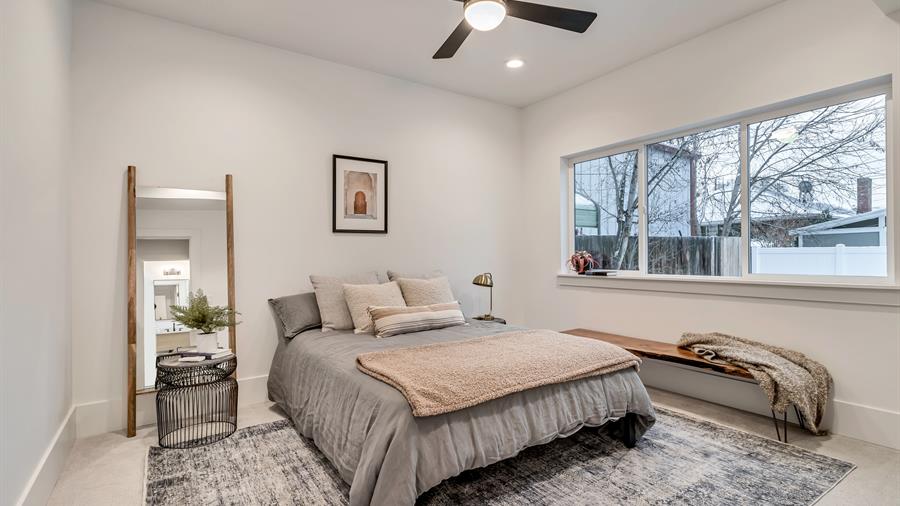 The private back yard is the perfect size, no matter your needs, be it a cozy picnic on the grass or a good workout. Perhaps even better, you'll likely want to get out--the neighborhood is warm and walkable, and you're nice and close to both Alchemy Coffee and Red Kiln pottery, should creativity strike. Oh, and since it's just a few blocks from Liberty Park, a good jog, roller skating session, or bike ride are always well within reach.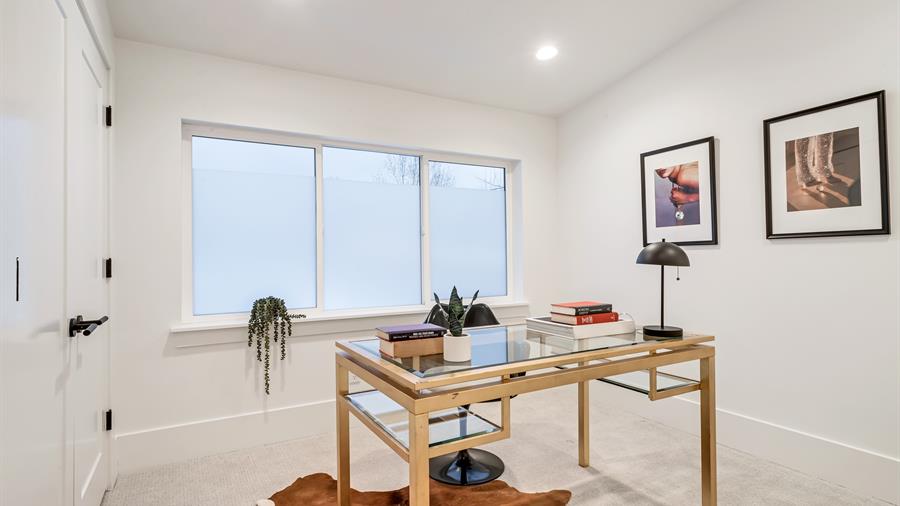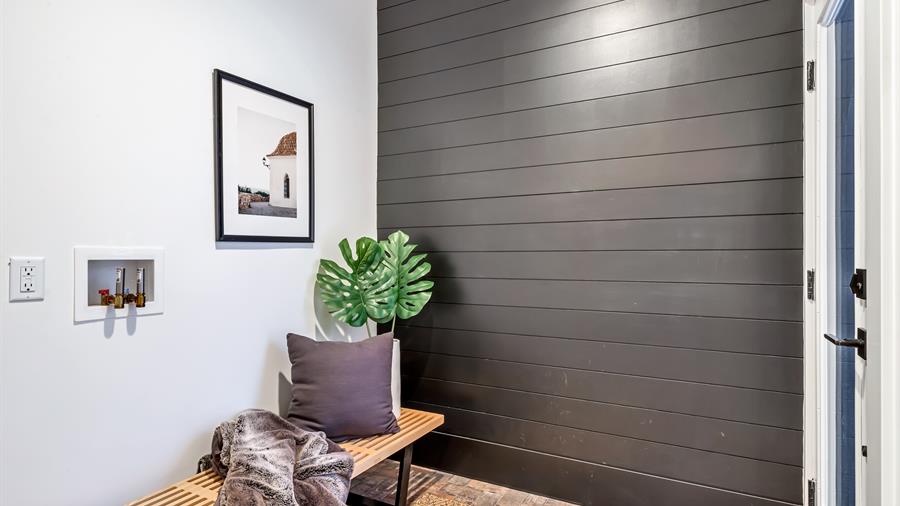 Downstairs is a blank canvas (and already plumbed for an additional bathroom)--the perfect opportunity for the new occupants to create whatever they can imagine. Furthermore, this spot's current owners have made an effort to ensure things here are as functional as can be. Most recently, a 1-car garage was constructed and high-end privacy window treatments were installed throughout the second story.
"Home" for the holidays, indeed.
Liberty Wells
We represent buyers and sellers all over this square(ish) state, from Odgen to Park City, St. George to Capitol Reef. Your neighborhood/city may not be on our map just yet, but rest assured, we see you. And we're happy to help no matter which spot on the plat you call "home".
See All Neighborhoods
Jewel Maxfield
Jewel Maxfield is a lifer in our state, and a dedicated lover of its innumerable fine points. This force of actuation wields a resume colorful as the veritable rainbow, and thanks either to the power of irony or a self-fulfilling prophesy, Jewel is a graduate of the Gemological Institute of America. A multi-faceted career in jewelry (see that?) logically followed, and we're led assume it was her obsession with all that glitters that brought her to our COLLECTIVE, where she's proven to be a vital member of the mob. A polished agent and a flawless process...you're set to land squarely in a gem of a home.
Also In the Area…

Sold

Sold

Sold
We need to talk.
It'll be fun. You've got questions, and we can't wait to answer them. Don't hold back--getting down to brass tacks is kind of our thing...
---
Done. That was probably an excellent question, and we're ready to help. Hang tight...someone at cityhomeCOLLECTIVE will get back to you in a flash.