Sold
Westgate | Don't Wait
328 W 200 S #107, Salt Lake City, 84101 / Downtown
View All Photos of This Listing
Sold
Westgate | Don't Wait
328 W 200 S #107, Salt Lake City, 84101 / Downtown
View All Photos of This Listing
Downtown dwellers, listen up: we've got a first-floor loft that just might be your next spot. You won't find many like this in the Westgate Lofts building, so our recommendation is that you come take a peek for yourself…
Property Features
Style: Condo: Main Level
Year Built: 1910
Secured Building
Secured Parking
Sliding Glass Doors
Patio: Open
Alarm: Fire
Dishwasher: Built-In
Disposal
Oven: Wall
Range: Countertop
Range: Gas
Granite Countertops
Construction: Brick
Concrete/Glass
Cooling: Geothermal
Flooring: Concrete
Heating: Geothermal
Roof: Rubber (EPDM)
Parking: Attached
Built-In
Heated
Opener
HOA: $258.00
Carefully treated with modern updates, from bedroom to bathroom and everything between.
This one-bedroom is a good fit for everyone, from investors to full-time live-ins. You'd be hard-pressed to find a corner of the space that hasn't been groomed in some regard. Vast, exposed ceilings lend a wide-open feel, and the bathroom's been remodeled and designed to perfection. Plus, there's plenty of storage here for those with outdoor inclinations (or just a lot of stuff).
New cabinets in the kitchen, so you're looking squarely at plenty of cupboard space AND a long "shelf" life. Get it? Now we're cookin'. And unlike most of the spaces in this historic spot, this unit's got a patio that's fully-dressed in BBQ and sunshine vibes. Lemonade, anyone?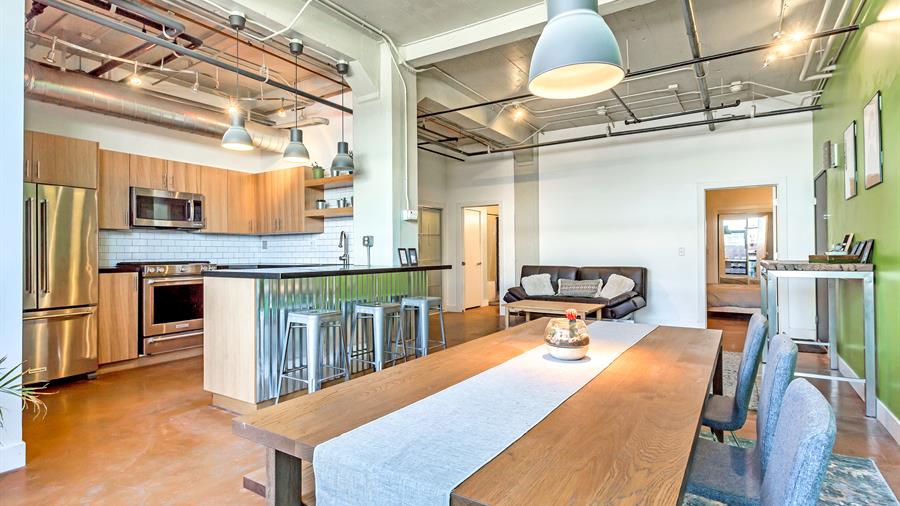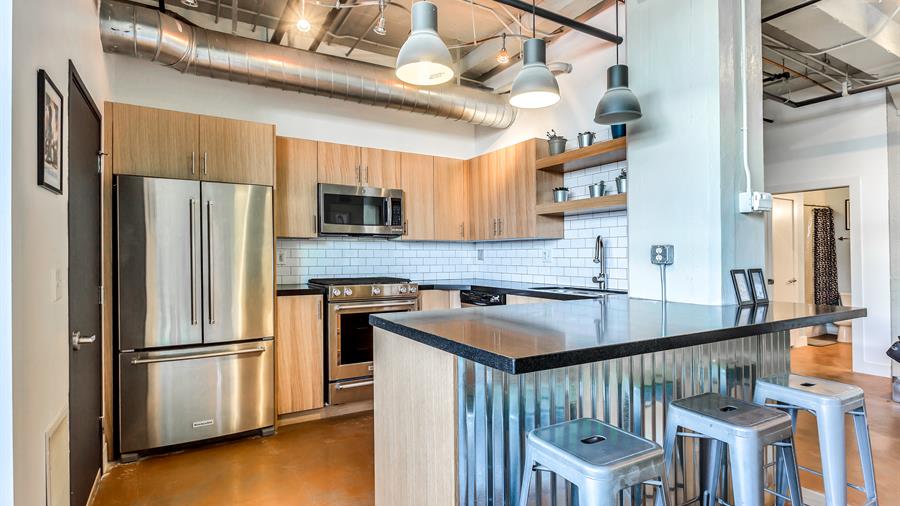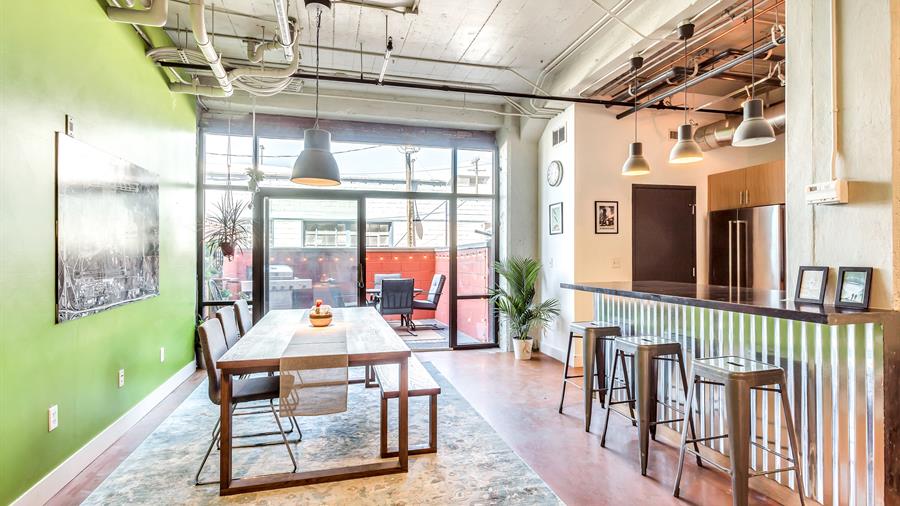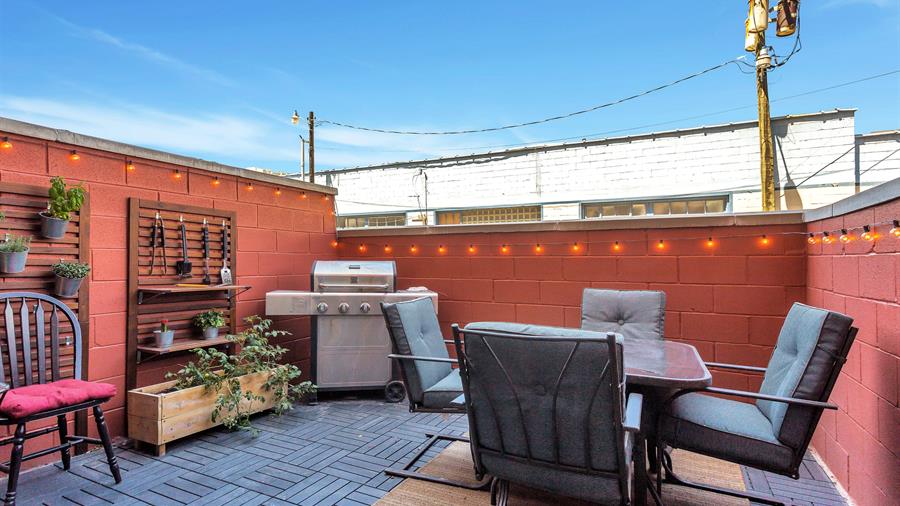 Good thing for that covered parking space, because you'll likely want to park the car and walk as often as you're able. Say, straight out the front door for a meal at Finca or a drink at Pallet? Maybe some coffee at The Rose Establishment, fresh veggies from the Farmer's Market, or a good workout at Rebel House. It's all a stone's throw away.
It's the perfect blend of modern living and community access. You're welcome. And welcome home.
Downtown
If you haven't noticed the fantastic, Mickey Rourke-sized facelift that Downtown SLC has received over the last few years (thanks to the Downtown Alliance), where you been? Along with the relatively-new City Creek Center are oldies-but-goodies like Antoinette's Antiques and the mid-mod furniture of the Green Ant.
Downtown
Alexander Muzio
Alexander Muzio is a SLC transplant born on the Golden Gate coast of California. Eye contact and honest conversation rank among the highest assets in this agent's mind, and as such, he's a practitioner of old-fashioned "face time" whenever possible. Prior to earning his real estate license, Alexander suited and sold at none other than Nordstrom, Inc., thereby solidifying his belief that good service is always the best fit, no matter how shiny the oxfords. A graduate from the University of Utah, he studied the intricacies of impeccable design and communication...skills we think will lend themselves quite agreeably to the ups and downs of the real-estate world. A nearly-obsessive organizer, Alexander knows well that a structured process and open dialogue will always land on first-class results.
Meet Alexander
Also In the Area…

Sold

Sold

Sold
We need to talk.
It'll be fun. You've got questions, and we can't wait to answer them. Don't hold back--getting down to brass tacks is kind of our thing...
---
Done. That was probably an excellent question, and we're ready to help. Hang tight...someone at cityhomeCOLLECTIVE will get back to you in a flash.