It's finally here. The much anticipated and only slightly delayed by a pandemic, arrival of outdoor and action sports retailer evo has opened its doors to Salt Lake City, and the enormity of the project left us gawking (and drooling).
Think hotel. Think skatepark. Think bouldering gym. Think creative workspace. Think rooftop bar. Think art gallery. Oh, my.
It's difficult to imagine making that all work, but, with the help of local architect firm Lloyd Architects and Seattle-based developer Lake Union Partners, evo has transformed what was once a clutch of hundred year old warehouses in the granary district into something truly breathtaking.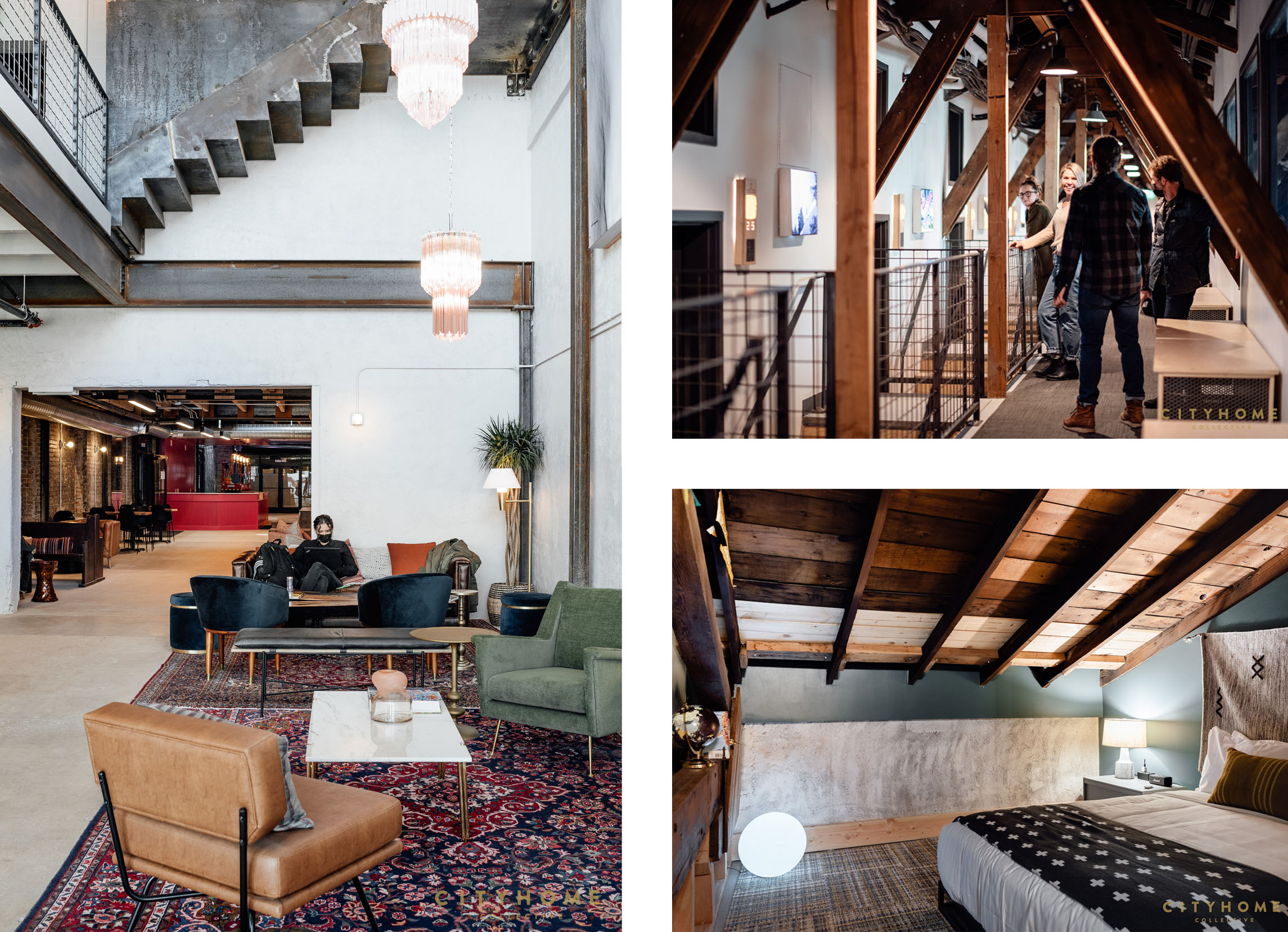 The granary district, one of Salt Lake's oldest neighborhoods, has for years been the beating heart of manufacturing, processing and storage of goods. It's a gritty cut of earth, scarred by rail lines and dotted with silos, but it's been going through a bit of a renaissance these past few years. Passionate visionaries have doubled down on an area perhaps otherwise overlooked by developers with lesser cajones. Folks like Missy Greis, owner of Publik, and Tami Steggell, Ruby Snap's proprietor, have helped usher in a wave of creativity and gastronomy with their commitment to supporting local that has paved the way for a project of this magnitude.
From a design standpoint, the five disconnected warehouses posed challenges to evo's vision for the campus being a hub for outdoor enthusiasts.
Says evo founder and CEO Bryce Phillips, "Our vision was to create a place for the community, bringing ethos-driven business together along with customers that share our passion for the outdoors and all of the cultural elements that surround the lifestyle." Lloyd Architects solved the issue by running a communal core through the middle of each warehouse and thereby connecting them. The concrete, masonry and timber buildings required full seismic retrofitting as well as integrating a new structural mezzanine. Now, the complex is a piece of rugged beauty, a composition of reused brick and exposed timbers combined with tempered glass and gorgeous artwork from local artists.
Tommy Trause, evo's head of store development and hospitality, told us that doing everything possible to preserve and celebrate these historic buildings had always been top of mind. "Campus aims to be the intersection of outdoor recreation, fashion, art, culture, music," he said and from the crowds who gathered at campus' recent open house, we'd say they've hit the mark and then some.
Granary Campus | 660 South 400 West Salt Lake City, UT 84101