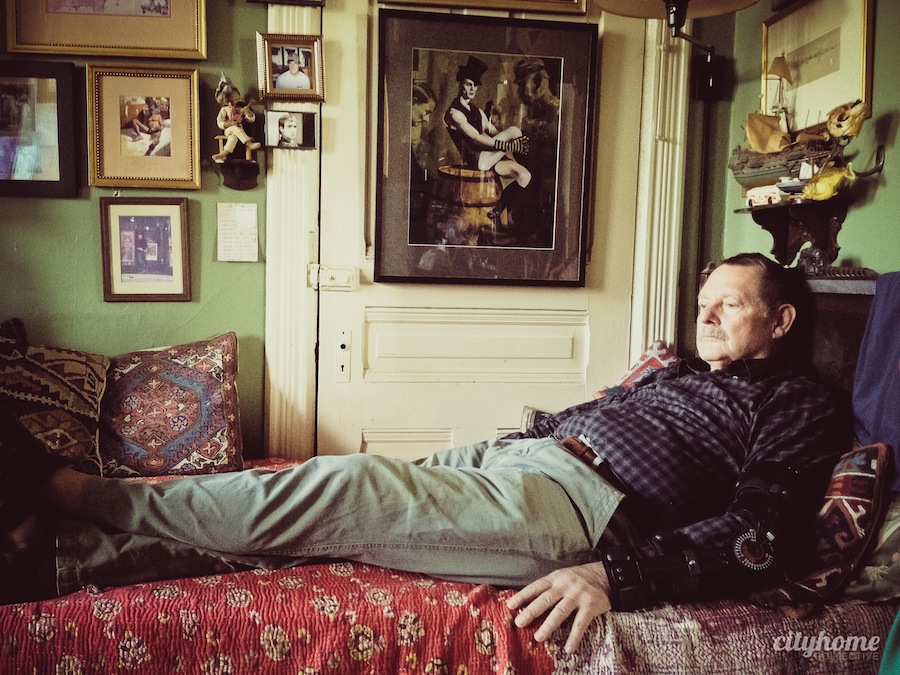 Randall Lake is a respected local. A dedicated artist at the very minimum, Randall has been in a studio at the Guthrie Building for 40 years. It's a good possibility that neither of us knew what to expect of our sit-down. We COLLECTIVELY meet creatives daily, but it's affably different when the person in the opposite chair has both the talent and life experience that Randall has. I was immediately quieted by his stories, and at times, altogether silenced by the man. Our chat shed much light on him, his character, the Salt Lake art scene and well...getting through it.
I'm fascinated by you and your story. What gets a person from Paris to Salt Lake City? And what keeps them here? From 1970 to 1973, I was teaching English at the University of Paris. One of my colleagues at the Sorbonne was on a full bright from the University of Utah -- he told me that if I wanted to learn classical portraiture, I should study with Alvin Gittins at the U. That's what brought me here. I'm a Californian, but that state is far too expensive. Here, I can afford a studio downtown, a house near town, and a country house.
So Alvin [Gittins] was your mentor. Can you remember the best and worst things he ever said to you? Best: he told me I can draw as well as Chardin. Worst: prior to getting into the graduate program in fine arts, he said, "you're old, you're stiff, and you just don't have it."
How did he influence your career? He taught me the skills that are earning me a living.
Aside from your mentor and schooling, is there a single event or time in your life that you think shaped you as an artist? I went to Paris as an English major, and applied to the American Center for Students & Artists for a studio grant at the Cite Internationale des Arts. To my stupefaction, I was awarded a studio for a year. I thought, "if I can qualify for this scholarship, I'm going to be a painter." I've never looked back.
You have a few paintings in your studio that clearly have something to say. Is there something you intended their viewers to perceive? One of the things that inspires my art is activism: the AIDS epidemic, gay suicide, the idiotic advice of the religious, Prop 8, the vacuity of heterosexual marriage for gays, etc. Manet said, "one must be of one's time and paint what one sees."
I think that many young artists would see you as an inspiration. You've made a living doing what you love [portrait painting]...for your entire life. What advice would you give those in the world moving toward their creative bliss? When you launch yourself into the world of art, you are too stupid to know the odds against your becoming successful. That is a good thing. Don't worry about establishing a style of your own right off the bat; it will likely come later. Much of it is luck, perseverance, trial-and-error, and an inexhaustible capacity for work. It is a mystery full of false starts, failure, intermittent success...dizzying success sometimes.