You won't find us patronizing the gluttony that is Black Friday this year. COLLECTIVELY, we're not into camping outside big-box stores, nor are we exhilarated by the idea of a stampede at the entrance of Kohl's. But we do love the shopping and the wrapping and the giving of the gifts. So, in an effort to do what we love and avoid what we don't, we'll be doing all we can to support those local businesses that deserve some non-Black-Friday love. We're with the Local First folks on this -- Shift Your Spending and give a much-needed boost to the local economy.
We've featured a few of the shops below already, but that's neither here nor there; we just want to point you in the right direction. If you're in the market for some super sick, ultra cozy tops, you need only click here to see our COLLECTIVE threads. Or, you can scroll down, down, down to get some other solid, Salt-Lake-City-born ideas for your gift list. We've all joined in on the effort, and our opinions are varied. Forget Friday. Shop local.
Cody's Picks: Beacon Audio + cityhomeCOLLECTIVE
We're always trying to up our game, trying to make things better. We sell homes, and we like to create the perfect mood in each property for open houses and events. To that end, we've talked with Beacon about creating some dope speakers that could be customized for clients and keep homes dialed to the perfect mood setting. Compact speakers with heavy sound that are also easy on the eyes. We're stoked on any local gang [like Beacon…blog coming very soon] that's up to the good stuff that these guys are.
Oh, and if you're looking to buy, sell, or design a space, you should use a local brokerage. Plenty of peeps go with the big, branded national/international groups out there simply because they've heard the names. But guess who's local? Us. We are. Come here!
Beacon Audio | 623 S State St, #A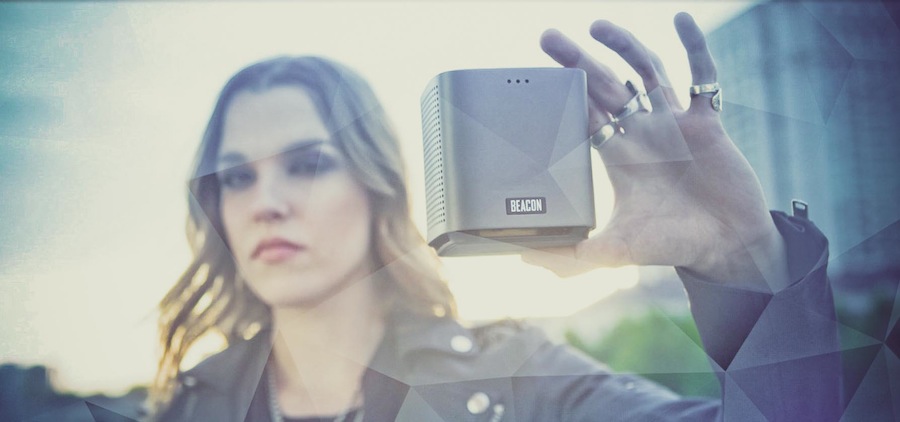 Amy's Pick: The Stockist [by Fresh]
The Stockist is currently outfitting my entire person, and if they ever go out of business, I'll wither away -- a sad, middle-aged woman -- in the nude.
Helen, Ian, and all their fine duds are located in the 9th & 9th intersection of many joys, where you can also get shoes from Zuriick, movie passes to The Tower Theater, or a gay pride flag and matching sex toy from Cahoots. Something for everyone.
"Merry Christmas, Merry Christmas, Merry Christmas, Kiss My Ass, Kiss His Ass, Kiss Your Ass, Happy Hanukkah." - C.W. Griswold
The Stockist | 870 E 900 S | 801.532.3458
Stacey Jo's Pick: Big Cartel
I get it -- there's much to be desired in skipping the whole holiday shopping hustle-and-bustle by cruising goods on Amazon [psh…sooo not local] from your couch. Good news for you: my pick lets you do that and keep it local. Big Cartel is a local business that supports online store fronts for small businesses and artists world wide. "World wide" isn't so local, I realize, but there are plenty of artists and small business in Utah that house their online shops with Big Cartel [including yours truly]. Even if you do pick up a delectable good from a non-Utah shop, feel guilt-free knowing you are still shopping indie and supporting a small business elsewhere. In the end, it all comes back to Big Cartel. Note: buy your holiday cards from local shops Pattern Daily and Alexis Matton or get great ideas to hand-make your own gifts with The Alison Show handmade gift guide. That's just a start
Andrea's Pick: Unhinged
Unhinged is some literal one-stop shopping. The ultimate local boutique gone wild. Top-drawer-style fashion and quirky gift items, perfect for stocking stuffers. Sasquatch coin purse, anyone? They've got a nice little section of the store solely devoted to local clothing and accessory designers, so take a gander at that. Oh, yes…and on December 12th & 19th from 6-9pm at both locations, they'll serve up festive treats while you meet the artists and feel all warm-and-fuzzy knowing that 10% of all sales will go to local radio, KRCL.
Unhinged | 1121 east 2100 south, SLC or 16 W Center St, Provo | 801.467.6588

Leigh Anne's Pick: Bloesems
Nothing makes me smile [okay, not nothing] as quickly and easily as fresh flowers in my house. The beautiful, artistic touch of Andrea at Bloesem makes it even better [blog coming on these folks very soon]. They happen to make absolutely smashing holiday wreaths, or you can send an arrangement to brighten up the table of a loved one. Better yes, sign them up for a fresh flower delivery each month! Talk about the gift that keeps on giving the whole year...
Bloesems | 11 E. 400 S. Salt Lake City, Utah 84111 | 801.359.2019
Bri's Pick: Terra Flame
Terra Flame Home is a Salt Lake company with major heart and a brilliant concept. A Terra Flame Home Firespace is the perfect gift for others [or yourself, for that matter] with the chilly season upon us. The great thing about these fireplaces is that they are portable. You heard me. Take it from the living room to the bedroom in a jiff. Check out their site below…they've got tons of hot stuff.
Terra Flame | 175 W 200 S, #3004, SLC | 801.937.9480
Jenny's Pick: Craft Sabbath
Crowds give me anxiety. Fighting the hoards of people at the mall requires a a few cans of Budweiser to ease the stress. But now I can save that tasty brew for POST holiday shopping. Craft Sabbath is a craft market that takes place in the spacious corridor of the downtown Salt Lake Library, featuring loads of unique local crafters, artisans, and vendors. It takes place monthly, but to add some extra cheer to this holiday season they will hold this event two Sundays during the month of December. The kiddos will be pleased to know that Santa will be there for photos, too. 'Tis the season to keep the sabbath crafty!
Craft Sabbath | December 1st & 8th, 1-5pm | City Library, 214 E 400 S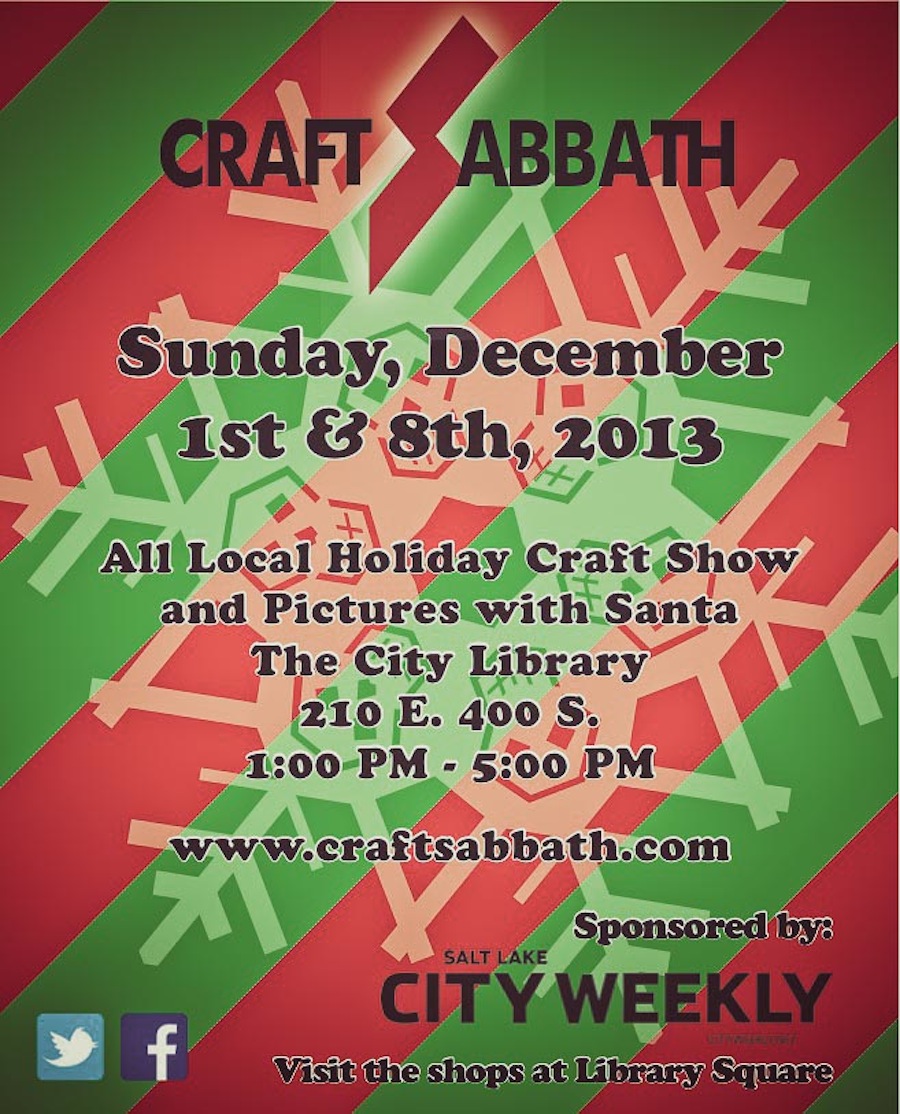 Virginia's Pick: Himalayan Salt Crystal Lamp from Dancing Cranes Imports
I got super specific and chose the Himalayan Salt Crystal Lamp from Dancing Cranes Imports. Why? 'Tis the season for healing, and that's just what these things do -- "the energizing negative ions released by these lamps increase oxygen flow to the brain, helping to alleviate depression, relieve stress, and boost daytime energy"* I say that's something everyone can use this time of year! Through the end of November, the salt crystal lamps are on special for $20.00 [regularly $28].
*Description courtesy of Dancing Cranes Imports
Dancing Crane | 673 E Simpsion Ave (2240 S) | 801. 486.1129
Corigans' Pick: Art Adoption
This is the most local and supreme of local events. Put on by an amazing local who loves to do great things, Christmas Art Adoption will feature and support local artists, be sponsored by local businesses, and will benefit local charities. Top that. This is the perfect spot to find a gift that has no chance of being duplicated. Plus, it's got more local good vibes than you can ring a bell at...or something.
Art Adoption, December 14th 7:00pm - 11:00pm | Signed & Numbered | 2320 S West Temple
Brian's Pick: Ruby Snap
I did a recent blog on RubySnap and fell squarely in love [I did it all for the cookie]. Local, yes. Better than that, so are the ingredients. The best part, though, may just be that the packaging and presentation make for a super good-lookin' gift. And, right now, they are pimping out Dottie, a CHOCOLATE PEPPERMINT billowy bundle of holiday heaven. Thank God for stretchy pants.
Ruby Snap | 770 S 300 W, Salt Lake City, UT 84101 | (801) 834-6111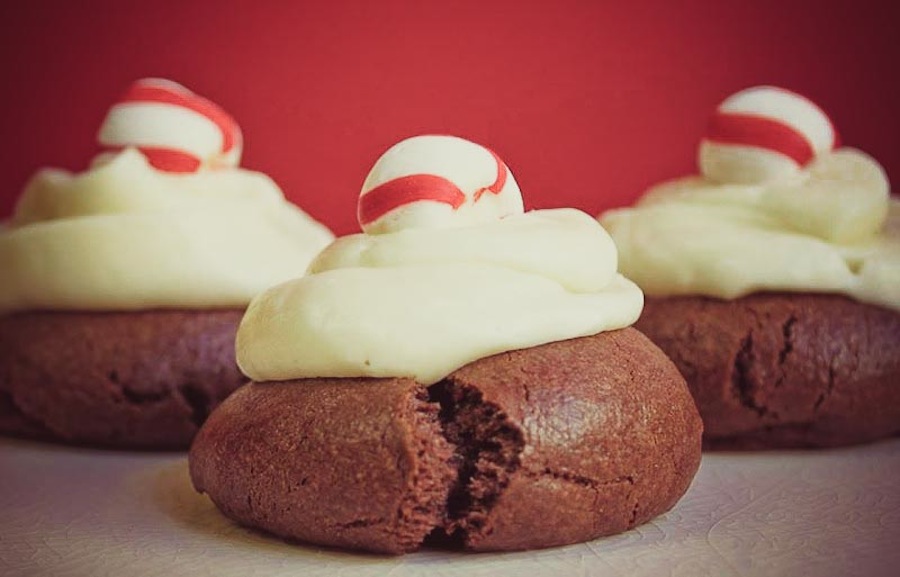 Kim's Pick: Kura Door
The Kura Door is a holistic Japanese spa with a thoughtful approach to nurturing, balancing, and healing the mind, body and soul. It's an experience that allows time to be lost in a beautiful environment that offers places to enjoy tea, Japanese style baths, saunas, meditation, massage and pampering. Who doesn't want a gift certificate?
Kura Door |136 E 3rd Ave, Salt Lake City, UT 84103 | 801.364.2400
 Mark's Pick: Concept Gallery
We featured Concept Gallery a while back. It's Smart Artful Living + Ultra' Kitchen Design: custom concrete countertops, furniture, fine art gallery. They've got all sorts of great stuff here…it's not just brilliant paintings. Photography, sculpture, furniture, vases, cheese plates, and the like. And every last bit is local.
Concept Gallery | 368 W 900 S | 801.541.6900

Lauren's Pick: Hip & Humble
Hip & Humble has a great selection of really unique gifts. Little books and journals, gorgeous purses, housewares, clothing, and handmade jewelry. A true boutique where you can find one of a kind items. They also have the best pine-scented candles I've ever smelled in my entire life. I wish I could wear one on a chain around my neck for the month of December.
Hip & Humble | 1043 E 900 S, Salt Lake City, UT 84105 | 801.467.3130
Emily's Pick: Koo De Ker
When the holidays come around, gift giving is my biggest challenge. It's difficult for me to guess what people want...especially the ladies. Koo De Ker can be summarized in three words: local, tasteful, inexpensive. You can find anything, from beautiful one-of-a-kind dresses to local, hand made jewelry. This is your spot for original items that don't bust the budget.
Koo De Ker | 1037 E 900 S, Salt Lake City, UT 84105 | 801.359.4870
Shawn's Pick: Randy's Record Shop
Where? 157 East 900 South. Why? Romance. Yes, romance. Get a soul record [any], gift it to someone nice, place the disc on the nearest turntable, watch it spin, drop the needle and tell me – just tell me – you don't fall in love and have thousands of babies. When? Immediately.
You're welcome.
Randy's Records | 157 E 900 S | 801.532.4413
Lisa's Picks: Uintah Clothing + Alkim Me Skin Care
The Tom & Giselle for the New Year.
I didn't just pick Uintah, I NEED fun and sexy clothes that dry fast, and motivate me to do hot yoga with weights. And Alkim Me just happens to be the essential follow-up to prevent my skin from morphing into a crocodile bag due to the oh-so-dewy Utah humidity levels.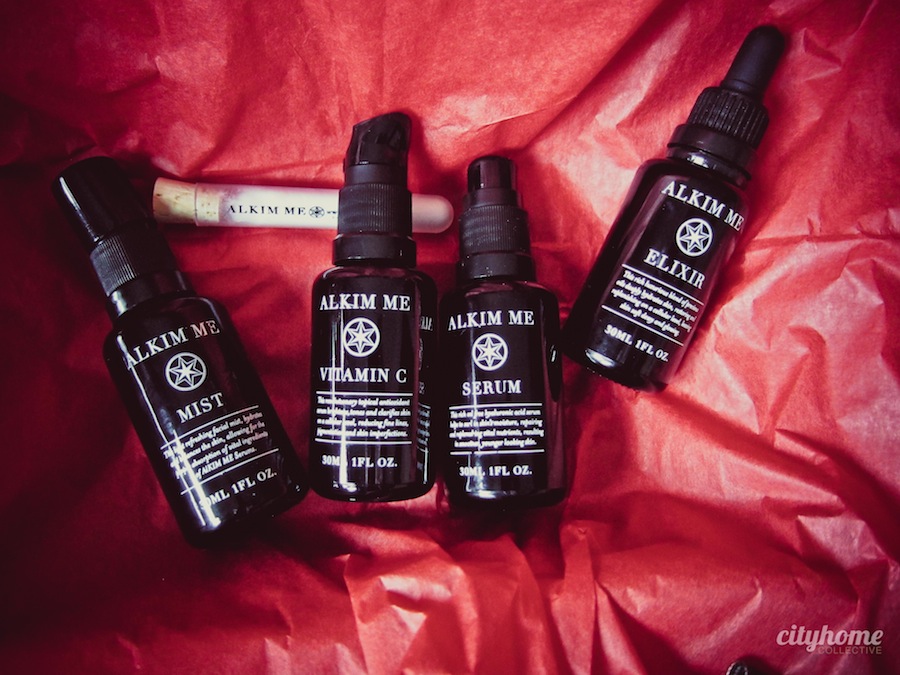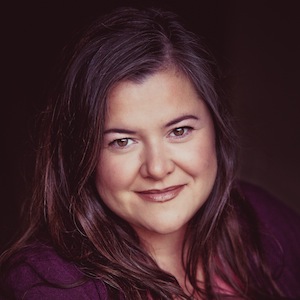 Darby's Pick: Bourbon Caramel Spiced Bar Nuts
I love making handmade gifts for the holidays, and these bar nuts fit the bill perfectly: tasty, easy to throw together quickly, and gorgeous in a pretty jar or crinkly bag. Plus, they make your house smell hella good when they're roasting! I fix up a few batches of these sweet-spicy-savory treats just before Thanksgiving and have 'em on hand for football tailgating, hostess gifts, and impromptu cocktail parties through the New Year. For the mixologist in your life, snuggle a box of bar nuts alongside a great bottle of booze and some swanky mixers from Sugar House Libations.
Cheers, y'all!  Darby Doyle | www.abourbongal.com
Bourbon Caramel Spiced Bar Nuts
2 ½ lbs. unsalted nuts (just pecans, or any combo you like)
3 Tbs. butter, softened to room temperature
½  cup brown sugar
¼ cup bourbon
1 tsp. smoked paprika
1 tsp. cayenne pepper
1 ½ Tbs. smoked sea salt (any variety, any color)
¼ cup coarsely chopped fresh rosemary
1 Tbs. raw, turbinado, or other large-grained sugar (for finishing)
Preheat oven to 350 degrees.  Spread nuts evenly out on a large rimmed cookie sheet.
To a very large mixing bowl, add all remaining ingredients except for the raw/turbinado sugar.  Stir to combine well (it's okay if the butter is a little lumpy, it will melt later).
Toast nuts on the center rack of the oven until they are fragrant and golden brown, about 10 minutes.
Immediately toss the nuts into the large bowl with the other ingredients and stir with a large spoon until evenly covered.  Spread all of the nuts out in an even layer on the rimmed cookie sheet; sprinkle with turbinado or sanding sugar. After cooling for about 15 minutes, taste, and adjust with a little salt or spice to your liking.  Serve immediately, or store in an airtight container for one month.
 Katie's Pick: Mary Jane's
My holiday find is available at the always-impressive Mary Jane's boutique on Park City's Main Street. Recently, Mary Jane's highlighted a new jewelry designer: Ax + Apple. Born in LA,  Ax + Apple artfully combines vintage components to make earrings, necklaces and bracelets. You also might find world coins, men's pocket watch chains, and pen knives punctuating each piece.
In the shoe realm, they carry Fryes, Uggs, Jeffrey Campell, etc., and they're always finding new designers. In general, the store has a nice price-point range: you could pick up a holiday dress for under $150, or accessories ranging from $20 and up.
MaryJanes Shoes | 613 Main St, Park City | 435.645.7463