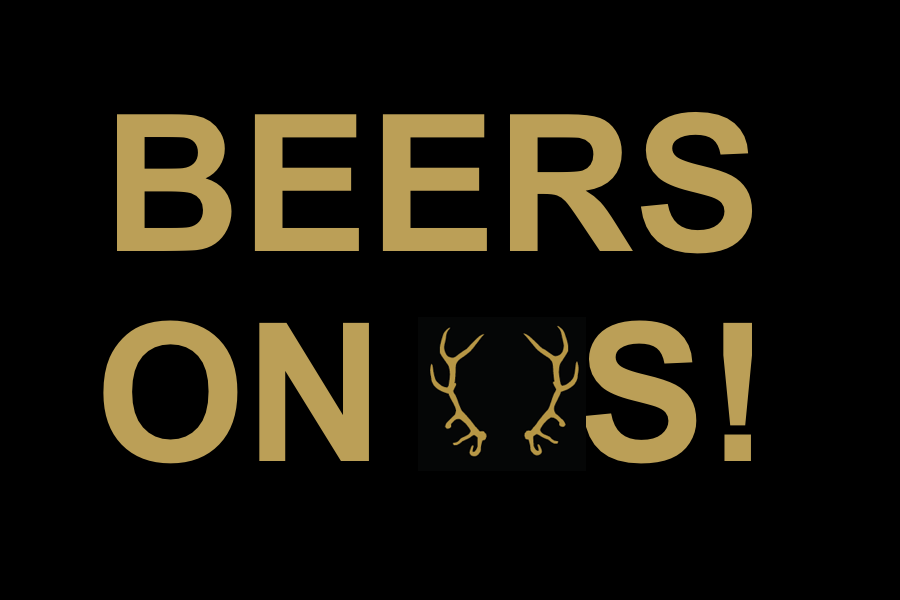 That's how we got you last year, remember? We promised you--our clients and friends--a free brew, and you responded to the call. Naturally, then, we assume that a 90-degree September day will have you in a full-out sprint, straight to our parking lot for a cold one.
We're doing some serious work today; we're putting beers on ice and setting up shop, all in the name of a good end-of-summer party. The 2nd Annual Brew + 'Q is here all, and we can't wait to see your lovely mugs there. Besides being a helluva party, the Brew + 'Q is one never-quite-big-enough hat tip to all our supporters, clients [both past and present], and fellow banner-wavers for the city of salt. It's the place you come to grab a hug, sip a brew, eat some 'Q, and let us get all grateful on ya'.
It's gonna be stellar, thanks in large part to a healthy handful of locals we ADORE: Squatters, Even Stevens, By Proxy Co., Beer Bar, Maison Confiserie et Boutique, DJs Concise Kilgore and Chaseone2, Blooms & Co., Pago/Finca pastry chef Courtney McDowell, Jonny Bonner, and Saturday's Waffle…you all are some saintly folks, and we heart you dearly. It'll be a tasty evening on all sides. We got churros [yup]. We got beer and wine [only for those of legal drinking age, obvi]. We got cotton candy [for all ages]. And we got mix masters and a noise permit...so we're all set. At the very least, it'll be a treat for the mouth and the ears. But who are we kidding--it'll be much more than that. Come wave a tearful goodbye to summer [sort of] surrounded by cool-ass locals with a Squatters brew in hand and local grub all over your face. This is your last reminder, kids…there's a reason you have a huge X on the 26th day of your "Goldendoodles in Nature" wall calendar. It's for this.

Bonus: Just like last year, the best Instagram shots of the night with the #cityhomecollective hashtag will be rewarded for their efforts. Click here for details. We'll make lifting that phone, pointing it at something, and lightly tapping the white circle well worth your efforts.