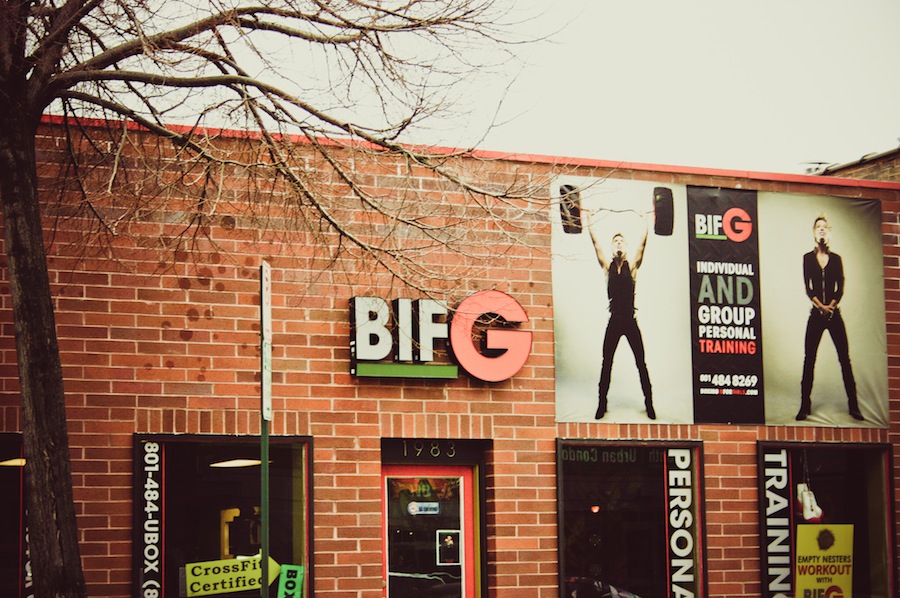 Boxing is for Girls is not a typical gym. In fact, it's completely unlike any gym, fitness studio or training facility I've ever seen. It's invigorating and motivational...what a workout should be.
Leading the charge is Eliza James, BIFG's owner and founder, and she embodies the spirit of everything she's doing. She is a crazed ball of inspiration and a catalyst for action and results; you can't help but push your limits to show her what you can do. Everyone inside, whether trainer or trainee, shares her supportive and motivational attitude. Positive, energetic encouragement = results.
All types train here; young, old, male, female, uber-sculpted, generally-fit, novice and professional [football players, skiers, speed skaters and, naturally, boxers].  People come for a common goal to improve themselves, regardless of what it means for each individual and everyone offers support. Joanna, my trainer, got to me just in time...she's created an obsession. Our workouts are never the same, which I love. We sweat, shout, laugh and work as hard as I ever have. I'm addicted to the results, the energy in the studio, the stamina, the moxie, and the way I feel since starting to train at BFIG. Turns out, boxing is for me.
Classes are held weeknights at 7pm, Wednesday mornings at 10am, and Saturdays at 8:30am. Group sessions and private training are available...and well worth it.
BIFG |  1983 S 1100 E  |  801.484.UBOX