You haven't seen it yet [photos and details coming your way soon], but I've finally designed the office I always wanted -- a workspace that's worthy of housing much more than work. I'm talking local events, client lounging, neighborly and creative gatherings, and the like. It's here. And - it would seem - we're already in full swing. The stars aligned and I had a sit-down with Ashley from the Salt Lake City AIGA chapter a few weeks ago. As we discussed our joint, creative endeavors, a realization: AIGA would soon be judging the AIGA 100 Show, and what better time for our little COLLECTIVE to open its shiny, new doors? So we did. The work of incredible designers the state over was plastered throughout our space, and I ducked downstairs with three highly worthy judges to discuss favorite entries and the current temperature of the design world [toasty]. Lucky you, they also shared a bit of advice for future participants and designers as a whole. Robynne Raye, Jenny Lam, and Michael Carabetta are three minds that we were humbled to have in the office [bio for each below full story]. Chatting with them was enlightening and surprising, and one particular point struck me as completely awesome: great design is a global discovery, but it's not just happening in the 'expected' spots. Utah is very much on the map...design is happening here.
Robynne Raye is the co-founder of Modern Dog Design Co. Her work is represented in The Louvre [Rohan Marsan wing] and the Library of Congress, to name two of many. Having traveled the world judging entries, she recalls noting regional differences in the work; there's typically an overall, somewhat parallel aesthetic from one place to the next. Surprisingly, however, Salt Lake's entries [and those of many other recent competitions] have elevated to what she says is, "just good design". Her two cents for those entering was worth somewhat more: present the work as it will be experienced by the end-user. Don't print a website or photograph a hand-crafted piece of work. There was a consensus from the judges on the excitement of not being able to tell the students from the professionals. As such, Jenny Lam -- a technology kingpin who regularly imparts her wisdom at industry events -- says she would like to see more entries on interactive design. "It's the new canvas for design", she says. Her advice for folks entering competitions like the AIGA 100 [or any in the professional world of design] is to "show leadership". A mentor for tech start-ups, she is impressed when she sees designers "being the maker of the product", and she noted the importance of designing in such a way that the output offers more than you put in as a consumer...create design that gives back. Admittedly, Michael Carabetta didn't know what to expect from the designers of Utah, but he and Jenny alike have been surprised with the diversity and rich culture. Michael, Creative Director of Chronicle Books, noted that he's got his eyes peeled for a 'breakthrough', though the specifics are in the hands of the designers. His advice for a competition like this one? Simple. Innovation.
When brilliant minds speak, best to soak it up, next year's winners. For more information on the AIGA Design 100 Show gala, which will be on May 18th, visit their website and purchase tickets here. We're totally gonna enter this thing next year. We've got this.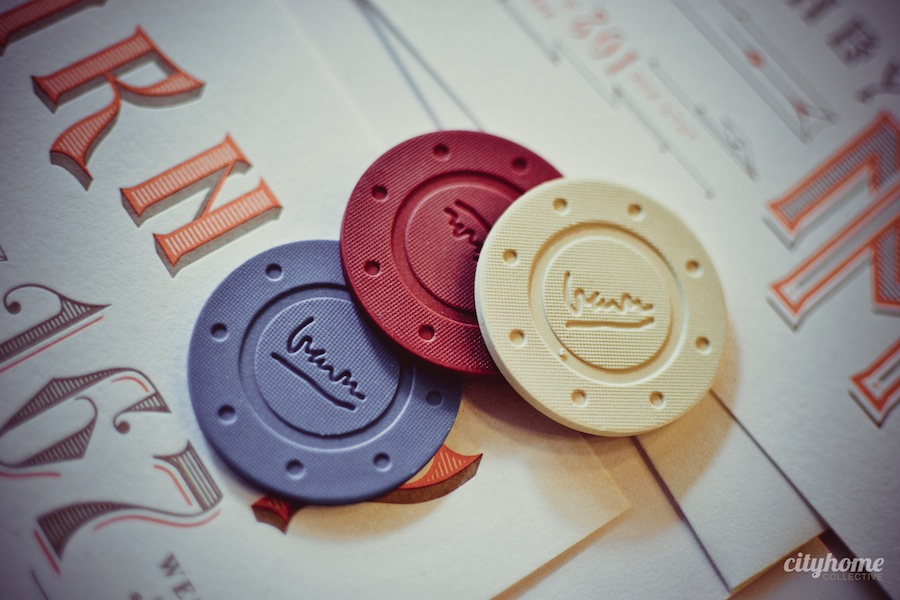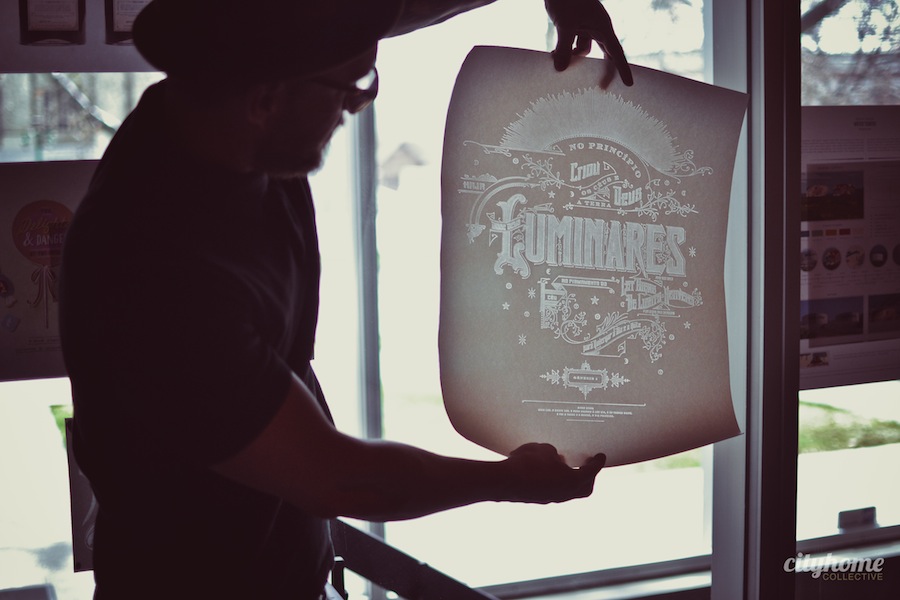 (Info below provided by Ashley from AIGA)
The AIGA 100 Show, the largest local awards show event of the year, has been taking place every year since AIGA Salt Lake City's chapter founding in 1988. This awards show celebrates design by showcasing the top 100 pieces in the area, selected by three unbiased, out-of-state judges. Of these 100 pieces, only 10 designers are awarded the coveted Copper Ingot Award (3 of which are awarded to a student category). This event would not have the meaning and value that it does without the active participation from everyone within the chapter. Every entry submitted to this event contributes to a strong competition and high standard of excellence.
Founded in 1914 as the American Institute of Graphic Arts, AIGA remains the oldest and largest professional membership organization for design and is now known simply as "AIGA, the professional association for design."
AIGA brings design to the world, and the world to designers. As the profession's largest community, we advance design as a respected craft, strategic advantage and vital cultural force. From content that defines the global practice to events that connect and catalyze, we work to enhance the value and deepen the impact of design.
Judge Info:
Jenny Lam, Jackson Fish Market
Jenny Lam is a cofounder of Jackson Fish Market, a small software startup focused on making beautiful software experiences that has shipped more than 25 products in the past five years. Their latest product, "A Story Before Bed," is the first (and only) service that lets parents, grandparents and children record videos of themselves reading children's books and play them back as often as they like on a Mac, PC or iPad. Before cofounding Jackson Fish Market, Lam was creative director of the Windows User Experience team at Microsoft from 2001 to 2007, shipping two versions of Windows OS and two versions of MSN Explorer. Shortly after her departure from Microsoft, she held the first ever designer-in-residence position at Ignition Partners Venture Capital, where she advised companies on design strategy.
When she isn't running her startup, Lam speaks on design at events like An Event Apart, CreativeMornings, Ignite, IxDA and Web 2.0, among others. Currently, she serves as experience director of the AIGA Seattle chapter board of directors. She also mentors national and local organizations like TechStars and Startup Weekend, helping foster the next generation of creative design talent headed for the tech industry and encouraging women in leadership. With AIGA Seattle, Lam founded and organized the inaugural HIVE conference, which addresses design's ever-growing role in technology. She raised funding from the most prominent companies in the Pacific Northwest, including Amazon, Microsoft, Google and Ignition Partners.
Lam was named one of the top 100 "Most Influential Women in Technology" by the Puget Sound Business Journal and was awarded Seattle 2.0 Best Startup Designer in 2010.
Michael Carabetta, Chronicle Books
Michael Carabetta, Creative Director, joined Chronicle Books in 1991 as Design Director in the Adult Trade Group. He was appointed to Creative Director at Chronicle Books in 1998. Before joining Chronicle Books, he worked for ten years with Landor Associates in their San Francisco and foreign offices. He attended the Paier College of Art, and received his M.F.A. from Cranbrook Academy of Art. He has taught design at California College of Arts and Crafts, has been a guest speaker at the Stanford Professional Publishing Program and is a member of the board of directors of the San Francisco Center for the Book.
Robynne Raye, Modern Dog
Since co-founding Modern Dog Design Co. in 1987, Robynne Raye has continued to do work for entertainment and retail companies – both local and national – and counts posters, packaging and identity projects as some of her favorite work. Recent clients include Coca-Cola, Adobe Systems Inc., Blue Q, Olive Green Dog Products, Shout! Factory and Seattle Theatre Group.
Robynne has received recognition from every major design organization in the U.S and her work has been featured in numerous books and magazines. Her posters are represented in the permanent archives of the Louvre (Rohan Marsan wing), the Library of Congress, Hong Kong Heritage Museum, Bibliotheque Nationale de France, Museum Fur Kunst und Gewerbe, the Warsaw National Museum, and the Cooper-Hewitt National Design Museum among others. For more than 16 years she has lectured and taught workshops, both nationally and internationally. Currently, she is an adjunct instructor at Cornish College of the Arts in Seattle.