Sold
In West Valley | Bungalow Beauty
3630 S 5600 W, West Valley City, 84120 / Hunter
View All Photos of This Listing
Sold
In West Valley | Bungalow Beauty
3630 S 5600 W, West Valley City, 84120 / Hunter
View All Photos of This Listing
With five bedrooms, this craftsman bungalow is spacious indeed, but we think it's the charm inside that's bound to win you over…
There's plenty of 1920s character and all the amenities for modern living.
Think: a fully remodeled kitchen and brand new landscaping matched with hardwood floors throughout.
The built-ins, fireplace, and laundry chute are all original, but the size of the space harkens to that of a much more modern abode.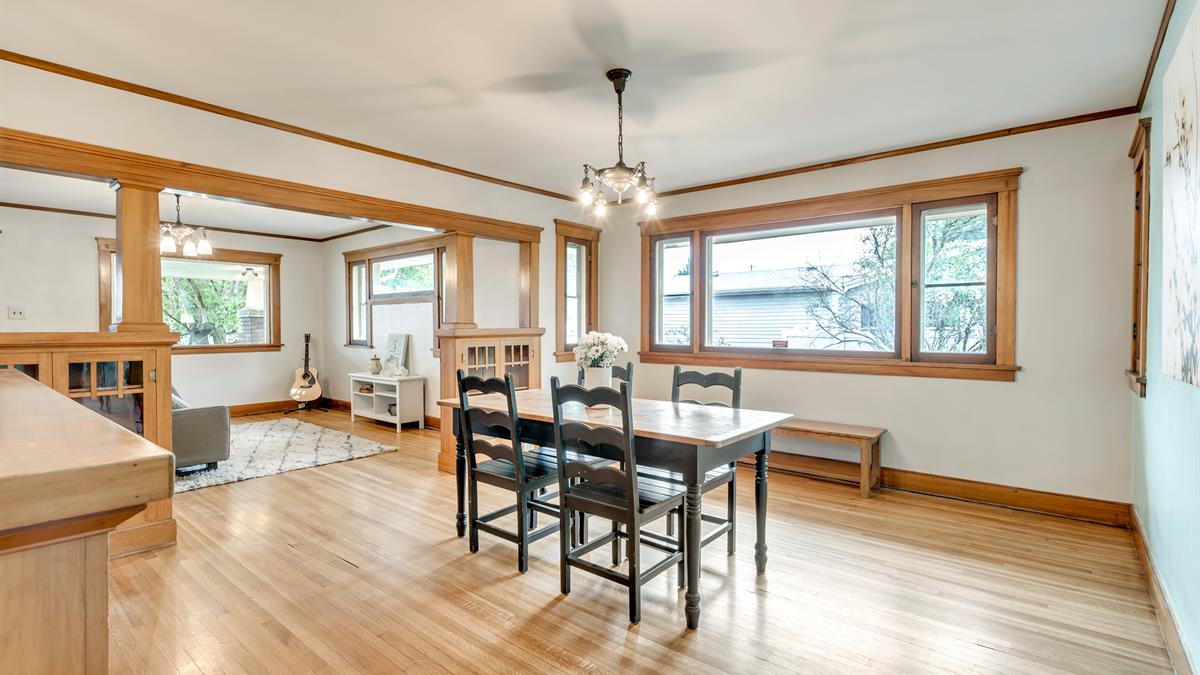 The back entrance could easily be modified to create a separate entry for a mother-in-law, and—as this home is situated on .25 acres and equipped with a spacious yard and oversized garage—there's more than enough room to accommodate a visitor or two.
It's just a dash to shopping, and the West Valley Recreation Center—which offers a variety of sports year-round—is all but a stone's throw away.
In short, this little bungalow is showing up in a very big way. Best move quickly.
Hunter
We represent buyers and sellers all over this square(ish) state, from Odgen to Park City, St. George to Capitol Reef. Your neighborhood/city may not be on our map just yet, but rest assured, we see you. And we're happy to help no matter which spot on the plat you call "home".
See All Neighborhoods
Chloe Brookham
Chloe Brookham is a life-long Utah local with a wonderfully varied collection of past endeavors and current passions—sewing, drawing, video games, and camping among them. Born and raised in Cottonwood Heights, she worked as a library assistant before a desire to shake things up led her to the ever-changing world of real estate. That said, this savvy sis is also currently pursuing a degree in Civil Engineering from the University of Utah so she assuredly checks all "whip-smart," "capable," and "numerically gifted" boxes with aplomb. When it comes to spaces, Chloe is a self-described purist and an ardent admirer of mid-century modern design. Where others see dated carpet and wood paneling, she sees the chance to honor, preserve, and revitalize amazing architecture from bygone decades. A champion of first-time home buyers, Chloe's keen intuition and gentle approach make her a welcome ally to any and all.
Meet Chloe
We need to talk.
It'll be fun. You've got questions, and we can't wait to answer them. Don't hold back--getting down to brass tacks is kind of our thing...
---
Done. That was probably an excellent question, and we're ready to help. Hang tight...someone at cityhomeCOLLECTIVE will get back to you in a flash.