Salt Lake City Cemetery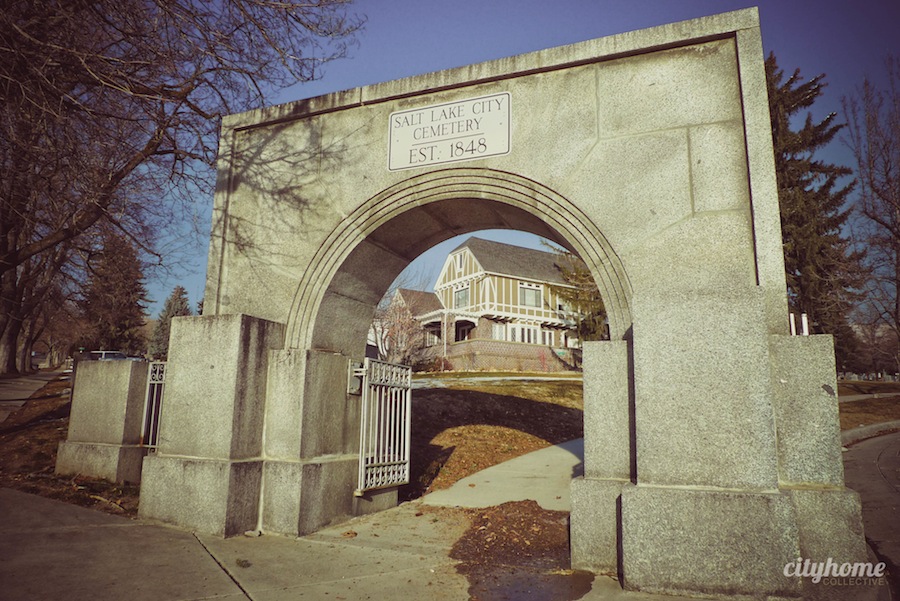 TheCOLLECTIVE has a decidedly all-encompassing love for our city. The hidden features, the beautifully-obvious, the little-known and the perfectly-grim all garner an equal respect. Truth be told, we love our cemetery.
The SL city cemetery sits high in the Avenues. Strange truth, it's a surprisingly visitor-friendly collection of memorials and grave sites. The layout covers more than 250 acres and is divided into plats and lots for easy finding. It also happens to be filthy rich with Salt Lake history and really beautiful. Marble statues and vintage, still-life portraits are sprinkled throughout. Its location is among the best in our city — from various areas, the city view is sensational. All told, we think its a lovely and quiet spot for reading, sipping tea, visiting loved ones, or simply respecting the space. See for yourself some warm day.