Botanica | Coffee & Flower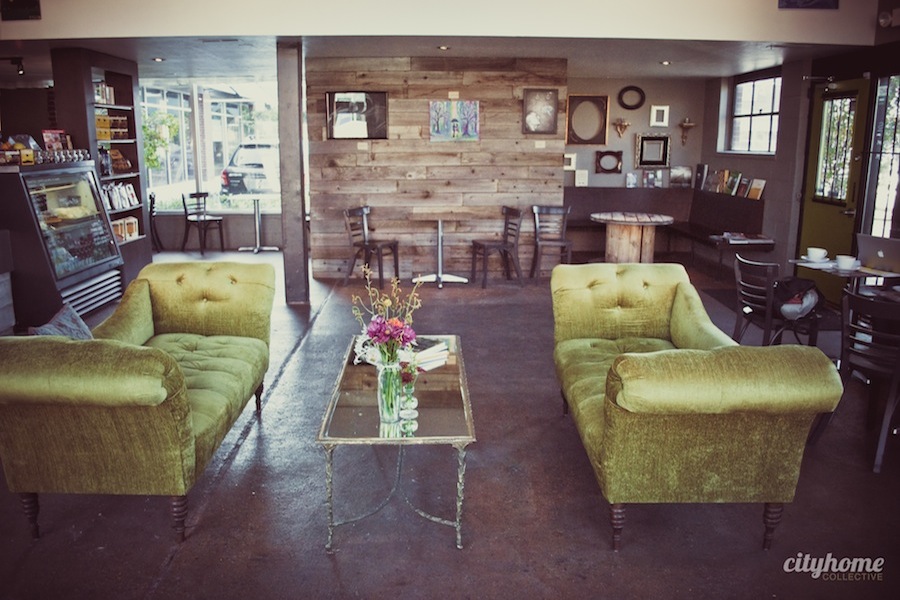 Bit of a sad day when Tea Grotto moved out of their Sugarhouse location and seemingly left the neighborhood with a little less sparkle. Didn't last too long, though. Botanica — a flower/fresh juice/coffee shop with an appetizing aesthetic — has moved into its space on 21st South & 9th East, thereby restoring with a sparkle of its own. Owners, Mellanie Heskett and Tom Thorum, a lovely hubby and wife duo, redesigned the space and managed to create something we COLLECTIVELY adore. I wake up daily craving Tiger Blood [relax...I'm 'veg'. It's a fresh-pressed juice with beets, apples, ginger, spinach and carrots], but there's more to it than tasty juice. To thank one of our dear clients for a business referral, Botanica came first to mind for a lovely arrangement. This well-thought-out space is relaxing and refreshing; a great place to meet a friend or get some work done. Well worth your time to stop by for fresh-pressed juice, coffee, espresso, tea, and award-winning flower designs [with a focus on weddings, no less]. I toted my camera in and asked Mellanie a few questions about this delightful addition to one of our favorite 'hoods. Read on…

We love the design of your space. What was your vision in creating it? My husband and I wanted to create a beautiful yet unpretentious design. A space that is beautiful to look at, but one where you can feel comfortable hanging out in your weekend grubs. So we went eclectic, a little contemporary, and a little bit steam punk.
What brought you to opening your own business? My husband and I talk a lot about designing and creating. Eventually, with all the talk, you end up actually creating. Our passion is the creation of beauty from beautiful wedding flowers, or the perfect latte, to a space to enjoy them in.
What inspires you? We are inspired by nature. Following nature's  lead is the perfect road map for design.
Why did you choose this particular Sugarhouse location to house your dream? Choosing Sugarhouse was a no-brainer. It's full of students and a clientele that might appreciate the finer things. The space has so much light. It's perfect for studying, working, and my flower shop plants.
How do you feel about the upcoming changes coming to Sugarhouse, what with the new retail/residential developments and the upcoming trolley line and all? I am glad something is finally happening with the space on 11th that was torn down for so long. I hope some interesting, small businesses go in, so Sugarhouse can be what it has always been known for — a little quirky, diverse, and full of character.
Where do you see your business going? In the future, Botanica will add a gift catalog to our flower shop with all varieties of nature-inspired gifts, from tea to floral center pieces.
If you owned Salt Lake City, you would… Salt Lake needs a tool library; a place to donate the tools that just sit in your garage. A place to borrow a wheelbarrow or a sander for those once-in-a-blue-moon projects.
Botanica | 2030 South 900 East | 385.259.0905