9th & 9th Remodel | Whoa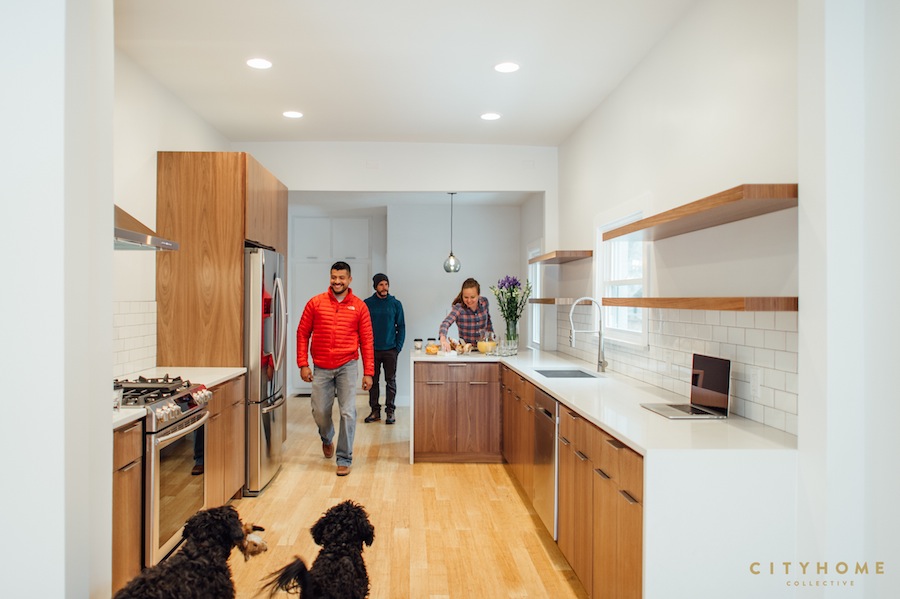 When it comes to taking on the daunting task of a home remodel, most times planning and preparation and countless hours on Pinterest are required. Most times. Such was not the case with our friends, Alan & Ali, who–with an almost flagrant laissez faire attitude–set about transforming this 9th & 9th uncut diamond into something that now dazzles. Backstory: The home at 932 Windsor was put up in 1898. You read that right. The same year we declared war on Spain because they purportedly sunk one of our battleships. (All this over Cuban cigars.) What was originally an outbuilding servicing a nearby mansion, this coach house is now a two-bedroom, two-bath cottage appointed with all the modern conveniences one would expect from said nearby estate.
Long before they ever moved to 9th & 9th, Alan & Ali would drive up and down Windsor, longing for a place to call their own along the tree-lined street. When one of our black-and-golds sprung up in the front yard of 932, they pounced and scored and then promptly cut a rug in the living room. Soon after, they began scheming. Though they loved the cottage's location and the golf-course sized back yard, they knew the living space needed updating, especially the kitchen. Ali, a crackerjack art designer at that social media behemoth in the Bay area, envisioned a space that was clean yet classic. Alan wanted modern, but not sterile. Both desired to open up the space, originally thinking they'd go vertical into the attic, but neither had a complete vision for exactly what the finished space would look like.
Enter Epic Design. We've seen their work. Think Caffe Niche. Think Underbelly. Think Art Haus Collectif. These guys are veritable virtuosos, and Alan and Ali trusted owner, Eduardo Franco, implicitly. They handed him the reins, and what he did was something akin to alchemy. Floors that were worn and discordant were converted to bamboo. Insufficient lighting became abundant and oh-so hip. A bright but highly-dated kitchen morphed into an oasis of walnut cabinetry, subway tiles, quartz counters, and open shelving. He raised ceilings, removed load-bearing beams and shifted walls to suit his needs. (Full disclosure: it was Alan who installed those glorious wood planks in the main suite.) The photos below are stunning, but we highly recommend you look at it through a comparative lens: see the before photos here. In the end, Epic turned this charming carriage house into a fab, modern and functional dwelling, to which we say, "applause, applause…applause."
Contact Brian Tripoli at cityhomeCOLLECTIVE for additional details or to schedule a private showing | 801.809.9804