15th & 15th | A Project Teaser…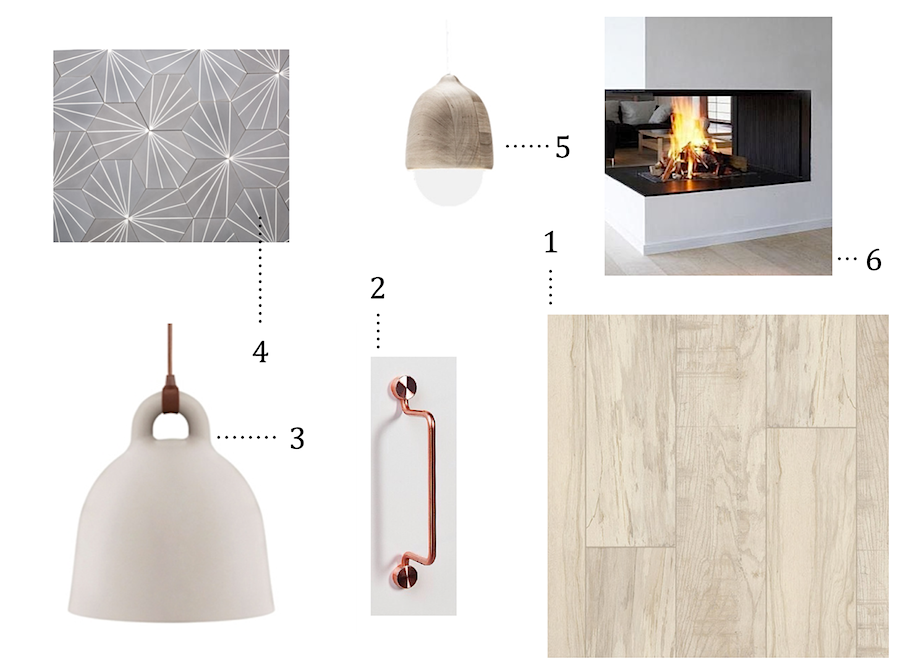 Coming soon…
If you ask us, 15th & 15th could do with an extra splash of Scandinavian style. Those cooly-clean lines, bright whites, and soft wood touches–they have a way of effortlessly warming our design-obsessed hearts. When Christopher Day enlisted us to help him transform a dated duplex into a stellar single family home, my mind started racing about the clean and airy Scandinavian modern remodel that I knew this space could pull off. We decided to raise the roof on the front half of the home, creating lofty, coved ceilings over the master bedroom and the living room. A three-sided fireplace between kitchen and living spaces adds just the right amount of cozy while remaining minimal, and the result is pretty damn striking. From the living room, there's a walk-out to a front deck, which is a perk that will definitely be put to good use in this 'hood. The back yard and covered patio are nestled next to a two car garage (oh-so useful!), and downstairs you'll find a roomy basement with a massive family room, another fireplace and two more bedrooms. This much space in this neighborhood is pretty sensational, but there will be lots of room to roam outside, as well–15th & 15th is one of the most walkable sects in our city, and these sidewalks are pretty year round. Peep the work-in-progress shots below, and get all inspired-like. More to come on this one, but in the mean time, we've given you a taste of the finishing touches (shown above) that will make this space precisely as gorgeous as we're anticipating it will be. Oooh, interior design…
1. Blonde white oak hardwood flooring. This fair-haired flooring is the obvious choice for a sleek, Scandinavian-style ambiance; the beautiful hardwood stems from the main living area to the kitchen and bedrooms.
2. Copper hardware. An actual bit of Scandinavia, this kitchen cabinet-decor is brought to you all the way from Sweden.
3. Cast iron and leather bell lamp. It's tough. It's soft. It's perfect. This sublime blend of design styles hangs above the dining table.
4. Encaustic Tiles. The stunning cement tiles in the master bath were made in Morocco. Oh, and they're kinda pretty, too.
5. Alder wood and mouth-blown glass pendants. Tying together all the space between floor and ceiling, these drop-dead dreamy fixtures hang above the kitchen island.
6. Three-sided fireplace. Good gawd. This stunning thing divides the kitchen/dining and living rooms, and is a statement to say the least (see photos below).
Contact Leigh Anne Bernal at cityhomeCOLLECTIVE for additional details or to schedule a private showing | 801.244.7255